2023 Graduate Dissertation Innovation Grants
Meet the 2023 Winners
Meet the Winners
Jessica Brewer, English
Reimaging Narratives for Social Change: A Study of Victorian Literature and Incarceration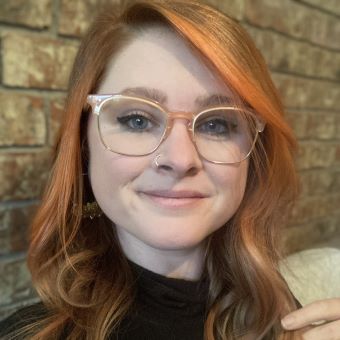 My research examines relationships between literature and social movements in the Victorian era, thinking critically about the ways literature extended/resisted social injustices such as incarceration and imperialism, highlighting the possibility within literature to create viable and sustainable social change.
As the turn of the 19th century saw a shift in prison architecture and reform, the emergence of solitary confinement and increasing incarceration of the poor, I aim to examine mainstream authors and alternative/street literatures to map how social narratives develop around incarceration. My research asks: how did Victorian narratives create social others and how did these narratives affirm/challenge public opinion and policy? How do dominant narratives continue to shape social attitudes about specific groups? And can narratives be reshaped for social good? What tools do the Victorians offer us for modern social, political and/or police reform?
My project aims to innovate Victorian studies by creating a social-impact oriented practice by co-creating and reimagining narratives that empower and amplify past/present incarcerated stories through community engagement projects, academic/public-facing narratives, and digital archives.
Jenny Factor, English
Intimate Play: Phillis Wheatley Peters and the Art of the Poem Game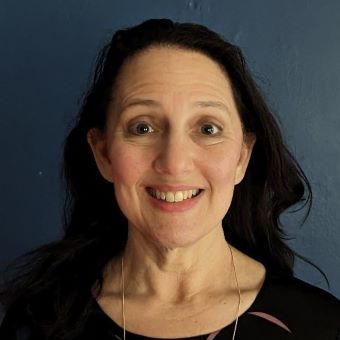 I study theories of gameplay in relation to the poetry of the 18th-century Black British-American poet, Phillis Wheatley-Peters. Although her landmark book, "Poems on Various Subjects Religious and Moral" (1773), published while she was an enslaved teenager, is well-known, it is from the original circulated forms of poems (in live readings, letters, and other ephemeral performance) that I can map a trajectory of Wheatley Peters from game player to virtuosic game maker.
My project attempts to rectify archival bias by creating a new Wheatley Peters' digital edition that reanimates her poems in the versions and contexts of their original circulation. Essentially, I want to use the power of audio files, digital mapping, and the scanned-and-transcribed manuscript versions of poems to create a compelling alternative source text. DH social justice praxis leads me to take seriously potential project concerns around recapitulated oppressions in programming, from ocular-centrism to the restorative power of thick mapping.
By digitally re-inscribing this known collection of poems, we may also have the opportunity to engage new possibilities for rendering not only this — but other archivally-challenged, anecdotal and ephemeral American Black and Indigenous literatures — into multi-dimensional life. My community partners in this work will be the ACLS/Mellon funded Black Books Interactive Project and AFRO Publishing Without Walls, two programs currently housed between the University of Illinois at Urbana Champagne and Kansas University.
Sarah Han
Baloch Women's Everyday Expression of their Presence in the United Arab Emirates
My dissertation research uses collaborative filmmaking to examine Baloch women's everyday expressions of their ongoing presence in the United Arab Emirates (UAE) through dress and space, offering valuable intervention in the study of citizenship and belonging.
Originating from the Balochistan region spanning Western Pakistan, Eastern Iran, and Southern Afghanistan, some Baloch have obtained Emirati citizenship, while other Baloch have passports from their "country of origin," as part of the nearly 90% of non-citizen workers living in the UAE on temporary visas, and still others remain document-less and stateless. Across all the three documentary categories, Baloch women share in the experience of being perceived as Arab and assumed to be Emirati citizens because they wear the unofficial national dress of the abaya [a long black robe] and shayla [a loose black headscarf] in many public spaces. As a result, they are treated with respect as presumably high class, socially advantaged women with social power, regardless of the reality of their legal ambiguity.
My dissertation project uses collaborative filmmaking to examine the self-perception of Baloch women navigating these complex social spaces, centering temporalities and mobilities in managing relationships between people and places.
Fangchao Ji, History
Beyond Zomia: Chinese Gold Mining Kongsis in West Borneo, 1740-1880: The Kongsi Archive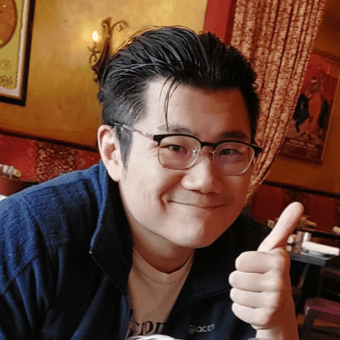 This project is a part of my history doctoral dissertation research, "Beyond Zomia: Chinese Gold Mining Kongsis in West Borneo, 1740-1880." My research explores the relationship between non-state actors and regional state authorities during the transitional period of the southern part of the South China Sea and the Java Sea region in the 18th and 19th centuries.
These non-state actors include, but are not limited to, Chinese gold mining organizations, known as the "gongsi" or the "kongsi," in West Borneo and private trading groups in the Java Sea region. It investigates the intricate relationship between different ethnic groups (the Chinese, the indigenous Dayak people, the Muslim sultanates, etc.) and European powers (the Dutch East India Company, the Dutch East Indies, and the British from British India and Singapore) in early modern and colonial contexts.
As a part of this dissertation, this project dedicates to establishing a digital archive for the kongsi community. It attempts to rescue the minority voice from established archival institutions but also collects rare materials (sultanate and family genealogical records, coins, personal diaries, letters, etc.) from other sources, such as Muslim sultanate palaces and local Chinese households in West Kalimantan.
The kongsi archive aims to provide a digital platform for overseas Chinese to make direct contact with historical research. It also seeks to propose an example for scholars interested in studying invisible and marginalized historical groups in colonial and modern archives. The kongsi community and my research align with the concept of "Zomia," which proposes that people have consciously evaded lowland states and authorities for centuries. They actively migrated to distant highland regions, developing their unique languages, cultures, structures, and techniques to resist state expansions and controls.
By creating a kongsi archive, this project might discover a new way for scholars to rescue unheard voices, institutionalize how to find and preserve material evidence regarding Zomia-related culture, and eventually develop new methods to track non-state actors and actions in early modern and modern history.
Sarah Perkins, English
Full of Days: A Community-Based Public Humanities Study of Theodicy and Narrative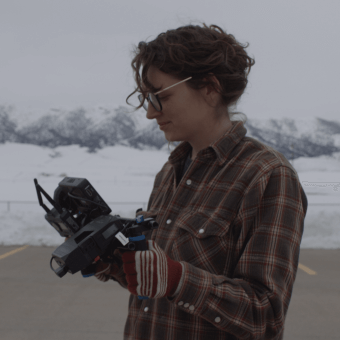 Sarah Perkins studies 20th-century literature and theology. She is particularly interested in liberation theology and its practitioners' boots-on-the-ground, community-based approach to asking and answering questions of theodicy.
She recently relocated to the remote unincorporated community of Arbon Valley, Idaho, where she has similarly adapted a liberation theologist approach to her doctoral project. Together with residents in the valley, she is developing a reading group, conducting interviews, and talking with and filming the (generally indigent) farmers as they struggle to produce a living on an earth that often appears cruel. In that work, she has filmed ranchers as they operated to remove a cow's infected leg, discovered calves frozen to the ground, and struggled to recuperate the loss of a whole season's crop during an unseasonably long and bitter winter.
As they work synergistically through essential theodical questions in the context of their own narrative experience of suffering, Perkins and the community of Arbon Valley will collaborate to produce a docufiction film retelling the Book of Job in light of their own experiences and insights. Perkins is also drafting a scholarly-oriented research essay to inform and emerge from this project.
Changhong Zhang, Anthropology
Hidden Labor, Hidden Lives: The Everyday Isolation and Stigma Facing Chinese Miners in Colombia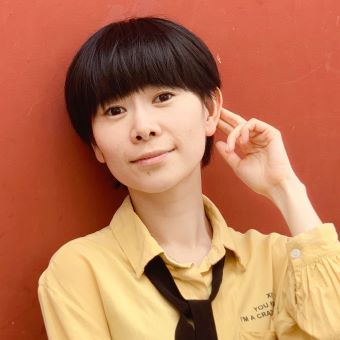 My dissertation examines the everyday lives of the Chinese miners brought to the camp by the Chinese state-owned mining company Zijin to Buriticá, Colombia, in 2019. As the core intersection of the company, the Chinese state, the Colombian state, Colombian workers, and the local communities in the mining area, these Chinese workers provide crucial knowledge to my research on how Chinese mining complicates the economic, cultural and ecological violence engraved in Latin America by neoliberal extractivism since European colonization, and investigates Chinas role in the the global economy and ecology.
Now four years later, most of the men still only speak Chinese, a majority only a dialect, and none have ever stepped foot outside the camp. They are kept in by the company's policy and highly secured gates because "Colombia is not safe." They are isolated from both their family in China and the people they work with and stigmatized on the land that bears their uprooted social existence. To their families in China, this land where they have lived for three years remains an unimaginable and decontextualized void since the workers have little to say about where they work or who they work with. The miners rarely talk to their Colombian co-workers except for work-related issues communicated through a translator.
People in Buriticá have heard of the Chinese workers in the mine but nobody has seen one or knows how many there are. To some, the Chinese workers pose a potential danger: are they criminals who must not be let loose? How the Chinese workers understand their labor and their uprooted social existence and how this type of knowledge can be accessible to themselves and those they have been isolated from is the key to creating pathways in such an isolating structure within the global labor system.