2019 News Archive
PDFs listed here may be requested by completing the online publication request form.
New Report: Imagine IMPACT: An Emerging Strategy to Strengthen the Arts, Culture, and Conflict Transformation Ecosystem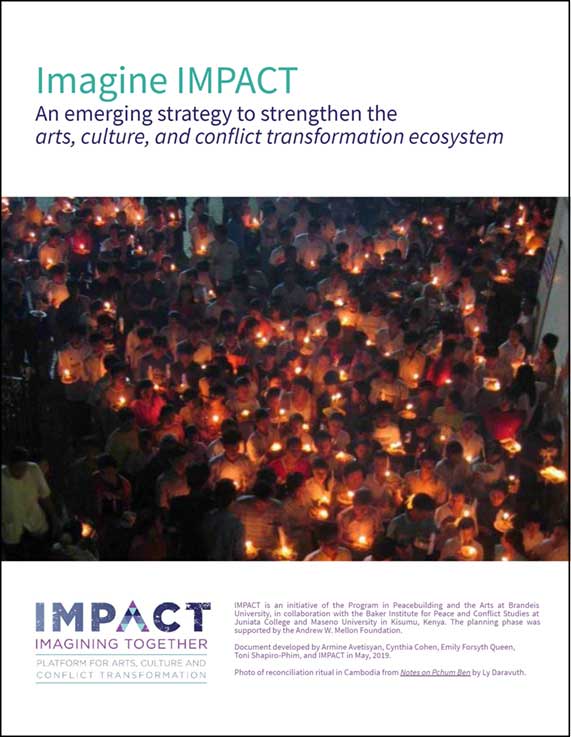 We invite you to explore this and more in the new IMPACT report, which came out of IMPACT's planning phase.
Grounded in real world examples, this report:
makes the case for the power of arts and culture to transform conflict
summarizes learning from exchanges — with hundreds of artists, peacebuilders, scholars, funders, policymakers and others — about the strengths of the acct ecosystem and the challenges it faces
advocates for a platform to support the acct ecosystem
proposes an emerging platform: a web of teams crafting virtual and in person spaces where knowledge can be shared, ethical dilemmas can receive sustained attention, advocacy strategies can be developed and advanced, risks of harm can be minimized, and relationships of reciprocity can be formed
However you are connected to the ecosystem, whether as an artist, cultural worker, scholar, conflict transformation practitioner, educator, diplomat, activist, policymaker, funder, or friend, we hope that this report engages your imagination and inspires action. IMPACT is still very much in process, attuned to emerging possibilities. We are eager for your suggestions, participation, and support.
The Program in Peacebuilding and the Arts and the Interdisciplinary Minor in Creativity, the Arts, and Social Transformation (CAST) at Brandeis University are delighted to announce the appointment of Toni Shapiro-Phim as Associate Professor of Creativity, the Arts, and Social Transformation and Assistant Director of the Program in Peacebuilding and the Arts (outside the tenure track). Beginning fall semester 2019, Professor Shapiro-Phim will co-chair the CAST minor, offer its core course (CAST 150b), develop two new CAST-designated courses, and support the program in Peacebuilding and the Arts. 
Celebrating John O'Neal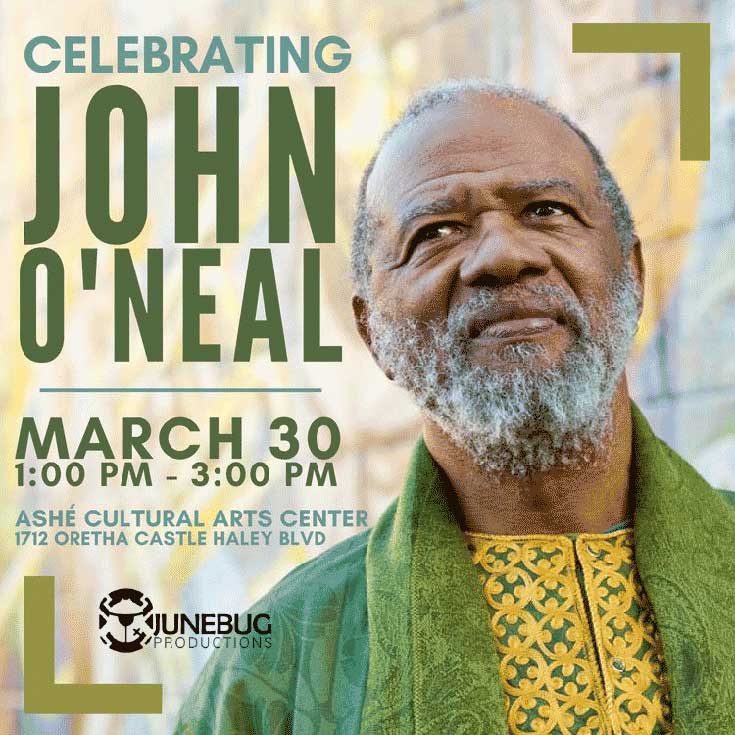 "We lost one of our artistic fathers last month: John O'Neal, founding member of The Free Southern Theatre and founding artistic director of Junebug Productions, has gone on to dance with the ancestors. Without John's vision, work, example and mentorship, ArtSpot would be a different company. His way of combining art and activism; his processes (especially the story circle) for creating work; his founding membership in Alternate ROOTS; his relationships with funders, presenters and colleagues outside of New Orleans as well as here on the ground; his inclusion of young white artists like myself in the struggle for racial equity and Black liberation have all deeply informed our work. Even on an administrative level, Junebug served as our fiscal sponsor for the first several years of our company's life... "
A poem by Sarah Terrazano '19, "Fire in the Woods," which examines the layers of occupation at Walden Pond (challenging Thoreau's primacy), was the selection for the 2019 Academy of American Poets Prize. The award was given as part of Brandeis's 2019 University and College Prize for the Academy of American Poets. An outside judge selected two poems, one for each prize.
A Reflection on Ebony Axis
LaShawn Simmons '18 founded Ebony Axis, a poetry zine for Black women, with help from a CAST grant in 2015. Sarah Nzisabira, a current student of CAST 150b, reflects: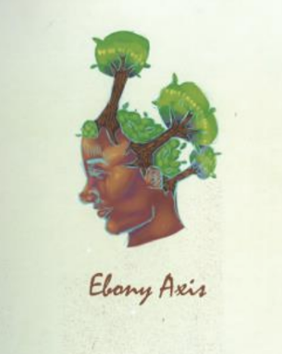 "I am forever grateful for the spaces I have shared ever since then with real poets, particularly poets of color. An individual who I am particularly appreciative of would have to be Brandeis and CAST alum, LaShawn Simmons '18, who cultivated one of the most culturally impactful and transformative spaces I have ever been in — Ebony Axis. Ebony Axis is a literary magazine dedicated to women of color on Brandeis' campus and with each annual publishing comes a coffeehouse-esque sort of open mic/reading/celebration which I have attended each year since my start at Brandeis. Ebony Axis has been a literal and metaphorical healing space for many women of color, particularly Black women, as it allows us to take a physical and mental break from all that comes with being a Black woman studying on Brandeis' campus and provides a space dedicated specifically to sharing, communing with and celebrating ourselves."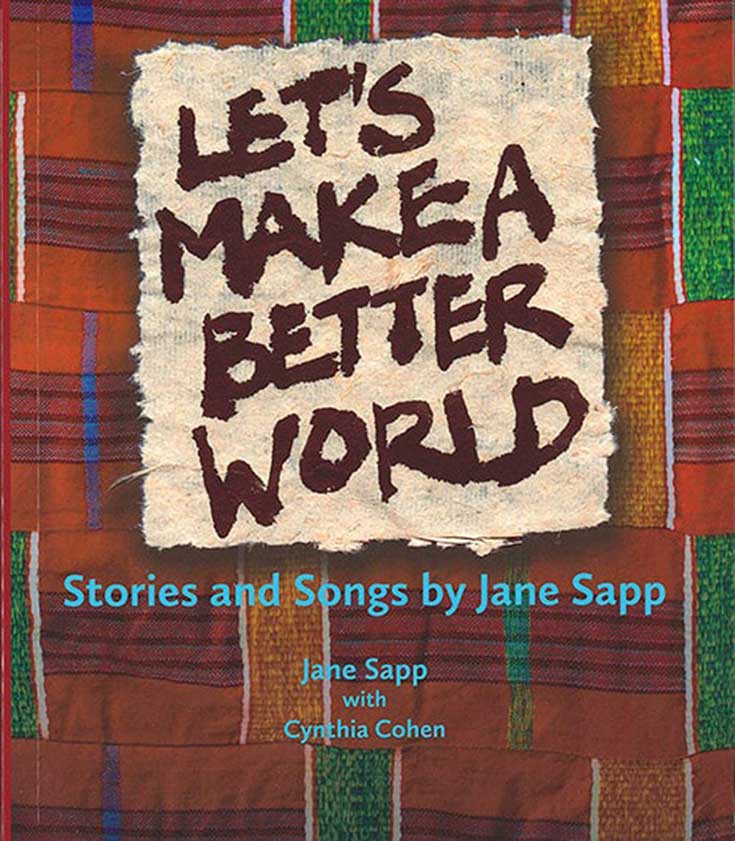 "Let's Make a Better World: Stories and Songs by Jane Sapp" is a new resource for music educators, chorus leaders, activists and cultural workers. In it, the nationally admired cultural worker, musician, educator, and activist, Jane Wilburn Sapp, shares her approach to social transformation and its roots in African-American musical traditions. In the book, Jane tells the story of her childhood, nurtured by the Black community while living in the brutal world of the Jim Crow South. She describes her participation in the Black Power movement and introduces us to her mentors. She shares 25 songs she has written with young people and sung with people of all ages, and tells the stories behind each song and offers suggestions or teachers and chorus leaders. The book also includes scores, and all of the songs can be heard on podcasts where Jane's approach to cultural work is illuminated through conversations with activists, cultural workers, and music educators.
From the introduction, "If You Really Want to Know Me"
"Too often social change work focuses on what communities don't have: there aren't enough economic resources; the education system is not responsive; and racism keeps Black people from reaching their full potential. But I began to wonder what would have if we focus on what we do have rather that our deficient. We have each other, our songs, our stories, our imaginations, our experiences surviving and making ugly beautiful. We know how to make a way out of no way." — Jane Sapp, p. 25
Purchase the book