2015 News Archive
CAST Design Labs
One of the major projects undertaken by students in the Introduction to Creativity, the Arts and Social Transformation course at Brandeis University this past year involved work on design labs. The design labs took form as processes for bringing together various constituencies related to a problem, issue or possibility to think in creative ways and to design structures, processes or expressions that lead to a more just, peaceful, resilient and vibrant communities.
Students assisted four established organizations with projects whose goals necessitated creative mechanisms. Each student group researched and compiled documents to send to design lab participants prior to the workshops. Some students acted as rapporteurs during the design labs and compiled final reports on the labs' outcomes.
Resulting reports:
Ombudsman Advocacy Committee of the Heller School for Social Policy and Management Design Lab Report (pdf)
United States Department of Arts and Culture (USDAC) Design Lab Report (pdf)
Portraits of Purpose Design Lab Report (pdf)
Brandeis Labor Coalition Design Lab Report (pdf)
CAST Grants for Student Projects Related to Creativity, the Arts and Social Transformation
Brandeis's interdisciplinary minor in Creativity, the Arts, and Social Transformation (CAST) offers a coherent curriculum designed to support Brandeis undergraduates with interests in the arts and creative expression as well as commitments to understanding and advancing social justice and the transformation of conflict. Students enrolled in CAST 150b, and students who had previously completed the similar Arts of Building Peace course, were eligible to submit proposals in April for CAST-related projects that would take place over the summer. Of 20 eligible students, four submitted applications, and three were selected to receive the award and subsequent funding. Recipients were chosen by a subset of the CAST student committee. Student recipients of CAST small grants are: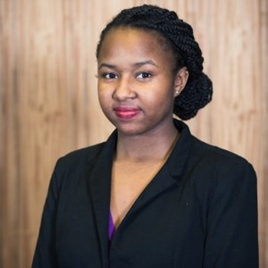 LaShawn Simmons '18 — Ebony Axis Zine
LaShawn Simmons invited women within the Brandeis community (primarily undergraduate, and alumnus, but open to graduate students and faculty), who identify as Black, to contribute poetry to a zine entitled Ebony Axis. This publication showcased the beautiful and varied narratives of Black women on campus through poetry. In addition to the zine, LaShawn organized and hosted a coffeehouse event that was open to all students across campus. Participants will engage in critical conversations and dialogue with Black women, while also creating atmosphere of encouragement and empowerment. The coffeehouse will be open for performers and audience members to sing and ultimately share narratives in a space that is open for all.
Sarah McCarty '15 and Brontë Velez '16 — Sound Mapping: Listening for Change
Sarah McCarty and Brontë Velez recognize that the concept of listening has long been insufficient in working towards critical transformation and progress in the world. They believe that listening is the beginning of learning, critical thinking, challenging, creating, producing and transforming. Active listening in creative transformation and arts praxis can lead to the facilitation of space for all humans to know themselves as creators and to in turn recreate and reprioritize what is valued, appreciated, read, experienced, and understood in the world.
With the support of the CAST grant, the pair traveled this summer to the Venice Biennale, a major platform in the art world for creative discussion and evaluation. The Biennale aims to curate more spaces of dialogue that will question and challenge the elitism and inaccessibility of the 'art world,' though Sarah and Brontë believe that its social, economic, and geographical isolation prevents it from yet reaching this goal. Based on their learnings and experience, they will create "soundmapping" works, focusing on sound, movement, performance and video, to critically examine and respond to the historically exclusive and inaccessible institutional spaces of the art world and the historical Western art canon. They believe in the concept of artist as cartographer, choreographing new routes to arrive at a listening that leads to activating and implementing real social transformation.
They will present the "Sound Mapping — Listening for Change" project during the residency of Syrian musician Kinan Azmeh and MusicUnitesUS at Brandeis University in the fall semester of 2015.
The Program in Peacebuilding and the Arts is proud to announce a new interdepartmental minor in Creativity, the Arts, and Social Transformation at Brandeis. The minor offers students the opportunity to explore theory and practice at the center of arts and culture, peace and justice, and creativity. It is designed for students in the arts who want to connect their creative talents to their concerns for social change, and for students in the humanities and social sciences to explore music, theater, literature and visual arts as resources for justice and peace.
Why Creativity, the Arts and Social Transformation?
Throughout the world, artists, cultural workers, educators and organizers are incorporating the arts into efforts to strengthen relationships across differences and contribute to more just, less violent communities. They engage with a wide array of art forms — music, literature, theater, visual arts, storytelling, digital art and broadcast media, architecture, conceptual art and folk expressions of all kinds.
Artists and cultural workers are nourishing, restoring and strengthening the capacity of communities to live creatively, sustainably and ethically.
Creative and artistic approaches to social transformation involve people as creators, performers, producers, participants, audience members, witnesses and critics. Some initiatives operate in single neighborhoods; some are international in scope. Some are one-time events, others create institutions and processes that last for decades.
Dr. Cynthia Cohen will be teaching the introductory course, Introduction to Creativity, the Arts and Social Transformation (CAST 150b), starting in spring 2015. Read more about the objectives, learning goals, and requirements for the minor.