In Memoriam: Andreas Teuber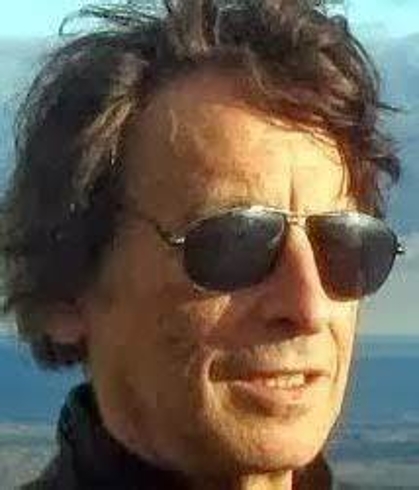 May 5, 1942 — Feb. 15, 2021
The Philosophy Department is sad to announce the passing of our long-time colleague Andreas W. Teuber on Monday, Feb. 15, 2021. He was 78. Professor Teuber loved his students, he loved philosophy and he loved Brandeis, and life in the department will not be the same without him.
"... his mark on thousands upon thousands of young minds is as lasting as any of us will ever hope for."
Statement From Provost Carol Fierke
Dear Colleagues:
I am sad to share that Andreas Teuber, associate professor of philosophy, died peacefully at his home on Feb. 15, 2021, at the age of 78. He leaves behind his brother, Chris Teuber, and numerous cousins and extended relatives. Information on services has not yet been announced.
Andreas was born in 1942, and received his BA and PhD from Harvard University. He taught philosophy at Brandeis from 1985 to 2020 and served as department chair from 2005 to 2011. One of Andreas's greatest gifts was to make everyone he spoke to feel important and valued. His dedication to teaching and mentoring, and the affection of his students in his popular classes — usually the highest-enrolling classes in the Division of the Humanities — made him a mainstay of the department. Even in a large lecture hall, each student felt that he was speaking directly to them. Andreas was instrumental in developing the Brandeis Master of Arts in Philosophy program. His syllabus for Introduction to Philosophy was a small textbook in and of itself (pure Andreas), and was recognized as one of the "Ten Most Popular Philosophy Syllabi."
Andreas had diverse interests and parallel careers. As an undergraduate at Oxford University, he took up acting. Cast in the role of Mephistopheles in the Oxford University Drama Society production of Christopher Marlowe's "Doctor Faustus," he played opposite Richard Burton as Faustus and Elizabeth Taylor as Helen of Troy, and he repeated his role in the Columbia Pictures movie version of Doctor Faustus. In 1967, he had small parts in a number of television series, among them, "I Spy" with Bill Cosby and Robert Culp, and "The Big Valley."
He was the producer and sometimes the director for the new Poets' Theater in 1987 and was its artistic director well into the 1990s, working with poets such as Seamus Heaney, Joseph Brodsky, Derek Walcott and many others. In 1992, he founded the Cambridge Theater Company and served as its artistic director until 1998.
Andreas tried to get each and every one of his students to do philosophy; to step up onto the stage for a moment and try to discover their philosophical voice; to join a millennium-old conversation about justice or beauty or truth. He would create as many opportunities as he could to create these moments — drafts, rewrites, presentations, review sessions and so on — and notwithstanding the enrollments, he would actively participate in all these encounters. He also mentored dozens of graduate student teaching assistants through their first teaching experience. In the words of a colleague, "his mark on thousands upon thousands of young minds is as lasting as any of us will ever hope for."
He had broad philosophical interests, especially in Social and Political Philosophy and Aesthetics. He was a member and fellow of the Institute for Advanced Study at Princeton University. He published widely on topics in philosophy, politics and law in many publications including the London Review of Books, The New York Times and The Boston Globe. His last work — on the thought of the late Stanley Cavell, the philosopher whom he most admired — appeared just a few weeks before his passing.
Andreas gave his life to his students, colleagues and friends. He was a gifted teacher and an exemplar of the examined life. Andreas was also complicated. He was dramatic, sometimes mysterious; he could be charming, impish and a wonderful presence, but still at times frustrating. There is no summing him up!
Andreas Teuber was deeply committed to the values and mission of Brandeis, and he will be sorely missed.  
I am grateful to Jerry Samet and other members of the Philosophy Department for their contributions to this memoriam.
Carol Fierke
Executive Vice President and Provost
Obituary
Read Professor Teuber's obituary in The Boston Globe.