News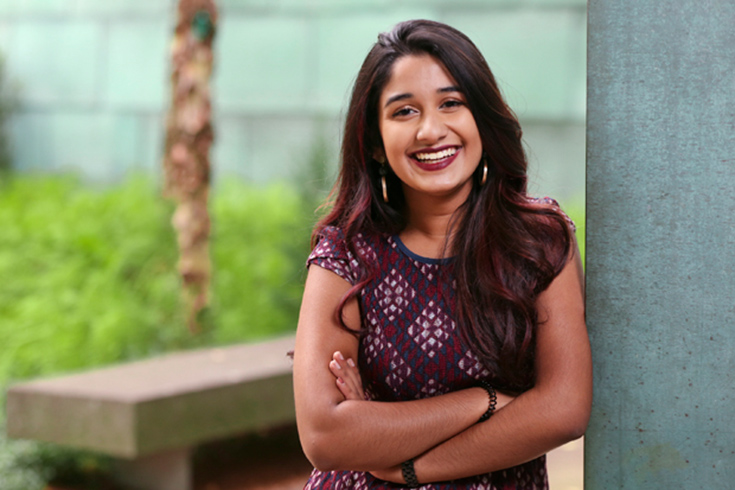 September 9, 2019
"I'm passionate about policies and people, and I really enjoy looking at management styles and leadership," said Simran Tatuskar '21, who is double-majoring in philosophy and business. "It's fascinating to me to understand how people tick and why people want to be where they are."
Two New Faculty to Join Philosophy Department
March 13, 2019
Two new hires will join the faculty ranks over the next two years, bringing new energy and fresh ideas to the growing department.
Umrao Sethi, assistant professor of philosophy at Lehman College, will join the Brandeis community this fall, and Peter Epstein, a junior research fellow in philosophy at Pembroke College at the University of Cambridge, will come aboard in fall 2020.
Sethi is a summa cum laude graduate of Columbia University and earned her master's degree and PhD from the University of California, Berkeley. Her fields of interest are philosophy of mind, metaphysics and early modern philosophy.
Epstein is a summa cum laude graduate of Harvard University and, like Sethi, earned his PhD in philosophy at UC Berkeley. His main research interests are in philosophy of mind, epistemology and philosophy of science.
October 19, 2018
Andreas Teuber, associate professor of philosophy, led an educational walk-through of the "Passage" exhibition Oct. 13 at the Rose Art Museum. The exhibition — curated by Luis Croquer, the museum's Henry and Lois Foster Director — spans seven decades of the museum's permanent collection.
October 18, 2018
In spirited discussion, West and Robert George hold firm on the value of open debate and liberal arts education.
October 11, 2018
Jeremy Mele, MA'18, is challenging Republican incumbent Matthew A. Harrington in District 19 race.
March 23, 2018
Philosophy minor finds a lasting home at Brandeis.
February 20, 2018
Double-major in politics and philosophy seeks purpose in "everything I do."
January 24, 2018
Savannah Pearlman '12, currently a PhD student in philosophy at Indiana University, is one of four graduate students nationwide to be elected to a two-year term on the American Philosophical Association council.
November 30, 2017
He and co-author John Schwenkler are honored for their essay "Intending Is Believing."
May 26, 2017
Is one of 11 professors to receive the honor this year for accomplishments in their respective fields.
February 24, 2017
It is the inaugural contribution for the new series "Philosophy Phriday."
February 23, 2017
Mahala Rethlake, MA'18, joins Brandeis community on scholarship for nontraditional or first-generation students pursuing advanced degrees.
August 9, 2016
Honored for his book "Evidence and Agency: Norms of Belief for Promising and Resolving," published by Oxford University Press.