Alumni Spotlight: Bobbi Brauer '72
Norwich, New York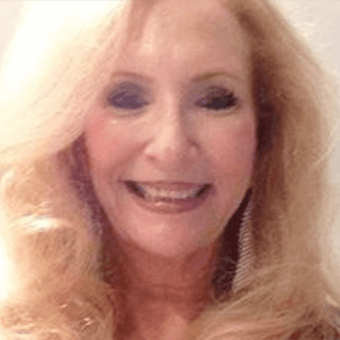 What impact did Brandeis have on your academic and personal journeys?
Everything! I started off as a math major, then thought I'd combine it with psychology (which was the major de rigueur in those days), and perhaps study a relatively new field, psychometrics. I then took the intro philosophy course and, later, a logic class, and I was hooked. I immediately changed my major to philosophy, with my beloved professor, Bob Greenberg.
What was the best piece of advice you received during your time at Brandeis?
I was immersed in books on how to prepare for the LSATs, thinking I'd go to law school, but I knew that I simply adored the academic atmosphere of Brandeis. So I went to talk to Associate Dean of Students Matthew Sgan and asked him, "How do I become you?" He advised me to take the GRE exams and the Miller Analogies Test, find a grad school I wanted to attend and major in higher education student personnel administration. And that's exactly what I did! I enrolled at Columbia University Teachers College in the aforementioned major. It prepared me to do anything and everything at a college or university, other than teaching, for which one doesn't need a degree.
What three words would you use to describe the philosophy department at Brandeis?
Complex, interesting, invigorating.
Tell us a little about what you're doing now, and what comes next?
I've worked my entire career at different colleges within the CUNY (City University of New York) system, in almost all areas of student and academic services, including teaching freshman orientation classes. Currently, I serve as a consultant to Westchester Community College, employed by the Accelerated Study in Associate Programs at CUNY's central office, replicating the very successful ASAP program I created and directed at Queensborough Community College for more than 10 years.
What's your 30-second elevator speech for "why study philosophy"?
Studying philosophy provides you with the ability to think clearly and methodically, present an idea and analyze the pros and cons in an intelligent, sensible manner. These strengths carry over into every aspect of life and, I believe, into every career as well.
This interview was published in October 2018.