Alumni Spotlight: Edmund Wall '80
Greenville, North Carolina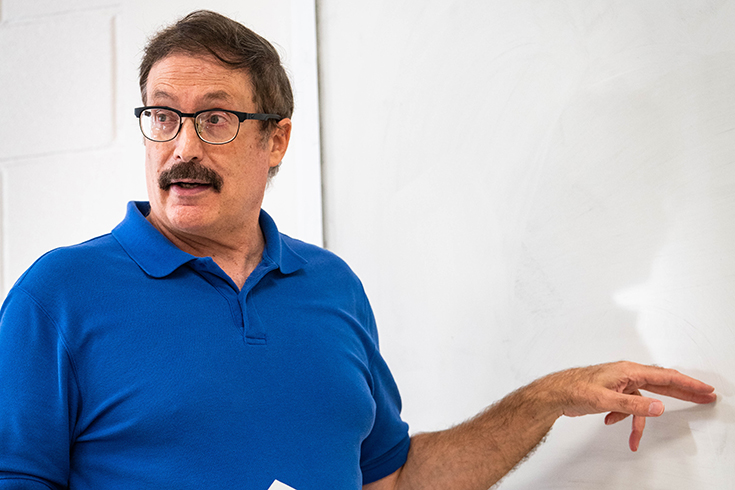 Why did you choose to attend Brandeis?
Bob Brannum, the coach of the men's basketball team, very much wanted me to enroll at Brandeis. He convinced my mother that I would get a top-notch education at Brandeis. He was correct.
What three words would you use to describe the philosophy department at Brandeis?
Open-minded, caring, professional.
Tell us a little about what you're doing now, and what comes next?
I am an associate professor in the philosophy department at East Carolina University. I continue to teach and do research on philosophy for books and papers.
Any awards, achievements or other accolades you'd like to share?
My book "Foundation for a Natural Morality: A Deductive Approach for Defending and Developing a Moral Theory" is currently in press at Lexington Books. In 1993, the Gustavus Myers Center awarded my anthology "Sexual Harassment: Confrontations and Decisions" the title of outstanding book on human rights in the United States. And 18 of my papers have been published in philosophy journals.
What's your 30-second elevator speech for "why study philosophy"?
Philosophy investigates life's basic questions: What is the stuff of the universe? How should I be living my life? What kind of person should I be? What political arrangements can be justified?
This interview was published in October 2018.

Photo by Cliff Hollis, News and Communication, East Carolina University