News and Events
Fall 2022
Department Updates
We are pleased to announce our new Director of Graduate Studies (DGS), Professor Gutsell and our new Undergraduate Advising Head (UAH), Professor Wright. 
Professor Gutsell's office hours are Mon 2:00-2:50 PM and Wed 10-10:50 AM Volen 220 or via Zoom Jennifer Gutsell Zoom
Professor Wright's office hours are Tue & Wed 9:00-10:30 AM  Lemberg 102 first come, first serve or via Zoom Ellen Wright Zoom
Spring 2022
Congratulations to Psychology's Daniella Castillo Vasquez for being the recipient of a LACLS grant for the study of race, ethnicity, and immigration!
New Faculty Member
We are pleased and excited to announce our new faculty member:
Dr. Hannah M. Clark
Assistant Professor of Psychology
Ph.D. Clinical Science University of Michigan, 2019
M.S. Psychology University of Michigan, 2015
B.A. Psychological Science Gustavus Adolphus College, 2013
Dr. Clark's expertise is in early adversity, intimate partner violence, mechanisms of risk and resilience, traumatic stress, and clinical psychology and she will be joining us this Fall 2022 semester. She will be teaching PSYC 52a, Section 2, Research Methods & Lab and PSYC 161a Clinical Psych Practicum. Her office will be located at 51 Sawyer Road, Suite 520. Email: hannahclark@brandeis.edu.
2022 Verna Regan Award
Congratulations to PhD students Ashley Gilliam and Elizabeth Mahon, who have been selected as the recipients for the 2022 Verna Regan Award for Graduate Fellows in Psychology! The award is given annually to a PhD student who has demonstrated exceptional ability as a teaching fellow.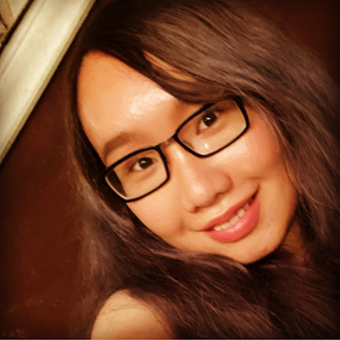 Fall 2021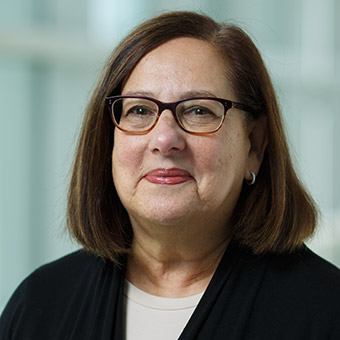 Dr. Lachman Chosen for Award
Congratulations to faculty Dr. Margie Lachman, who has been selected for the Gerontological Society's 2021 Distinguished Mentorship in Gerontology Award. According to the Society's citation, "This award is given to an individual who has fostered excellence in, and had a major impact on, the field by virtue of their mentoring, and whose inspiration is sought by students and colleagues." The award will be formally given during the Society's meeting this fall.
Spring 2021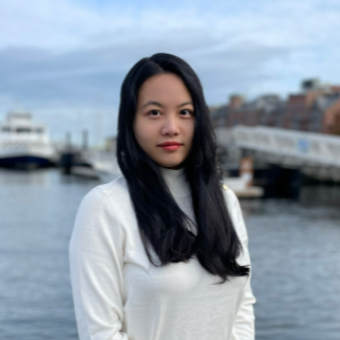 Dissertation Research Award
Congratulations to PhD student Xin Yao Lin of the Lifespan Developmental Psychology Laboratory, who recently received an APA dissertation award.
Past Awards
Recipients of the 2018 Teaching Innovation Grant include Professor Angela Gutchess (Teaching Learning Using the Science of Learning) and Professor Teresa Mitchell (An Image-based, Self-paced Module for Teaching and Learning Human Brain Anatomy).  Teaching innovation grants focus on innovations in teaching and student assessment, addressing issues of diversity and inclusion, and team teaching/interdisciplinary course design
Professors Angela Gutchess and Bob Sekuler have received a 2018 Research Innovation Award for Perceptual and Mnemonic Differences across Cultures. Professors Hannah Snyder and Joy von Steiger (Brandeis Counseling Center) have won the same award for Promoting successful transitions to college for students at high risk for anxiety and depression. This award is aimed at early stage research to initiate innovative scholarly inquiry and creative activities that have the potential for significant, sustained impact.
Professor Robert Sekuler has been elected a fellow of the Society of Experimental Psychologists. The society was founded by Edward Titchener in 1904 and elects 6 new members annually from among the leading experimentalists in North America.
Professor Margie Lachman has received a 2015 Distinguished Career Contribution to Gerontology Award. To read more, visit the EurekAlert press release.
Professor Xiaodong Liu has received a 2015 Provost's Innovations in Teaching Grant.
Professor Robert Sekuler has received a 2015 Provost's Innovations in Research Grant.
Professor Angela Gutchess has received an Alzheimer's Association New Investigator Research Grant.
Professor Shantanu Jadhav has won the prestigious Sloan Research Fellowship from the Alfred P. Sloan Foundation. To read more, visit the BrandeisNOW article.
Professor Raymond Knight accepted a Mentorship Award from the Society for Research in Psychopathology. He received this award in recognition of continuous dedication to mentoring students, postdoctoral fellows, and faculty in the field of psychology.
Professor Arthur Wingfield received a Brandeis-Israeli Collaborative Seed Grant! He will be working with the IDC, in Herzliya to initiate collaborative research efforts there.
In the News
Dr. Shantanu Jadhav is featured in BrandeisNow: Wellington Prize Winnder Aims for the Stars. He was the winner of the 2016 Wellington Prize, with which he used to purchase a mechanical telescope.

Dr. Margie Lachman is featured in BrandeisNow: Financial Stress takes a toll on appearance.

Dr. Sheila Brownlow, who received her PhD from our program in 1989, and has now been named one of the 10 Must Take Psychology Professors in Charlotte, NC! To learn more about her accomplishments, read the article on the Catawba College News Page.

Professor Katz is featured in BrandeisNow: How many senses do humans really have? Read the article to learn more about why he believes taste, smell, touch, sound and sight may be part of the same system!

A special issue of Research in Human Development, Just One Wish for the Study of Human Development, includes an article written by Prof. Margie Lachman.

Professor Robert Sekuler's research with Timothy Hickey and Yile Sun is featured in BrandeisNOW. They used a computer game to collect data at the Museum of Science to investigate audiovisual interaction and the impact of sensory distraction.

Professor Margie Lachman is featured in BrandeisNOW for her research with the Boston Roybal Center for Active Lifestyle Interventions.

Dr. Gutchess reviews research on the aging brain as part of a special issue of Science, which looks at the mechanisms and contexts of successful brain aging.

Professor Ellen Wright is featured in the Brandeis Hoot.