Six Students Take Home Prizes after 3MT Finals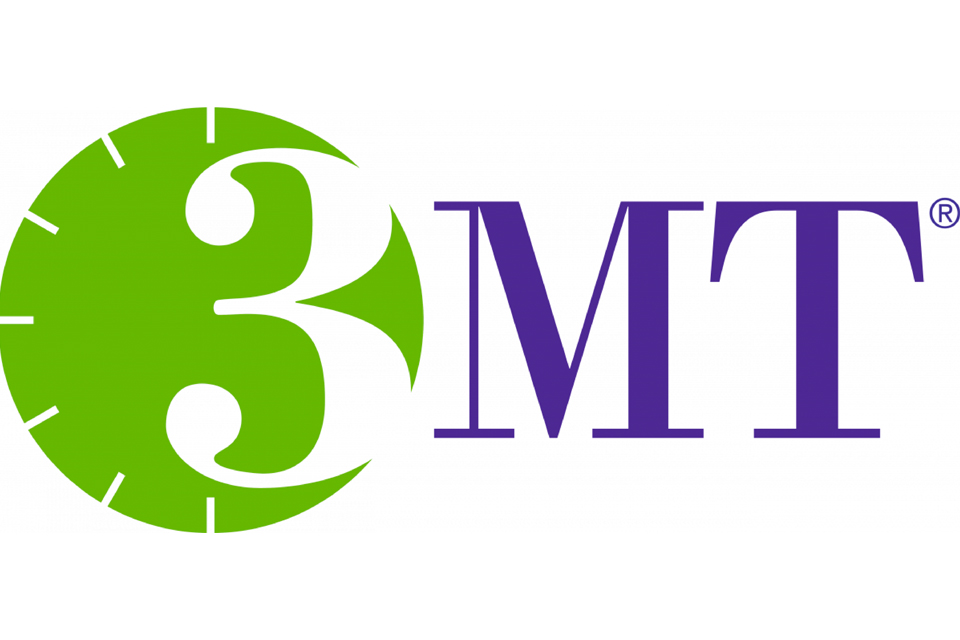 April 12, 2022 
The finals for Brandeis University's first ever Three Minute Thesis (3MT) competition were held on the evening of April 7, 2022. Six students took home seven prizes. The first place winners in each category received $1,000, and the runners up received $500. The "People's Choice" winner also received $500.  
3MT is a research communications competition designed to showcase graduate student research in three-minute talks to a non-specialist audience. Thirty-six students participated in the competition, which was organized by Jonathan Anjaria and Marika McCann of the Professional Development Office at GSAS and Anahita Zare of the Materials Research Science and Engineering Center. Additional funding came from the Mandel Center for the Humanities Center and the Office of the Vice Provost for Research.
The talks ranged from diversifying the academy to discovering new ways to help the elderly avoid dangerous falls. The judges all remarked on how difficult it was to choose a winner from such an interesting group of finalists, a sentiment echoed by GSAS Dean Wendy Cadge, "Our first 3MT competition was a great success!" she said. "I did not anticipate that we would have so many participants, and it was very interesting to see the finalists improve as they progressed through the early rounds of the competition." She also took time to publicly thank Anjaria, McCann, and Zare for putting the competition together. 
A panel of faculty and alumni judged the final round of the competition, including: Dorothy Hodgson, Dean of the School of Arts and Sciences, Brandeis University; Ulka Anjaria, Professor of English and Director, Mandel Center for the Humanities, Brandeis University; Bulbul Chakraborty, Enid and Nate Ancell Professor of Physics and Division Head for the Sciences, Brandeis University; Robert Pearson, GSAS PhD'11 in Musicology, Assistant Dean, Professional Development and Career Planning, Emory University; and Vipin Suri, GSAS PhD'01 in Biochemistry, Chief Scientific Officer, Catamaran Bio. 
"I was so impressed by the presenters and their ability to distill such complex research topics into only three minutes and one static slide," says Pearson. "The task requires great creativity, preparation, and practice and all of the presenters rocked it." Suri, the GSAS Alumni Representative on the Brandeis University Alumni Association's board of directors, was also excited to see the students compete. "I was very impressed with the breadth of research happening at Brandeis,'' he says, "The students we saw this evening make me enormously proud to be an alumnus of this University." 
Finalist Kalie Jamieson was very excited to receive one of the awards. "Public speaking is very anxiety-inducing for me," she says. "By competing in the 3MT, I was able to show myself that I am not only capable of speaking to over 100 people at once, but it's something I have the potential to be really good at!" She credits the competition with helping her build important professional skills. "I learned how to clearly and concisely convey my research to people outside of my field. I know that is a skill I will carry far beyond the 3MT."
Finalist Alex Lưu credits much of his success to the support he received during the competition. "My talk has been shaped by the discussions between me and my co-advisors and mentors, the support from our fellow at the Science Communication Lab and Writing Center, and the feedback from our organizing team, judging panel, participants and friends," he says. He has also benefited enormously from practicing communicating about his research during the competition. "The only way to check if people understand and care about your research is to actually show it to them and get their instant feedback, and 3MT just fits that neatly." 
Another finalist, Emiliano Gutierrez-Popoca, also enjoyed the opportunity to see the other students' presentations. "It was great sharing this event with so many brilliant researchers,'' he says. "I learned a lot about what research looks like in other departments. I also learned about what we can do in the humanities to communicate what we do outside our fields better. It was encouraging to see colleagues in the sciences and the social sciences who were interested in the problems explored by the humanities."
Gutierrez-Popoca and Jamieson encourage other students to participate in future competitions. Gutierrez-Popoca also recommends that they "try to get as much feedback as they can from people outside their field. Hearing from someone in a different field will give you a much-needed fresh take on your research." Jamieson agrees, encouraging students to "take advantage of the professors and faculty willing to rehearse with you. And, as cheesy as it sounds, have fun! This is an opportunity to share your work across the university, and you never know who your passion will inspire!"
3MT will be an annual competition at Brandeis. Students who are interested in competing next year will be able to review the competition timeline on the GSAS website as it is announced. It is also recommended that students be in touch with Jonathan Anjaria and Marika McCann of the Professional Development team for more information and preparation tips.   
This year's winners include: 
Sciences
First Place - Alex Lưu, Computer Science
Thinking like an Explainable Artificial Intelligence, Talking like a Human
Runner Up - Rachel Runqiu Jin, Psychology
Q: How to Be an Up-STANDING Human?
A: Don't Fall!
Social Sciences
First Place - Kalie Jamieson, Anthropology 
Strokes of Speculation: The Role of Visual Artists in the Creation of Palestinian Futurity 
Runner Up - Habiba Braimah, Social Policy
Pursuing the Professoriate
Humanities
First Place - Emiliano Gutierrez-Popoca, English
Master-Servant Relations in Early Modern Drama 
Runner Up - Chih-Chien Hsieh, English
Archipelagic Thinking in the Literature of the Caribbean
People's Choice Award
Rachel Runqiu Jin, Psychology
Q: How to Be an Up-STANDING Human?
A: Don't Fall!