With sympathy, we share the passing of Gordie Fellman, Professor Emeritus of Sociology
We remember and honor Gordie
Memorial Service to honor Gordie's legacy, held at Brandeis University, October 24, 2022 - Memorial Service Video


Celebration of Gordie's Retirement

 

from Brandeis University,

 

June 2, 2022 -

 

Event Recording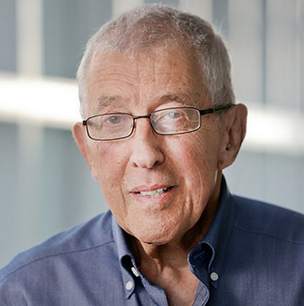 Gordie Fellman, a beloved teacher and colleague, died on October 19, 2022 at the age of 88. He leaves behind his wife Pamela Blau, and their two children, Ezra and Talia. Gordie, a Professor Emeritus of Sociology at Brandeis University, retired in May 2022 after having taught at the university level for 60 years, 55 of those years at Brandeis.
Gordie grew up in Nebraska and attended Antioch College for his undergraduate degree. Antioch opened his eyes to the excitement of learning, activism, and passionate political debate. He got his Ph.D. in Sociology from Harvard and in 1964 joined the fledgling Sociology Department at Brandeis. Over the years, he inspired generations of students to think critically, be self-reflective, and engage in social action. As a former student commented at Gordie's June 2022 retirement gathering, Gordie conveyed warmth, passion, and concern for students as people. He invited students to join him in an inquiring and critical approach to learning and to take an active and creative role in their own education. Countless students have spoken of the profound personal growth they experienced in his classes, and the ways Gordie inspired them to make the world a better place.
He taught numerous courses: "Deconstructing War, Building Peace," "Social Class and Social Change," "Masculinities," "Marx and Freud," "Sociology of Empowerment," "Psychoanalytic Sociology," "Sociology of the Israeli-Palestinian Confrontation," and "Public Sociology." He explained that this seemingly disparate listing revolved around several central questions: What are the sources, in history and in the self's development and inner workings, of unnecessary human suffering? How can it be thoughtfully, carefully, mindfully reduced? His "Sociology of Empowerment" class stood out as a transformative experience for hundreds of students over the past 25 years. Based on experiences in this class, many students of Gordie's have gone on to be activists and peace makers. As a final project for this course students in the Empowerment class created the Peace monument. Gordie won the Louis Dembitz Brandeis Prize for Excellence in Teaching in 1999. And in 2007, he won the Student Union Best Teaching Award.

Gordie was chair of the Sociology Department from 1974-1976, and again from 1984-1987. As well as being a faculty member of the Sociology Department, he was a co-founder and, from 1990 on, served as chair of the interdisciplinary Peace, Conflict, and Coexistence Studies Program - PAX (originally called Peace Studies Program, and later, Peace and Conflict Studies Program).

Gordie played a major role in numerous key moments in Brandeis' history. He was an active supporter of the original Ford Hall demonstration in 1968 (leading to the creation of the African-American Studies program - the first in the country) and of the National Student Strike in 1970. In spring 1998, he and a remarkable group of about 35 members of Brandeis Students for a Free Tibet carried out 16 programs called Seven Weeks on Tibet. It culminated with the Dalai Lama's May 8-9 visit to Brandeis where for the first time a group of Buddhist nuns created a sand mandala. Previously only monks had been allowed to perform this sacred ritual. In 2007, Gordie was one of a small group of colleagues who, in the face of fierce opposition, invited President Carter to visit Brandeis to discuss the situation in the Middle East. President Carter subsequently wrote that this was one of the seminal moments of his career and described these courageous actions as "vivid examples of the values that Justice Brandeis championed and the principles on which Brandeis University was founded."
Gordie's first book, co-authored with Barbara Brandt, The Deceived Majority: Politics and Protest in Middle America (1973), is based on his experience, together with a group of neighbors in Cambridge, of successfully fighting the "inner belt" highway that was going to destroy Cambridge working class neighborhoods. His second book published in 1998 was Rambo and the Dalai Lama: The Compulsion to Win and Its Threat to Human Survival (Albany: SUNY Press). In this book he developed a central idea of his thinking, offering a paradigm of mutuality based on cooperation, caring, nurturing, and loving. This he suggested should supplant the dominant western paradigm of adversarialism based on conflicts of interest, and war. Gordie saw the shifting emphasis from adversarialism to mutuality as essential for the survival of our species and of the environment.
Gordie married for the first time when he was 65. He fulfilled his lifelong desire to become a parent when he became a father to Ezra in 2001 and to Talia in 2003. Being a father brought Gordie tremendous joy! Ezra and Talia enjoyed visiting their Dad's office in Pearlman Hall at Brandeis and occasionally attended one of his classes. He loved introducing his students to his kids and his kids to his students. Numerous classes of "Sociology of Empowerment" came to the Fellman/Blau house for the annual pot-luck. From this came many beloved babysitters and friends who the family cherishes to this day.
Most recently Gordie was awarded the '2021 Peace Educator-Scholar Award' for excellence in scholarship and dedication to peace education by The Peace and Justice Studies Association (PJSA). For the Brandeis University 2022 Commencement, Gordie was honored to serve as the Grand Marshall. After retiring, Gordie continued to work on a manuscript elaborating on his ideas of mutuality and the necessity of ending war in order to address the climate crisis. He also began a garden of succulents and orchids, enjoyed making meals for his family, and fulfilled a childhood dream to learn to play the piano. He will be missed greatly.