Gowri Vijayakumar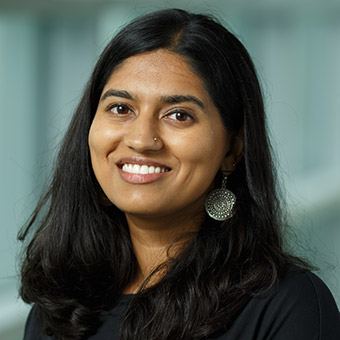 Assistant Professor of Sociology
Gowri Vijayakumar joins the Sociology Department in the fall of 2016. In her research, she draws on feminist theory and qualitative methods, particularly in-depth interviews, to study the relationships between transnationally circulating development discourses, state programs, local social movements, and gender politics.
Her dissertation, which she is now developing into a book, examines the response to the HIV/AIDS epidemic, focusing on a group at the heart of HIV/AIDS programs in India: sex workers. Drawing on a year of participant observation and over 150 in-depth interviews, she theorizes shifts in state responses to sex workers' social movements in the context of the HIV/AIDS epidemic in Kolkata, Bangalore, and Nairobi. In prior work, she examined gendered differences in young people's articulations of their aspirations in relation to the global knowledge economy in a small town outside Bangalore.
Education
PhD, University of California, Berkeley
Selected Publications
"As human beings and as workers": Sex worker unionization in Bangalore, India. 2015. Global Labour Journal. (with Shubha Chacko and Subadra Panchanadeswaran)
Sex workers and the informal labor movement in India. 2015. New Labor Forum. (with Shubha Chacko and Subadra Panchanadeswaran)
"There was an uproar": Reading The Arcane of Reproduction through sex work in India. 2015. Viewpoint Magazine.
Book review of Leaving prostitution: Getting out and staying out of sex work, by Sharon S. Oselin. 2014. Social Forces.
"I'll be like water": Gender, class, and flexible aspirations at the edge of India's knowledge economy. 2013. Gender & Society 27(6): 777-798.