Sara Shostak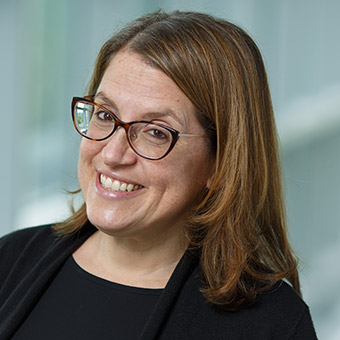 Professor of Sociology and Health: Science, Society, and Policy (HSSP)
Sara Shostak is a medical sociologist committed to understanding the social production of health and illness across diverse contexts. Her research focuses especially on how a wide variety of actors – scientists and farmers, health policy makers and city planners, people living with illness and people working to help their communities heal from trauma – perceive and experience the material conditions that shape health inequities in the United States.  
Using qualitative and community engaged research methods — sometimes in collaboration with students — Professor Shostak's current research projects ask questions about food, health, and community in New England's cities. Her most recent book, "Back to the Roots: Memory, Inequality, and Urban Agriculture" was published in Spring 2021.  
Professor Shostak's previous book, "Exposed Science: Genes, the Environment, and the Politics of Population Health" received the Robert K. Merton Book Award from the ASA's Section on Science, Knowledge and Technology and the Eliot Freidson Outstanding Publication Award from the Medical Sociology Section. She has an extensive record of publications on whether and how genetic information shapes people's lives and life chances.
A dedicated teacher and mentor, Professor Shostak is core faculty in both the Department of Sociology and the Health: Science, Society and Policy (HSSP) program.  Her classes include Sociology of the Body & Health, Food, Justice, and Health, and Observing the Social World: Doing Qualitative Sociology. In 2013, she was honored to receive the Michael L. Walzer '56 Award for Teaching.
Professor Shostak's research and teaching have been supported by the National Science Foundation, the National Institutes of Health, the Robert Wood Johnson Foundation, the Merck Family Fund, and the ASA Teaching Enhancement Fund, among others