Carmen Sirianni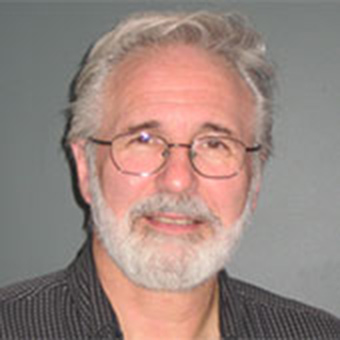 Morris Hillquit Professor of Labor and Social Thought
Professor of Sociology and Public Policy
Carmen Sirianni is also Faculty Fellow at the Ash Center for Democratic Governance and Innovation, John F. Kennedy School of Government, Harvard University, where he has occasionally served on the review team for the Innovations in American Government Award, commonly known as the "Emmy in American government." He is an elected fellow of the National Academy of Public Administration, and served on the advisory board of the Journal of the American Planning Association. He has also held research appointments at the Institute for Advanced Study in Princeton and the Minda de Gunzburg Center for European Studies at Harvard. 
Carmen has recently completed "Sustainable Cities in American Democracy" (University Press of Kansas), which will be published in October 2020. He examines the emergence and development of the sustainable cities field from 1945 to the present, utilizing analytic frameworks from institutional fields, civic and professional associations, social movements, urban and environmental governance, public policy and democratic theory. He also explores how this institutional field might become more robust in the face of climate crisis challenges in the decades ahead.
Building upon this work, Carmen has developed a policy proposal, "The Civics of a Green New Deal: Towards Policy Design for Community Empowerment and Public Participation in the Age of Climate Change." While he does not endorse a specific GND proposal, and remains open to other ambitious climate resilience policies, he argues for dedicated federal investment in civic infrastructure to accompany investment in green infrastructure. He specifies a range of federal grants in community-based environmental justice, watershed restoration, collaborative planning among professional and civic associations, university and professional school programs to enhance democratic professional practice, national and community service, and labor and business collaboration for sustainable work and management practices. His proposal also specifies ways in which federal agencies, working with state and local partners, can embed civic mission and strategic frameworks, and how a dedicated White House Office can help manage "metagovernance" in these arenas, along with citizen advisory committees. He is currently working on a short book of the same title.
With Peter Levine, associate dean for academic affairs at Tisch College for Civic Life at Tufts University, Ann Ward, PhD student in sociology at Brandeis, and a national network of scholars and practitioners, Carmen has recently developed CivicGreen. This is a web-based magazine and resource covering the broad range of innovations at the intersection of civic engagement and green design, broadly conceived and not limited to the previous policy proposal. It includes accessible formats for students, community activists, and professional practitioners. Resources build upon scholarship and are designed to prompt further innovation, stewardship, and leadership. 
This magazine will be launched publicly in fall 2020. It will contain a regular blog profiling civic and professional leaders, activists, and issues; a City Desk examining innovations and integrative strategies in specific cities; a Bookshelf reviewing recent books and some classics; a Glossary explaining concepts and practices used in a broad array of fields; a Youth Stewardship section on opportunities and approaches for community-based learning and service; and a Policy: Designing for Democracy section on policy designs at all levels of the federal system that enable productive engagement for sustainable, resilient, and just communities.
Carmen was co-lead (with Kenneth "Andy" Andrews and Dana Fischer), of Sociological Perspectives on Non-State Actors in Environmental Governance, National Socio-Environmental Synthesis Center (SESYNC), University of Maryland (funded by National Science Foundation). He also contributed to "Inclusive, Participatory, and Collaborative Governance as a United Nations (UN) Sustainable Development Goal," a guidance for a UN vote, convened by the Open Society Foundations.
As an engaged scholar and public sociologist, Carmen drafted (with Harry Boyte) the civic engagement framing document within the Obama '08 urban policy committee and then coordinated its collaborative governance workgroup. He consulted on the Open Government National Action Plan. In July 2013, he coordinated the workshop at the White House (with Tina Nabatchi, Maxwell School, Syracuse University) on scaling local innovations in open governance. 
Carmen was the research director of Reinventing Citizenship, a collaboration of the White House Domestic Policy Council under President Clinton, the Ford Foundation Governance program, and several academic centers and foundations. He also served as senior advisor to the National Commission on Civic Renewal, as well as in various advisory roles at the U.S. EPA's Community Action for a Renewed Environment Program, Center for Information and Research on Civic Learning and Engagement (CIRCLE) at Tufts University, National Civic League's All-America City Awards, PBS Democracy Project, City Year, and many other civic organizations and national initiatives.
Carmen also co-directed (with Lewis Friedland) the Pew Charitable Trusts policy and practitioner conferences on youth civic engagement. With support from the Surdna Foundation, he developed (with Lewis Friedland and Melissa Bass, as well as leaders of major civic organizations) the first web platform for civic innovations across a broad range of fields and organizations in the U.S. (Civic Practices Network), which was the most widely utilized website on civic renewal for its ten-year history (1995-2005).
In 2011, Carmen's presentation on youth innovation in Hampton, Virginia (a finalist for the Reinhard Mohn Prize) was featured in a conference hosted by Germany's largest foundation, the Bertelsmann Stiftung, in Berlin with leaders from the three major parties in the Bundestag, as well as various heads of German federal agencies and state governments. The Friedrich Ebert Stiftung, in collaboration with the history department at Fudan University in Shanghai, sponsored his talk on universities and democratization as part of an international symposium, though the Chinese Security Police intervened in the proceedings to challenge his presentation, to which he offered a spirited public response.
Carmen has periodically taught the junior tutorial on Civic Engagement and Community Empowerment, as well as supervised numerous senior theses, for the Committee on Degrees in Social Studies honors concentration at Harvard, where he was awarded the Thomas Temple Hoopes Prize for Excellence in the Work of Undergraduates and the Art of Teaching.
He has published earlier books and articles on European labor movements and revolutions, workplace participation, women's organizations, working time innovation, and political and social theory. He co-edited the 45-volume series, Labor and Social Change, for Temple University Press.
Education
BA, Philosophy, Manhattan College

MA, Graduate Faculty, New School for Social Research

PhD, State University of New York, Binghamton
Selected Publications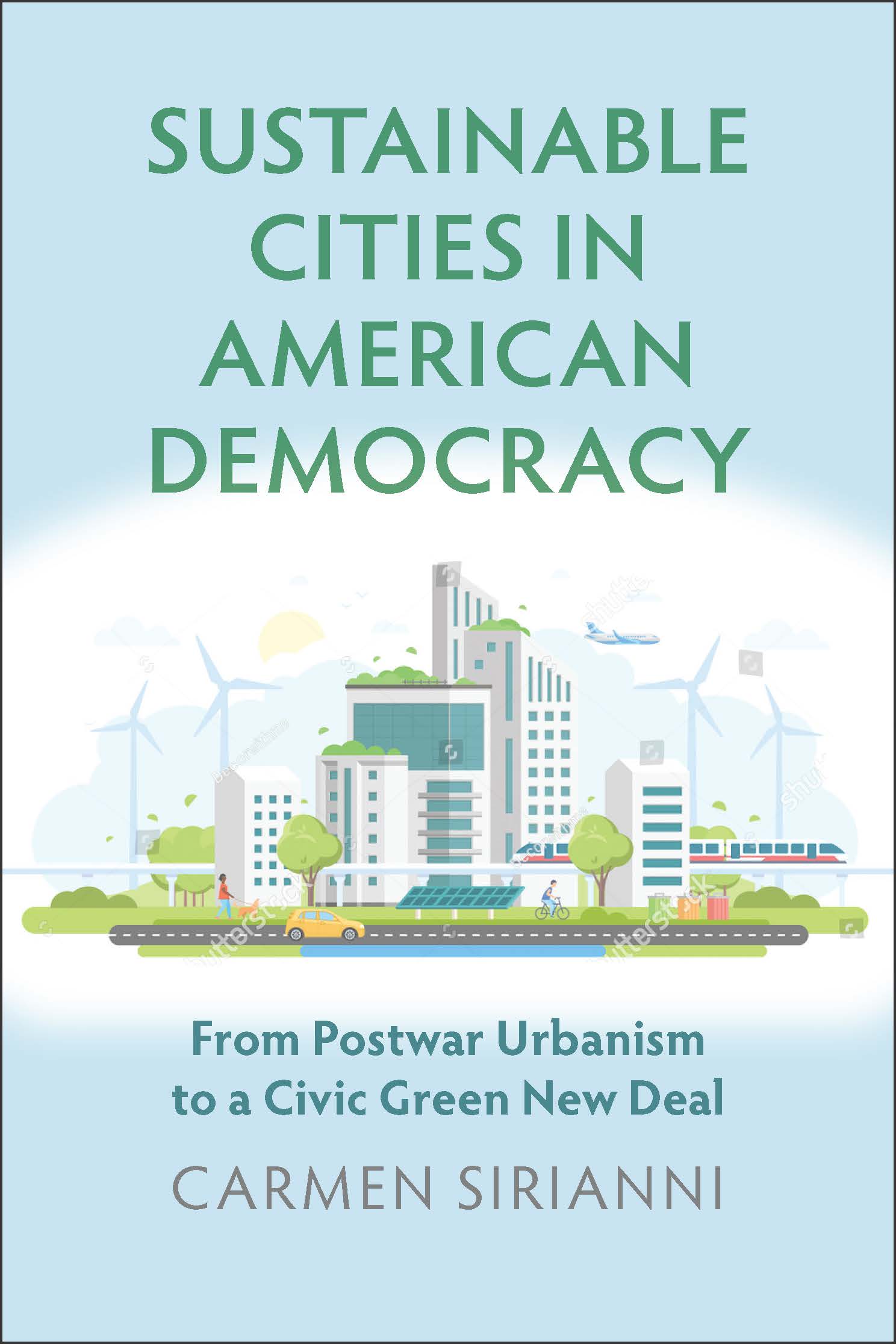 "Sustainable Cities in American Democracy"
(University Press of Kansas, 2020), which examines the emergence and development of the sustainable cities field from 1945 to the present, utilizing analytic frameworks from institutional fields, civic and professional associations, social movements, urban and environmental governance, public policy, and democratic theory. It also explores how this institutional field might become more robust in the face of climate crisis challenges in the decades ahead. 
For an interview with Carmen in the summer 2020 issue of the 
National Civic Review
,
click here.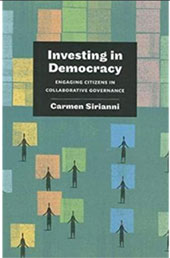 Sirianni is author of "Investing in Democracy: Engaging Citizens in Collaborative Governance" (Brookings Institution Press, 2009), which examined the role of public institutions in community engagement, as well as rationales and forms for making public investments in capacities for collaborative governance and civic partnerships.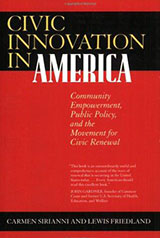 In "
Civic Innovation in America"
(University of California Press, 2001), with Lewis Friedland, he analyzed innovation across four fields (community organizing and development, civic environmentalism, healthy communities, and public journalism), as well as the emergence of a broad civic renewal movement in the 1980s and 1990s.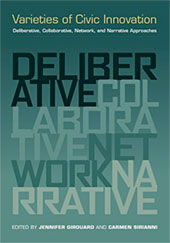 Sirianni's edited book with recent Brandeis PhD Jennifer Girouard, "
Varieties of Civic Innovation: Deliberative, Collaborative, Network, and Narrative Approaches
," was published by Vanderbilt University Press in 2014.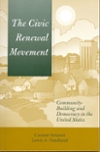 "The Civic Renewal Movement: Community-Building and Democracy in the United States" (Kettering Foundation Press, 2005). A long selection from his book, "The Civic Renewal Movement" (with Brandeis PhD Lewis A. Friedland, now Vilas Distinguished Professor at the University of Wisconsin-Madison) was published in Chinese and English by the Chinese Academy of Social Sciences and the Kettering Foundation.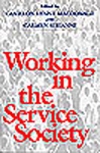 "Working in the Service Society" (with Cameron Macdonald, ed., Temple University Press, 1996).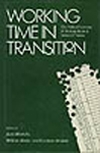 "Working Time In Transition: the Political Economy of Working Time in Industrial Nations" (Temple University Press, 1991).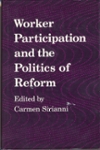 "Worker Participation and the Politics of Reform" (Temple University Press, 1987).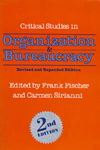 "Critical Studies in Organization and Bureaucracy" (Temple University Press, 1984, revised edition 1994).

"Work, Community, and Power: The Experience of Labor in Europe and America, 1900-25" (Temple University Press, 1983).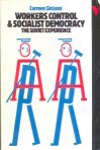 "Workers' Control and Socialist Democracy: The Soviet Experience" (Verso, 1982).
Articles
"Bringing the State Back in Through Collaborative Governance: Emergent Mission and Practice at the U.S. Environmental Protection Agency," in Jennifer Girouard and Carmen Sirianni, Varieties of Civic Innovation: Deliberative, Collaborative, Narrative, and Network Approaches, Vanderbilt University Press, 2014.

"The Civics of Urban Planning," The Oxford Handbook of Urban Planning, eds. Rachel Weber and Randall Crane. Oxford University Press, 2012, pp. 669-90, with Jennifer Girouard.

"Environmental Organizations," in Lester M. Salamon, ed., The State of Nonprofit America, second edition. Washington, DC: Brookings Institution Press, 2012, pp. 294-328, with Stephanie Sofer.

"City Government as Enabler of Youth Civic Engagement," in Policies for Youth Civic Engagement, edited by James Youniss and Peter Levine. Nashville: Vanderbilt University Press, 2009, pp. 121-63, with Diana Schor.