Siri Suh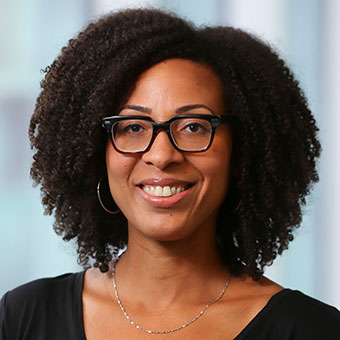 Assistant Professor of Sociology
Siri Suh is a medical sociologist with research interests in global maternal and reproductive health, population and development, and feminist and postcolonial studies of science, medicine, and technology. Her research has been funded by the American Association of University Women, the American Council of Learned Societies, the Social Science Research Council and the National Institute of Child Health and Human Development. She has conducted research on maternal and reproductive health with the United Nations Population Fund (UNFPA), the Guttmacher Institute, and Management Sciences for Health (MSH).
Siri's interest in post-abortion care (the treatment of complications of incomplete or unsafe abortion) was kindled during her work as a public health professional with an NGO in Senegal, a West African country where induced abortion is prohibited under any circumstance and the US government has supported family planning since the early 1980s. Her research explores how post-abortion care statistics from government hospitals contribute to reproductive governance. Drawing on an ethnography of the national post-abortion care program, Siri illustrates how medical workers, health officials, and NGO personnel selectively establish evidence about the kinds of women who receive life-saving obstetric care in hospitals; what post-abortion care technologies accomplish in these facilities; and the impact of post-abortion care on the epidemiology of maternal mortality.
Education
PhD in Sociomedical Sciences, Columbia University, 2014
MPH, Columbia University, 2004
BA in Sociology, University of California at Berkeley, 2000

Publications
Suh, S. (2019).  What post-abortion care indicators don't measure:  Global abortion politics and obstetric practice in Senegal. 

 

Social Science & Medicine

,

 

DOI: 10.1016/j.socscimed.2019.03.044
Suh, S. 2018. "Metrics of survival: Post-abortion care and reproductive rights in Senegal." Medical Anthropology, DOI: 10.1080/01459740.2018.1496333.
Suh, S. (2018). Accounting for abortion: Accomplishing transnational reproductive governance through post-abortion care in Senegal. Global Public Health,13:6 (Special Issue: Re-Situating Abortion: Biopolitics, Global Health and Rights in Neoliberal Times), 662-679.
Suh, S. (2017). "New President, Old Anti-Abortion Policy: Continuing Contradictions in US Global 'Family Planning' Policies." Gender Policy Report, University of Minnesota, http://genderpolicyreport.umn.edu/new-president-old-anti-abortion-policy/.
Jaffré, Y., & Suh, S. (2016). Where the lay and the technical meet: Using an anthropology of interfaces to explain persistent reproductive health disparities in West Africa. Social Science & Medicine, 156, 175-183.
Suh, S. (2015). "Right tool," wrong "job": Manual vacuum aspiration, post-abortion care and transnational population politics in Senegal. Social Science & Medicine, 135, 56-66.
Suh, S. (2014). Rewriting abortion: deploying medical records in jurisdictional negotiation over a forbidden practice in Senegal. Social Science & Medicine, 108, 20-33.
Suh, S., Moreira, P., & Ly, M. (2007). Improving quality of reproductive health care in Senegal through formative supervision: results from four districts. Human resources for health, 5(1), 26.
Thiam, F. T., Suh, S., & Moreira, P. (2006). Scaling up postabortion care services: results from Senegal. Management Sciences for Health Occasional Papers, 5, 1-27