Brandeis Commencement 2023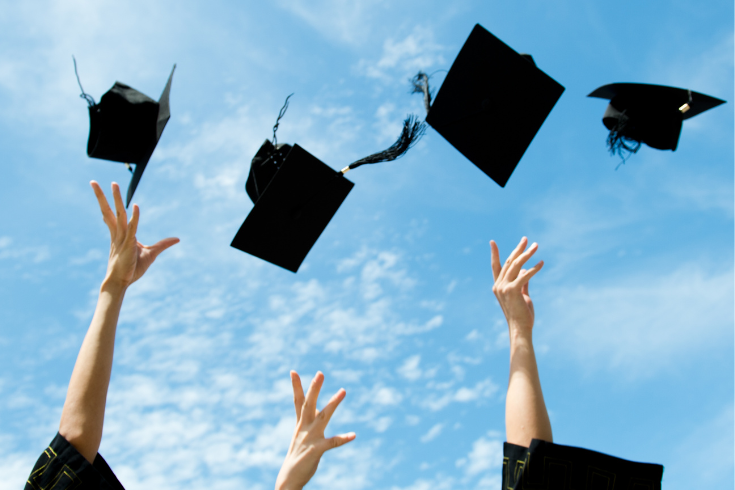 The Rabb School of Continuing Studies honored 114 Graduate Professional Studies (GPS) graduates at the university-wide Graduate Commencement Ceremony on May 21, 2023.
At the Graduate Professional Studies Commencement Reception, Vice President of the Rabb School, Dr. Lynne Rosansky, addressed the graduates.
Rosansky highlighted that many of this year's graduates began earning their degrees at the height of the COVID-19 pandemic. "You are to be commended on your ability to see beyond the day-to-day challenges to the possibilities in front of you by taking on a course of graduate study," she said.
She also recognized this year's Student Marshal, Lauren Fox, MS '23, and Rabb School Award for Outstanding Teaching Recipient, faculty member Meredith Fortney.
The student and faculty award winners both expressed gratitude for how Brandeis GPS allowed them to accomplish long-term goals – Fortney has been able to teach as a member of the faculty at Brandeis GPS, and Fox graduated with her master's in Digital Marketing and Design.
Both Fortney and Fox shared lessons they learned from obstacles that they had to overcome. Whether it was experiencing imposter syndrome or learning to bounce back from rejection, they challenged themselves to persevere in the face of adversity, and eventually, they both found themselves at Brandeis.
As an instructor for the MS in Digital Marketing and Design, Fortney uses her experiences to influence her teaching. "I understand the nuanced experiences each student is coming to my courses with and I want to meet them where they are," she explained. "Marketing, and teaching for that matter, isn't a one size fits all solution; the magic is in the details."
Rosanksy noted that the Rabb School Award for Outstanding Teaching "goes to an instructor who regularly incorporates active and engaging learning strategies in his or her courses, shows the dedication and ability to deliver meaningful subject matter to every class member, and demonstrates passion and enthusiasm for teaching and learning."
Fortney has been nominated to receive the Award for Outstanding Teaching twice in her time at Brandeis. She attributes much of her success in her career to her passion for learning, and encouraged graduates to "lean into your curiosity."
Student Marshal Lauren Fox was recognized as an involved student who is motivated to succeed and give back to her community. She shared a message of strength and optimism with her fellow graduates. "My hope for every graduate is for you to remember the support system you have here in Waltham and abroad when the job market throws curveballs, or imposter syndrome rears its ugly head. Remember how dedicated you were to finishing an advanced degree."
In closing, Rosansky praised the graduates for their hard work. "Your academic achievements are made even more noteworthy because they were made in the midst of 'real life.' I want you to know that the entire University community has great respect for what you have accomplished and how you have done it."
Diplomas were awarded in each program as follows:
MS in Bioinformatics (7 graduates)
MS in Digital Innovation for FinTech (2 graduates)
MS in Digital Marketing and Design (19 graduates)
MS in Health Informatics (6 graduates)
MS in Information Security Leadership (4 graduates)
MS in Learning Experience Design (7 graduates)
MS in Project & Program Management (10 graduates)
MS in Robotic Software Engineering (6 graduates)
MS in Software Engineering (6 graduates)
MS in Strategic Analytics (11 graduates)
MS in Technology Management (4 graduates)
MS in User-Centered Design (32 graduates)
The ceremony can be
viewed online
. Congratulations to our graduates!