Upcoming Events
Unity Week Against the War 
March 8-12, 2022
March 8th: You can stop by the table for International Women's Day to learn about the holiday and to celebrate women in your life. You can also participate in a fundraiser to support Ukrainian refugees by buying a sunflower hair pin. Later in the day, there will be a lesson on the Russian alphabet with the goal to teach someone who doesn't know Cyrillic letters how to read and write anti-war posters. Please bring your non-Cyrillic-writing friends! Russian and Ukrainian candy will be offered.

March 9th: The first event is the ECS Chocolate Cake Lecture on Tolstoy's "War and Peace." Although already planned in advance of current events, it will be relevant to the ongoing situation.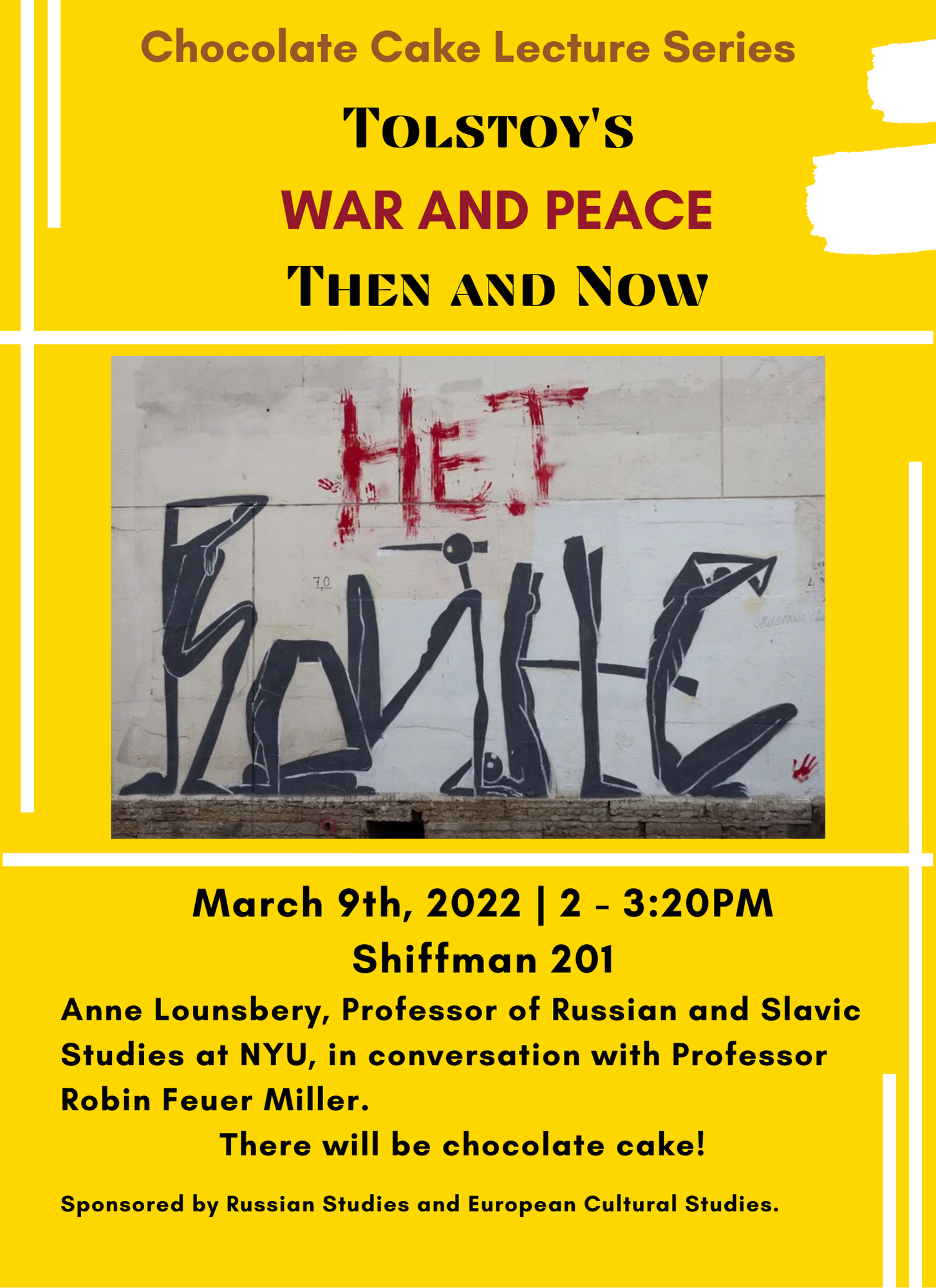 Later in the day, you can join us to make your own Cheburashka. Cheburashka is a symbol of friendship and brotherly love. You will have an opportunity to make your own Cheburashka by felting (a simple craft that is accessible to anyone). You can also make hearts or sunflowers using the same process. We have yellow and blue (colors of the Ukrainian flag) for hearts, flowers, and other objects, in addition to brown felt for Cheburashka. If you would like to donate your Cheburashka and/or hearts & flowers to the fundraiser, we'd be very grateful, but you can also keep them for yourselves. May these Cheburashkas bring you peace and comfort!
March 10th: This is an opportunity to learn about the western perspective on the Euro-Maidan revolution of 2014 which set in motion a chain of events that led to the war in eastern Ukraine and the annexation of Crimea. After watching a documentary "Winter on Fire" (98 minutes), you will have an opportunity to ask questions. Professors Steven Wilson (Politics) and Irina Dubinina (Russian Studies) will be contributing to the conversation. Russian and Ukrainian candy will be offered.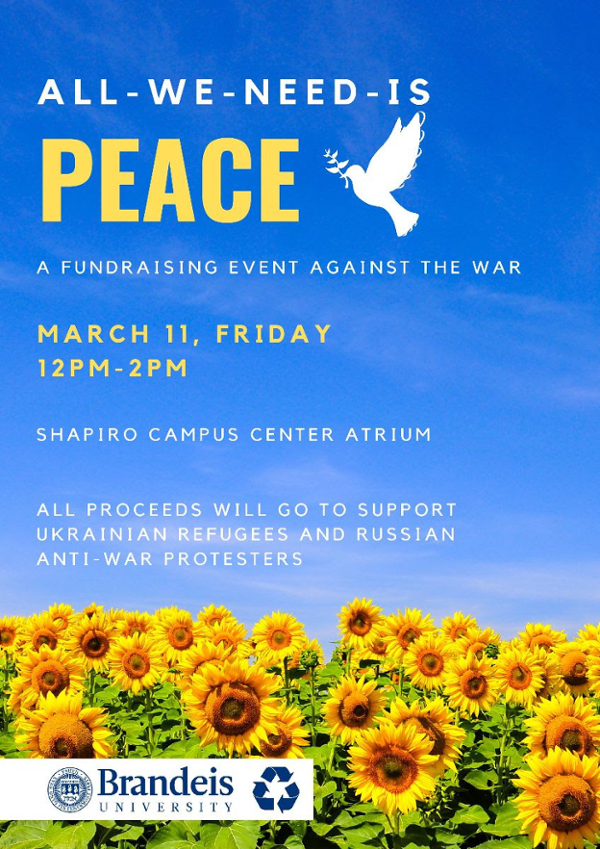 March 11th: Our second fundraiser with home-made cakes, bliny, and other Ukrainian/Russian dishes. Please stop by and bring your friends to help raise more money for the cause! 
March 12th: Borsch is a staple for Ukrainians and Russians alike; it
 is also prominently featured in Polish and Eastern European Jewish cuisines. You will have an opportunity to cook this hearty soup (both meat and vegetarian options) on your own.
Spring 2022 Russian Tea Schedule