Undergraduate Departmental Representatives
The Undergraduate departmental representatives serve as a resource and representative for fellow majors and minors and potential majors and minors, and brings student concerns and/or ideas to the program faculty. They also provide feedback to the program chair, undergraduate advising head, and faculty regarding scheduling problems, course offerings, etc. and help organize events for majors, minors and other interested students.
2020-21 UDRs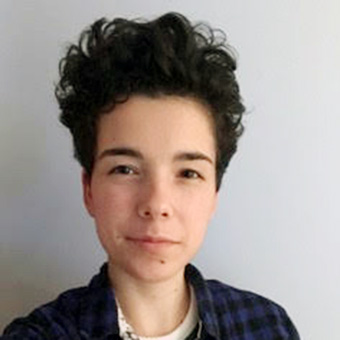 Alyssa Rider
Undergraduate Departmental Representative
Alyssa is a junior from New York, double majoring in Russian studies and international and global studies, with a minor in computer science. On campus, she is a member of the Russian Club's e-board and an editor for the literary magazine Laurel Moon. She enjoys reading, writing and attempting to decide which languages she would most like to learn (suggestions are welcome!). She is hoping to study abroad in spring 2021 in either Russia or Ireland, and she looks forward to speaking with anyone who is interested in Russian studies.
Sabina Simkova
Undergraduate Departmental Representative
Sabina is a junior from a little country in Central Europe - Slovakia. She is majoring in IGS and double minoring in Russian and Education Studies. Sabina loves traveling, hiking, and reading. During her free time, she also listens to podcasts so in case you have any recommendations send them her way! Russian Studies became her way of reconnecting with Slavic culture while in the USA and she couldn't be happier in the department.