Post-Doctoral Fellows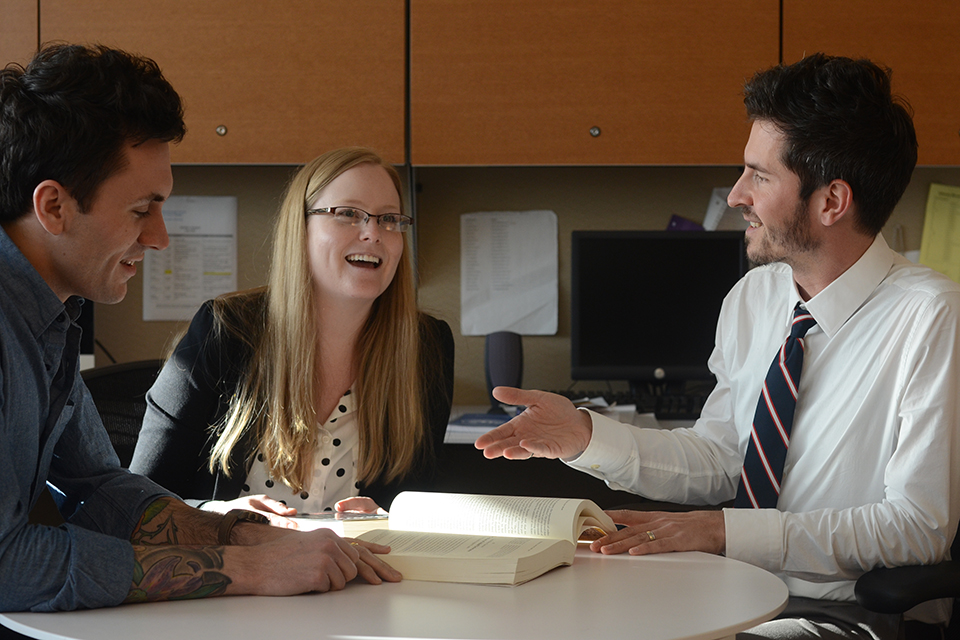 During its first decade, the Schusterman Center provided support for post-doctoral fellows to complete their research and teach Israel Studies courses in a variety of disciplines. The fellows presented their research at the Scholars Seminar and became part of the vibrant academic community of Israel Studies scholars at Brandeis. Read about our former post-doctoral fellows below.
Please note that as of fall 2018, we have suspended our paid post-doctoral fellowships indefinitely. We continue to host Visiting Scholars. 

Shula Mola 2021-23
Near Eastern & Judaic Studies Department
Dr. Shula Mola was named one of Israel's 50 most influential women in 2022 by Israel's leading economic newspaper, Globes. She received her doctorate from Ben-Gurion University of the Negev, with a dissertation focusing on the impact of technology on activist immigrants. Dr. Mola uses the power of academics to advance social justice. Mola's research interests include social stratification, oppression and structural racism. Dr. Mola continues to work in the field, using her practical experience to examine the impact of unconscious bias on marginalized populations. Her current focus is on the preservation of the Ethiopian-Israeli community's history and heritage in a quest to gain recognition of its contribution to Israeli society. She is a scholar in residence at the Hadassah-Brandeis Institute for the 2022-23 academic year.
Dr. Mola's frequent presence on social, printed, and digital media, in movies, and on television gives voice to challenges facing the Ethiopian-Israeli community and their connection to injustice in Israeli society.Mola has been a leader of the Association for Ethiopian Jews (AEJ) for over 20 years, rising to the positions of executive director and eventually chair. Dr. Mola received her BA and MA in education from Hebrew University; is a graduate of the Mandel School for Educational Leadership; and holds principal and teacher certificates. She continues to teach and develop curriculum at the Center for Educational Technology and the Avney Rosha School Leadership Institute.
Dr. Mola is a founding member and key activist of Mothers on Guard, a group of mothers who protest police brutality against youth of Ethiopian origin. She also serves on the boards and councils of the Ministry of Justice's National Anti-Racism Coordinator's Office, the New Israel Fund, Gesher Multicultural Film Fund and Jerusalem Culture Unlimited.
Walker Robins 2017-18
Near Eastern & Judaic Studies Department
Walker Robins completed his PhD in history at the University of Oklahoma, where he also served as a lecturer with the History Department and the Schusterman Center for Judaic and Israel Studies. His research focuses broadly on Jewish-Christian relations, with specific focus on Christian engagement with Zionism and the State of Israel. Recent essays have appeared in the Journal of Southern Religion and Journal of Church and State.
Walker's dissertation, "Between Dixie and Zion: Southern Baptists' Palestine Questions," explores the roots of evangelical Christian Zionism through an examination of Southern Baptist encounters with the land, the people and the politics of Palestine in the decades leading up to the establishment of Israel. Walker will spend his fellowship year revising it into a book manuscript and beginning research on a second project on liberal Protestant anti-Zionism. He will also teach two courses at Brandeis: Jerusalem: Holy and Contested and Christians and Israel, which he first designed at the Summer Institute for Israel Studies.
Liron Shani 2016-17
Anthropology Department
Liron Shani is a cultural anthropologist with research on different conceptions of nature, environmental campaigns and the relationship between human and non-human. His research explores the connections between environmental and spatial transformations, modern agriculture, and the politics of identity and belonging. In his work on agriculture and communities, he examines how transnational regions emerge out of the interactions between transnational economic and agricultural practices and networks on the one hand, and official political and national relations on the other.
His current book project is "Social Life of Peppers: An Anthropological Perspective on the Role of Agriculture in Contemporary Israeli Society." Through ethnographic research, this study traces the entire life cycle of the pepper: from seed development, planting and growing, through the sales and shipment processes and to the individual consumer. The research provides a new perspective on Israeli agriculture today in the context of broad transnational networks. Shani teaches courses on Israeli society and the anthropology of environment.
Liora Norwich 2014-16
Politics Department
Liora completed her PhD in political science at the Hebrew University of Jerusalem. Her principle teaching and research fields include comparative ethnic conflict, political mobilization, Israeli politics, contentious politics and social movement studies. Her dissertation explored strategies of political mobilization employed by ethno-nationalist minorities in deeply divided societies, building a paired comparison of the cases of the Arab minority in Israel and the Francophone Quebecois in Canada.
Previously, she has worked extensively in a range of NGOs in the Israeli third sector, and has developed and taught courses at Concordia University in Montreal (during her term as a postdoctoral fellow in the Azrieli Institute of Israel Studies), the Hebrew University of Jerusalem, the Global Community Development Studies program (at Hebrew University), and the Herzliya Interdisciplinary Center. Her post-doctoral research examines ethnic mobilization by focusing on the processes through which minorities embrace legal mobilization and constitutional dialogue as salient strategies in their political campaigns. Adopting a comparative perspective, this research explores the case of Arab minority mobilization in Israel, juxtaposing it to the case of the Francophone Quebecois and the Catholic minority in Northern Ireland.
At Brandeis, she teaches two courses, Israeli Politics in Comparative Perspective in the fall and Social and Political Movements in Israel in the spring.
Shay Rabineau 2013-14
NEJS Department
Shay Rabineau was the Israel Institute post-doctoral fellow at the Schusterman Center in 2013-14, having recently earned his doctorate in the Department of Near Eastern and Juda" traces the development of the Labor Zionist culture of scouting and exploring Palestine during the late Ottoman and British Mandate periods, and examines the project of transforming the country's unmarked paths into a modern system of hiking trails after the establishment of the State of Israel. His work is the first to examine Israel's 10,000-kilometer network of trails — one of the most highly developed trail systems in the world, and the only network of its kind in the Middle East — as a space upon which Israelis articulate their relationship with the Land of Israel. Before attending Brandeis, Shay was a National Merit Scholar at the University of Oklahoma.
While earning his doctorate, he was a Schusterman Fellow in Israel Studies, an AICE-Schusterman Graduate Student Israel Scholar and the recipient of a Mellon Dissertation Research Grant. Shay has spent the fall semester turning his dissertation into a book manuscript, and will spend the spring semester teaching two courses at Brandeis. One is a course he designed, entitled "Walking the Land: Hiking and Religious Pilgrimage in Israel/Palestine/the Holy Land." Tthe other is "History of the State of Israel," which he taught alongside Professor Ilan Troen.
Emily McKee 2012-13
Anthropology Department
Emily McKee was a post-doctoral fellow at the Schusterman Center for 2012-13. She completed her doctoral degree in anthropology at the University of Michigan. Her research on land conflict and socio-environmental movements in Israel explores the drawing and policing of group boundaries, experiences of agriculture and urbanization, and environmental sustainability activism. Her dissertation examines how differently situated residents of the Negev/Naqab region of Israel claim land through deeds and words. Jewish and Bedouin Arab citizens and governmental bodies vie over access to land for farming and homes and over the status of unrecognized Bedouin villages. To understand the vehemence of these struggles and place them within wider regional conflicts, she investigates environmental discourses and practices from a political dwelling perspective.
She came to Brandeis from Yale University, Department of Anthropology and Council on Middle East Studies, where she served as a post doctoral associate. At Brandeis, she taught a course entitled "Peoples and Societies of the Middle East."
Sara Yael Hirschhorn
2012-13
Sara Hirschhorn was a post-doctoral fellow at the Schusterman Center in 2012-13. She earned her doctorate in history (Middle East) at the University of Chicago, where she wrote her dissertation "City on a Hilltop: The Participation of Jewish-American Immigrants Within the Israeli Settler Movement, 1967-87" Sara has been a University of Chicago Century fellow (2006-12) and a Bessie Pierce Prize preceptor (2010-12) and won the University of Chicago Kunstadter and Janco Research-Travel awards (summers 2010 and 2011). She was also an AICE-Schusterman Graduate Student Israel scholar (2008-12), and was a recipient of the Fulbright-Hays Doctoral Dissertation Research Abroad (DDRA) fellowship (2008-09).
Apart from her studies, she has served as a research assistant for Chief U.S. Negotiator Ambassador Dennis Ross and several faculty members at Yale and the University of Chicago, and continues to be involved in academic teaching and public education related to Israel and the Middle East.
Michal Ben-Josef Hirsch 2009-12
Politics Department and Heller School
Michal Ben-Josef Hirsch was a post-doctoral fellow at the Schusterman Center of Israel Studies for 2009-12. She is also an associate at the International Security Program, Belfer Center for Science and International Affairs, Harvard University. Michal holds a PhD in political science from the Massachusetts Institute of Technology (MIT) and a BA (magna cum laude) in political science from Tel Aviv University.
Her dissertation, "And the Truth Shall Make You Free: The International Norm of Truth-Seeking," develops a theory for the emergence and spreading of international norms in order to explain the worldwide prevalence of truth and reconciliation commissions.
Michal is currently working on two research projects. In her first project, she evaluates the scope and political implications of the ideational and political alliance between the American Christian Right and the State of Israel. Her second project builds on her dissertation and evaluates the feasibility of introducing symbolic reparations into the negotiations over the Palestinian refugee issue. At Brandeis, Michal taught courses on transitional justice and the Israel-Palestinian conflict. She has also taught courses on the U.S.-Israel relationship and nuclear proliferation in the Middle East.
Yuval Jobani 2010-11
Department of Near Eastern and Judaic Studies
Yuval Jobani came to Brandeis from the Institute for Advanced Study, Princeton, where he was a Fulbright Postdoctoral Fellow under the supervision of Professor Michael Walzer. Jobani received his PhD (summa cum laude) from Tel-Aviv University in Philosophy.
His recent publications include "Three Basic Models of Secular Jewish Culture," Israel Studies 13.3 (2008); "The Political Theology of the Ancient Hebrew State According to Spinoza," Zmanim: A Historical Quarterly 103 (2008) [Hebrew]. Forthcoming, "Emendation of Religion: On the Status of Contradiction in the Concept of God" and "On scholars and soldiers," The Jewish Political Tradition (Vol.3), Michael Walzer, Menachem Lorberbaum and Noam Zohar (eds.) Yale University Press. At Brandeis, Yuval taught courses on Jewish secularism and Jewish political thought.
Mordechai (Motti) Inbari 2007-09
Department of Near Eastern and Judaic Studies
The Schusterman Center's first post-doctoral fellow, Mordechai (Motti) Inbari, focuses his research on Jewish fundamentalism in Israel. His book, "Jewish Fundamentalism and the Temple Mount: Who Will Build the Third Temple?" has been published in English (SUNY Press, 2009. [H: 2008, Magnes Press]). He earned his PhD at the Hebrew University of Jerusalem, and wrote his dissertation on "King, Sanhedrin and Temple: Contemporary Movements Seeking to Establish a 'Torah State' and Rebuild the Third Temple 1984-2004." Befpre his fellowship at Brandeis, Inbari served as the Schusterman Visiting Assistant Professor for Israel Studies at the University of Florida.