Undergraduate Eizenstat Israel Travel Grant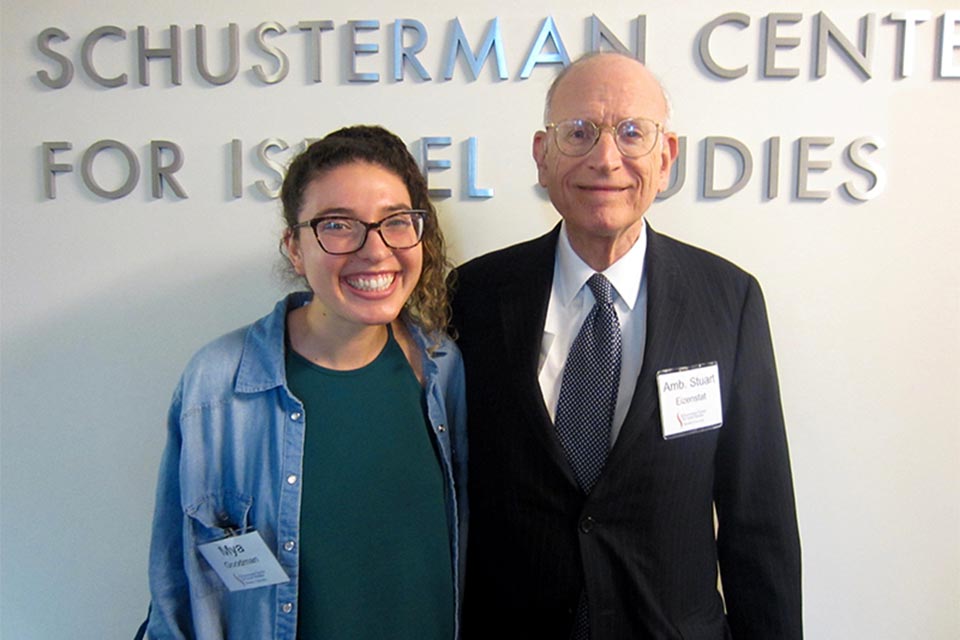 The Frances Taylor Eizenstat '65 Undergraduate Israel Travel Grants are competitive grants of $2,500 each, awarded to undergraduates from any Brandeis department pursuing academic or career interests in Israel.
The program was established in 2013 in memory of Frances Taylor Eizenstat '65, a Brandeis alumna who first visited Israel through the Brandeis Hiatt program in 1963.
This wide-reaching grant covers academic pursuits in science and business, as well as social sciences, humanities and arts. It was created to provide impetus for undergraduates to travel to Israel to learn Hebrew, intern in social justice projects, NGOs, Israeli companies and laboratories, participate in research projects from archaeology to contemporary issues, engage in professional training, or join academic programs such as Brandeis study abroad.