Visiting Scholars
Visiting Scholars receive non-paid appointments at the Schusterman Center while working on their own research related to the study of the modern State of Israel. Scholars become part of our Israel Studies community and are invited to lectures and events at the Center, and at Brandeis University in general. Visiting Scholars may also receive up to $2,500 reimbursement for travel and/or moving expenses. (Payment receipts required.) Scholars must usually be in residence for at least one semester.                                        
Visiting Scholars are also given desk space with a computer at the Schusterman Center, library access, parking and visa support. Scholars must make their own housing arrangements and are responsible for paying for their own living costs (housing, food, transportation, etc.), as well as medical insurance.
If you are interested in becoming a Visiting Scholar at the Schusterman Center for Israel Studies, please complete this online form. We will look forward to getting to know you!
2022-2023
Talia Diskin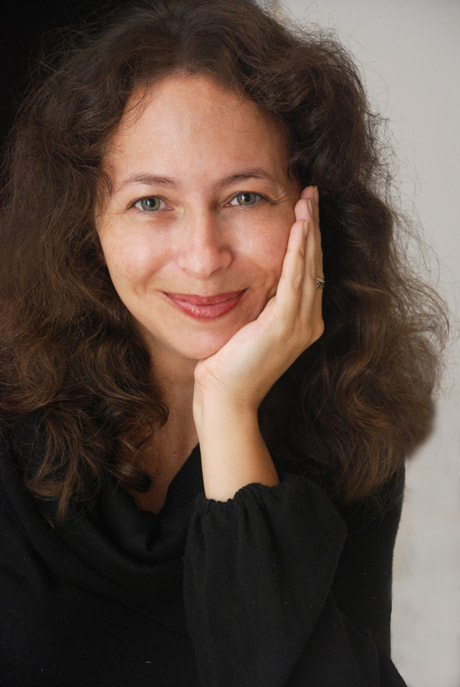 Dr. Talia Diskin
is a post-doctoral fellow at the Minerva Center for the Rule of Law Under Extreme Conditions at the University of Haifa. Sh
e is spending the fall semester as a visiting scholar at the 
Schusterman Center
. Dr. Diskin
 holds a bachelor's degree in psychology and communication, a   bachelor of law degree (LL.B) and a master's degree in culture research from Tel Aviv University. During her studies, Talia was granted several scholarships and awards, most recently, the Ben Halpern award from the Association for Israel Studies for best doctoral dissertation for her study, "A Law of Our Own: Legal and Moral Values in Children and Youth Periodicals in the State of Israel, 1948-1958," supervised by Prof. Assaf Likhovski. Between 2018-2021 she was a post-doctoral fellow at The Ben-Gurion Institute
for the Study of Israel and Zionism
.
Jonathan Ghariani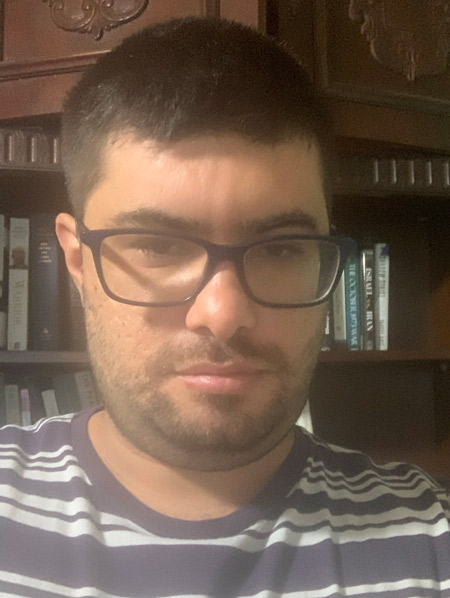 Dr. Jonathan Ghariani recently completed his doctorate at the University College London, in the Hebrew and Jewish studies department under the supervision of Prof. Neill Lochery. His thesis focuses on the diplomatic history of the Arab Israeli final status negotiations.Most recently he was a visiting scholar in the Azrieli Institute of Israeli Studies at Concordia University in Montreal, under the supervision of Prof Csaba Nikolenyi. Dr. Ghariani's research focuses on the diplomatic history of Israel's relations with Morocco and Oman. He holds a master's degree in Security and Diplomacy at Tel Aviv University and a bachelor's degree in Government Diplomacy and Strategy from IDC Herzliya. He completed internships at the Institute for National Security Studies (INSS) and at the Israeli Institute for Regional Foreign Policies.
Matt Silver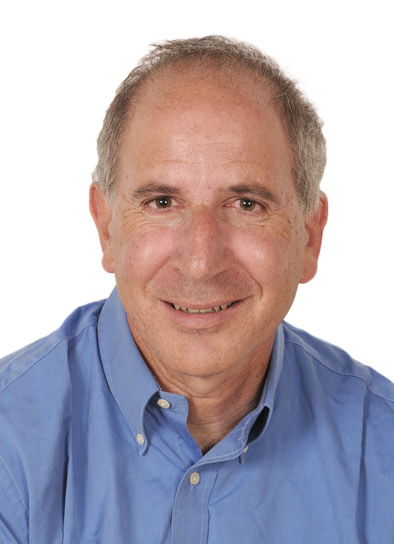 Dr. M. M. Silver
is Professor of Modern Jewish History at the Max Stern Yezreel Valley College. 
His research and writing covers topics in Zionism and American Jewish History; and his publications, in Hebrew and English, include studies on Leon Uris and Exodus, Louis Marshall, and, recently, a multi-volume history of the Galilee region. Born in the US, he completed his graduate studies at the Hebrew University of Jerusalem. During sabbatical years, he has taught and been a research fellow at Oxford University, the Ohio State University (as a Schusterman fellow), and other universities in North America and Europe. He lives in Safed.
2021-2022
Ari Ackerman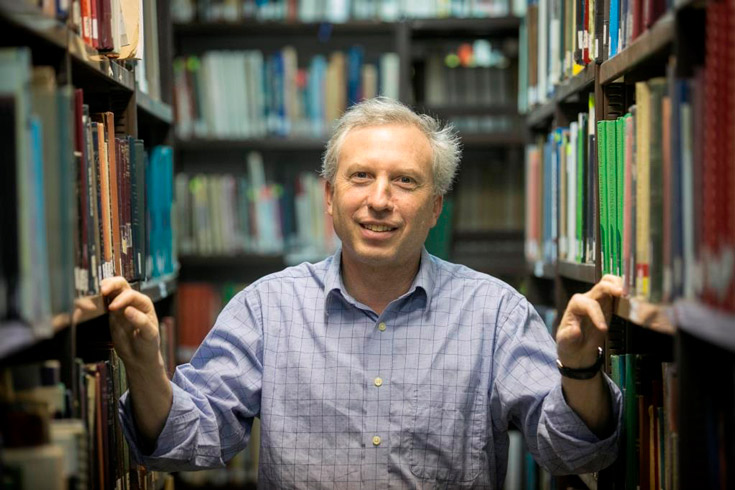 Dr. Ari Ackerman 
is a senior lecturer in Jewish philosophy and education at Schechter Institute in Jerusalem and the incumbent Golinkin Chair in TALI Jewish Education. He also serves as the academic advisor to the TALI Educational Fund. He received his doctorate in Jewish thought from Hebrew University and published a critical edition of the sermons of Zerahia Halevi Saledin (Beer Sheva University Press, 2013). His book on the philosophy of Hasdai Crescas is forthcoming from Brill Press.
2019-2020
Rachel Weissbrod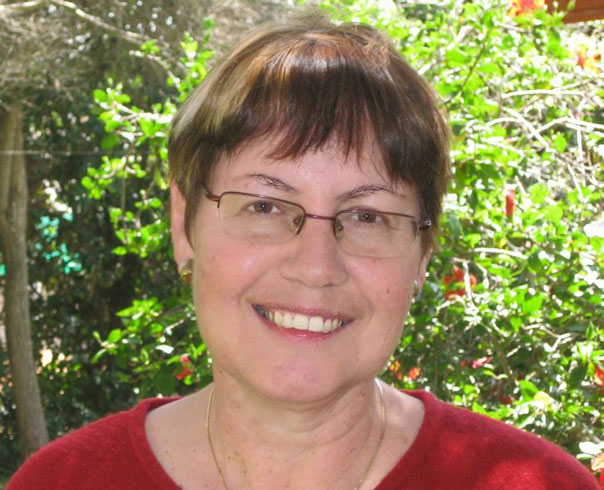 Dr. Rachel Weissbrods is an associate professor at the Department of Translation and Interpreting Studies, Bar-Ilan University, where she just finished her service as department chair since 2012. Her research interests include: theory of translation, literary translation into Hebrew, coping with racism and anti-Semitism in Hebrew literary translation, translation for the electronic media (subtitles, dubbing), intersemiotic translation (transfer, adaptation), and the translation of multimodal texts. Her most recent book, Translating the Visual: A Multimodal Perspective, was written in collaboration with Dr. Ayelet Kohn and published by Routledge in 2019.  
Jehad Abusalim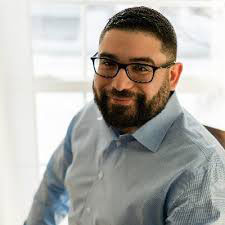 Jehad Abusalim is a PhD candidate at the History and Hebrew and Judaic Studies joint program at New York University. He studies Arab intellectual writings on Zionism from the first half of the twentieth century. In his work, Mr. Abusalim examines the various ways Arab intellectuals perceived and engaged with the Zionist idea and project. He also studies the social and political history of the Gaza Strip, focusing on the impact of the 
Nakba
on life in Palestine's Gaza district and 1950s political life in the Gaza Strip. He earned his bachelor's degree in business administration and Hebrew from Al-Azhar University in Gaza. Mr. Abusalim has been published in +972 Magazine, Al-Jazeera English, Palestine Square, Journal for Palestine Studies and Vox, and contributed to the anthology 
Gaza as Metaphor
with a chapter entitled "From Fence to Fence: Retelling Gaza's Story."
2017-2018
Shlomit Aharoni Lir
Dr. Shlomit Lir is a gender and new media researcher. She explores the opportunity for strengthening the democratic character of public discourse in Israel. Her PhD, from Bar Ilan University, is titled "Gendering Digital Identity: The Establishment of Voice Among Female Activists in New Media Platforms," is based on research on the processes of women's entrance into the digital sphere. She has led a number of feminist social activism projects.
Tali Tadmor-Shimony
Dr. Tali Tadmor -Shimony is a senior lecturer of history of education at the Ben-Gurion Research Institute, Ben-Gurion University of the Negev. She is a coeditor of  Dor Ledor– Studies in the History of Jewish Education in Israel and the Diaspora. Her main interests include issues of transfer of educational ideas from the western world to Hebrew education, gender and the Hebrew education, teachers' identity and curriculum history.  She is the author of National Education and Formation of State (2010, second ed. 2011) [ in Hebrew]. Her latest book, with Nirit Raichel, is Transcultural Interactions in the School Yard – Hebrew Education in the Agricultural Villages of the Baron and JCA from the 1880s until 1914 , In press [Hebrew]. She has published in Journal of Women's History, Paedagogica Historica International Journal of History of Education, History of education, Oral History Forum, Jewish History, Journal of Modern Jewish Studies, and Israel Studies, among other publications.
2016-2017
Sharon Shalom, Bar-Ilan University / Tel Aviv University
Rabbi Dr. Sharon Zaude Shalom is a Visiting Scholar at the Schusterman Center for Israel Studies. Born Zaude Tesfay in an Ethiopian village, Shalom emigrated to Israel as an eight year-old in a rescue mission by the Mossad and the Jewish Agency, following two years in the Tawa refugee camp in Sudan. As a young Ethiopian immigrant in Israel, he struggled with questions of identity and his place in Israeli society. Those questions have influenced his scholarship and teaching. Today, Shalom holds a doctorate in Jewish philosophy from Bar-Ilan University, where he teaches the courses, "Culture, Halakhah, and Tradition in the Ethiopian Community" and "Tolerance and Pluralism in Jewish Sources." He is also a lecturer at Tel Aviv University in the African Studies Department, where he teaches "Ethiopian Jewry: From Ghetto to Segregation." In addition to his academic positions, Shalom also serves as rabbi of Kedoshei Yisrael, a community in Kiryat Gat established by Holocaust survivors. Full story
2015-2016
Yitzhak Kadman, Hebrew University of Jerusalem
Dr. Yitzhak Kadman is considered Israel's foremost expert on the subject of children's rights. Having founded and served as the Executive Director of the National Council for the Child for 30 years, he has worked tirelessly to advance the rights and well­ being of at risk children in Israel. Dr. Kadman completed a BA in Social Work and an MA in Mass Communication at the Hebrew University and earned a PhD from the Heller School for Social Policy and Management at Brandeis University. He served as a lecturer at the Hebrew University's Paul Baerwald School of Social Work and Social Welfare and headed its program for extended study. Amongst other awards, in 2016 President Reuven Rivlin, awarded Dr. Kadman the President's Prize for Encouragement, Initiative, and Social Responsibility. Dr. Kadman is former president of the Israeli Association of Social Workers. He has served as an advisor to the Knesset Special Committee on Child Abuse and served as the Head of the Israeli delegation to the UN Assembly on Children's Rights.
Joseph Constance, Saint Anselm College and Granite State College of New Hampshire
Dr. Constance is the former Librarian of Saint Anselm College and adjunct professor in the Department of Politics. He is also a lecturer at Granite State College of New Hampshire serving adult learners. He holds a PhD in Political Science from Boston University where he conducted research into the American debates on ballistic missile defense from the late sixties to 2005. The majority of his research has been on the subject of American missile defense, with a recent emphasis on U.S.-Israeli cooperation on theatre missile systems. He has also written on the subject of Christian-Jewish relations in the aftermath of 1948 and on the career of Congressman Robert F. Drinan, S.J. of Massachusetts. Most recently, he has written an article on the Cold War and entertainment television entitled; The Cold War in Paradise: Hawaii Five-O, Wo Fat and the Chinese Threat to America, to be published in a collection with other essays by Cambridge Scholars this year. While at the Schusterman Center he will be conducting further research into the subject of U.S.-Israeli missile defense efforts with the aim pf publishing several articles on the subject. He will also continue his research into the subject of Catholic-Jewish relations in the 1970s.
André Levy, Ben-Gurion University of the Negev
Dr. Levy is senior lecturer in the department of Sociology and Anthropology at Ben-Gurion University of the Negev. He obtained his PhD in Anthropology from the Hebrew University of Jerusalem in 1996, conducting his doctoral research on the dwindling of the Jewish community in contemporary Casablanca. The bulk of his writing stemming from this anthropological fieldwork focuses on Jewish-Muslim relationships in Morocco and on homeland-diaspora relations. Jewish-Muslim relationships are examined within the ontological and epistemological framework of diaspora. Homeland-diaspora relations are critically examined through the day to day life experiences of the tiny Jewish minority in Morocco vis-à-vis Israel as a presumed symbolic center. Dr. Levy also publishes articles on roots travel to Morocco, and is interested in the theoretical issues of pilgrimages, identity politics, ethnicity, nation-states, and diasporas. With Alex Weingrod, he is editor of On Homelands and Diasporas: Holy Lands and Other Places, Stanford University Press. He is most recently the author of Return to Casablanca: Jews, Muslims, and an Israeli Anthropologist, University of Chicago Press. At our Scholars Seminar in Israel Studies he presented his work on "Happy Mimouna: The Construction of Ethnic Frivolousness in Israel."
David Rier, Bar-Ilan University
Dr. Rier is senior lecturer in the Department of Sociology & Anthropology at Bar-Ilan University. His primary fields are medical sociology, sociology of science, and public health. His current research involves:  the experience of patients in Intensive Care Units (ICUs); the ethics of allocation of scarce medical resources in Israeli ICUs, military medicine, and organ transplants; influences on Israeli tobacco-control policy; and illness narratives. Among his past studies are women's health in the Israeli haredi community, and Internet support groups for HIV/AIDS. While at Brandeis, he will be collaborating with Prof. Wendy Cadge of the Brandeis Sociology Department (and Dr. Michal Pagis of Bar-Ilan) on a study of the development of lay pastoral services in Israel. Rier is adjunct faculty at the Braun Hebrew University - Hadassah School of Public Health and Community Medicine. His honors include the Eliot Freidson Outstanding Publication prize of the Medical Sociology section of the American Sociological Association. He was educated (undergraduate and graduate) at Columbia University.
Randall Geller PhD'11, Brandeis University
Dr. Geller is a graduate of Brandeis University's NEJS department, earning a PhD in Israel Studies and Middle Eastern history in 2011. Randall has taught at the University of Texas, Monash University and the University of Toronto, has submitted a book for publication based on his doctoral work, and has published articles on state-minority relations in post-independence Israel and is currently writing others. His doctoral thesis, "Non-Jewish Minorities and the Question of Military Service in the Israel Defense Forces, 1948-1958," won the Glatzer Award for most outstanding dissertation in the NEJS Department in 2011, and he has also won several teaching awards. Randall is beginning his second full-length work this year. He has been assistant editor of The Levantine Review since 2011, and is thrilled to be returning to his alma mater and former home in the Schusterman Center for Israel Studies.
2014-2015
Guangmeng Chen, Sichuan International Studies University
Dr. Chen is currently an associate professor at the School of International Relations in Sichuan International Studies University (SISU). He got his PhD from the Department of History, Nanjing University in 2010, and then he entered SISU as a lecturer in International Relations. From Oct. 2012 through Jan. 2013, Dr. Chen was a visiting scholar in the Faculty of Humanities, Bar-Ilan University. Since 2013, he is director of the Center for Israel Studies at SISU. He has published articles on Israeli Think Tanks and Their Role in Israel's Foreign Policy. His main teaching and research fields include International Relations History, Israeli Think Tanks, Sino-Israel Relations and related topics. 
Hetian Duan, Chinese Academy of Social Sciences
Ms. Duan received her Masters degree from the Institute of Jewish Studies, School of History and Culture, Henan University in 2013. She attended an educational seminar at the International School of Holocaust Studies at Yad Vashem in Jerusalem in 2011. In 2011-2012 she was a visiting scholar in the Faculty of Humanities, Bar-Ilan University. Since 2013, she is a doctoral student at the Institute of World Religions, Chinese Academy of Social Sciences. She has published articles on Alexander II's Policies for Jews, on William C. White's life in Kaifeng China and about the transformation of the Kibbutz in the 1980s. Her research interests extend to Judaism in modern Israel and America, the history of Chinese Jews and related topics.
Yang Yang, Shanghai International Studies University
Dr. Yang is an associate professor at Shanghai International Studies University (SHISU). He serves as Director of the Hebrew Program & Israel Studies Center as well as Associate Dean of the College of Asian and African Studies. He helped create the university's Hebrew Program in 2008. He designs the curriculum of the Hebrew Program and teaches basic Hebrew, advanced Hebrew, Jewish History and Culture, Politics and Diplomacy in the Middle East, and more. Previously, Dr. Yang worked as a research fellow in the Middle East Studies Institute of Sichuan International Studies University (SISU). He participated in research programs such as "The Relations between Israel and US", "Research on the Social Functions of the Mosques in the Middle East", "Middle East Think Tanks", and "Non-proliferation Mechanism in the Middle East". Yang Yang earned his Hebrew language and literature degree at Peking University, China. He got his MA degree and PhD in International Relations in the Middle East Institute at Shanghai International Studies University. In the 2002-2003 academic year, Dr. Yang Yang was a visiting scholar in the Department of Political Sciences, Tel Aviv University. He is an alumni of the Summer Institute for Israel Studies at Brandeis University from 2011.
2013-2014
Akhmad Sahal, University of Pennsylvania
Sahal is working on a dissertation which examines the political thinking of Isaac Herzog (1888-1959), the first Ashkenazic Chief Rabbi of the newly established State of Israel, and Shaykh Rashid Rida (1865-1935), the Syrian-Egyptian Muslim reformist and founder of the journal Al Manar. Both figures grappled with the questions about how a modern state could be guided by religious law: Herzog articulated a vision for a Torah-based constitution, while Rida called for a renewal of the Islamic caliphate with the collapse of the Ottoman Empire. An academic position awaits Sahal at the Syarif Hidayatullah Islamic State University Jakarta upon completion of his doctoral degree at UPenn. He will be designing a program for Israel/Jewish Studies within that university's Center for Middle East Studies.
asahal@brandeis.edu
2012-2013
Bo Zhang, Chinese Academy of Social Sciences
Since 2001, Dr Zhang has been a researcher at the Institute of West Asian and African Studies, Chinese Academy of Social Sciences. In 2011, He got his PhD from the Institute of Jewish Studies, Department of Philosophy and Religious Studies, Nanjing University. In the year 2003-2004, he was a visiting scholar at the Moshe Dayan Center for Middle Eastern and African Studies, Tel Aviv University. Dr Zhang has published articles on topics such as Israel's relations with Turkey, Egypt, and Iran; Turkey's relations with Iraq, and the U.S; and the status of the Jews in the Ottoman Empire. He is also interested in Israel's relations with Arab countries, Sudan's foreign relations, and related topics.
Fany Yuval, Ben-Gurion University of the Negev
Dr. Yuval is a senior lecturer in the Department of Public Policy & Administration at Ben-Gurion University of the Negev. She is currently engaged in several research projects. Among them, the development of tools to measure the performance and efficiency of local government and public sector management. She is also researching public policy, alternative politics and the Israeli welfare state. Issue voting, voting procedures and voters' behavior are likewise among Dr. Yuval's current foci. She has published numerous studies, articles, and book chapters. In 2011 she received the award for best paper published in Hebrew from the Israeli Political Science Association. 
2011
Benyamin Neuberger, Professor of Political Science, The Open University of Israel
Professor Benyamin Neuberger holds BA and MA degrees in Political Science, Economics and African Studies from the Hebrew University of Jerusalem, and a PhD degree in Political Science from Columbia University. He is currently Professor of Political Science at the Open University of Israel. He has taught at Tel Aviv University, the University of Cape Town, University of Pennsylvania and Haverford College. In 2003–05 he was a Senior Associate Member of St. Antony's College at Oxford University. He has published widely on Israeli and African politics, nationalism, ethnicity, democratic theory and religion and state. On the Stability of Israel's Democracy was the topic of Prof. Neuberger's Scholars Seminar.
2010
Aviva Halamish, Department of History, Philosophy and Judaic Studies, The Open University of Israel
Professor Aviva Halamish is the president of the Association for Israel Studies and head of Modern History Studies at the Department of History, Philosophy and Judaic Studies at the Open University of Israel. Her scholarship encompasses the history of Zionism, the State of Israel and the Kibbutz movement, Jewish immigration in the 20th century, and illegal Jewish immigration to Mandate-era Palestine. She is a member Israel's Ministry of Education Committee on History. From August 2005 through February 2006, she was a visiting professor at New York University and has taught at the University of Haifa and Bar Ilan University. She is an editorial board member for Iyunim Bitkumat Israel, and Ben Gurion Institute for the Research of Israel and Zionism Press, among others, and co-editor of Cathedra for the History of Eretz Israel and its Yishuv. In 2008 she won the Hecht Prize of the Herzl Institute for the Research and Study of Zionism for her book Be'merutz Kaful Neged Hazman (A Dual Race Against Time: Zionist Immigration Policy in the 1930s). Prof. Halamish's topic for the Scholars Seminar was Soviet Influence on Israeli Culture in the Early Years.