Doctoral Students
The central mission of the Schusterman Center is to promote exemplary teaching and scholarship in the field of Israel Studies. As such, it supports doctoral students enrolled in Brandeis' Graduate School of Arts & Sciences whose research focuses on the modern State of Israel.
These Schusterman Scholars are part of the intellectual hub of students, faculty and visiting scholars that make up the Center. Biweekly seminars on Israel Studies enrich their academic coursework and prepare them to make significant contributions to the scholarship in the field.
Our Current Schusterman Scholars
Maham Ayaz, NEJS
Maham is a PhD candidate in Near Eastern and Judaic Studies and is writing her dissertation on the legal history of Israel from 1992 to 2013. Her research stems from her interests in comparative citizenship, boundaries of membership in nation-states, and courts as political institutions. In Spring 2021, she taught "Defining Status in the Modern State," an original interdisciplinary course on citizenship, nationalism, indigeneity, and migration. She received her BA in International Studies from the University of Chicago, where she wrote her thesis on citizenship law in Bangladesh. She has previously worked at the Young Center for Immigrant Children's Rights and at the American Bar Foundation.
Yair Bar Zuri, NEJS
Yair Bar Zuri is interested in modern Jewish philosophy and history, in particular the cultural aspects of Zionism. In his doctoral work, he plans to explore the secularization of Jewish culture as a significant element of the Zionist project, through interdisciplinary approaches to secularity in sociology, history and philosophy. His main focus is on the attempt to renew Jewish culture in the Zionist project, by delving deeper into the character of Jewish myth as it is portrayed in the writings of different Zionist scholars.
Shirah Malka Cohen, NEJS

Born in Israel and raised in Japan, Shirah completed her undergraduate studies in liberal arts at Doshisha University in Kyoto, during which she also spent time at Leiden University in the Netherlands and wrote her honour's thesis on the impact of nationalism on the development of Modern Hebrew and Modern Japanese literatures. Her main interest is in the relationship between modernity and literature in the early 20th century, in particular in how writers processed their place in the world. She is especially interested in topics such as alienation and exile, as well as intertextuality and literary subversion. In her graduate studies, she hopes to further delve into these topics, focusing on Hebrew, Japanese, English, and German literatures. 
Robert DeBoard, NEJS
Robert received his MA in History from Baylor University, where he wrote his thesis on British security and counter-insurgency in Mandatory Palestine. He also worked in Baylor's Institute for Oral History on the Texas Liberators Oral History Project. Robert's research interests include military history and foreign policy in the Middle East, particularly Mandatory Palestine and Israel during the Cold War. His research at Brandeis is focused on British security strategy in the first months of the first Arab-Israeli war, from November 1947-May 1948.
Maya Dworsky, Anthropology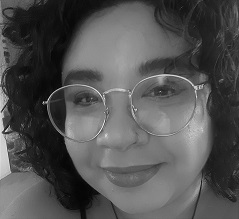 Maya Dworsky-Rocha is from Israel, where she studies childhood, whiteness, and militarism in education. She received her BA in Anthropology from the University of Oregon and an MA in Comparative Humanities from Brandeis University. She is currently a doctoral candidate at Brandeis University's Anthropology Department, and a Fellow at the Schusterman Center for Israel Studies.
Rima Farah, NEJS
Rima Farah is pursuing a doctoral degree in Near Eastern and Judaic Studies at Brandeis University. Her research revolves around the cultural and political history of the modern Middle East and Israel, with an emphasis on the history of minorities, and on their ethnic, national and religious identities. Rima is conducting research for her dissertation on the history of the development of Christian society in Israel, particularly on the conflicting narratives among Christians on their ethnicity and cultural history in an Arab Muslim society and a Jewish state. She holds a BA in French and English  language and literature, and an MA in  Middle Eastern and Islamic Studies from the University of Haifa, the city where she was born and raised, as well as holding an MA in Near Eastern and Judaic Studies from Brandeis University. She teaches Hebrew at Brandeis University and Middlebury College. She is fluent in Hebrew, Arabic, and English, and she has a good knowledge of French.
Eva Gurevich, NEJS

Eva is currently a visiting scholar at the Berkeley Institute for Jewish Law and Israel Studies at UC Berkeley. Working at the intersection of cultural history and political theology, her dissertation examines a group of hegemonic Israeli literary and public figures who converted from 'left' to 'right' wing in the aftermath of the 1967 war, paving the way for the Israeli right wing and the settlement movement as we know it today. Her research interests include Jewish political thought, religious and secular messianism, gender and nationalism, place studies, as well as Israeli and Palestinian visual arts and literature. Eva speaks fluent Hebrew and Russian, has advanced proficiency in Yiddish, and is gaining proficiency in German.
Mika Hackner, Politics

Mika holds an MA in Politics from Brandeis University, an MA from the University of Haifa in Peace and Conflict Management, as well as an honors degree from the University of Cape Town in Justice and Transformation and a BA from the University of Auckland in Politics and History. She specializes in Comparative Politics and her research interests include comparative regime types; democratic transition and consolidation; democratic regime persistence; and militant democracy. Mika's dissertation explores when and why political parties are banned from an institutional perspective– focusing on Israel and Germany.
Iddo Haklai, NEJS
Iddo received his BA in Jewish Thought and Political Science and MA in Political Science (both Magna Cum Laude) from the Hebrew University of Jerusalem and worked for several years at Yad Vashem. His research interests focus on the theological frameworks and concepts developed by thinkers within the religious-Zionist labor movement in British Mandatory Palestine. He is interested in the integration of religious traditionalism, Zionism, modernism and social-democratic ideas by individuals affiliated with the 'Torah VeAvodah' movement in the interwar period and in the implications of that integration to contemporary dilemmas facing the Israeli society.  
Lukas Ruser, NEJS
Lukas Ruser is a first-year doctoral student in the Department of Near Eastern and Judaic Studies. He received both his BA and MA in History at Ludwig Maximilian University in Munich and spent parts of his studies in Israel, at the Interdisciplinary Center Herzliya (IDC) and Tel Aviv University. He is particularly interested in the political, social and institutional histories of German and Polish Jewries, as well as German-Israeli relations. Using freshly declassified German and Israeli archives, he wrote his MA thesis on Israel's perceptions of the 1989 Fall of the Berlin Wall and the subsequent inner-German debates over reunification.
Karen Spira, NEJS
Karen is writing her dissertation on institutional Jewish childhood in Palestine/Israel between 1918 and 1948. Her research explores Zionist, Jewish and American Jewish views of child-rearing, identity, and education, as well as the effects of state-building and the Holocaust on orphaned and disadvantages children. In 2016 she taught part of the NEJS class on "The Destruction of European Jewry." Her languages include Hebrew, Slovak and German.