Doctoral Students
The central mission of the Schusterman Center is to promote exemplary teaching and scholarship in the field of Israel Studies. As such, it supports doctoral students enrolled in Brandeis' Graduate School of Arts & Sciences whose research focuses on the modern State of Israel.
These Schusterman Scholars are part of the intellectual hub of students, faculty and visiting scholars that make up the Center. Biweekly seminars on Israel Studies enrich their academic coursework and prepare them to make significant contributions to the scholarship in the field.
Our Current Schusterman Scholars
Maham Ayaz, NEJS
Maham is a PhD candidate in Near Eastern and Judaic Studies and is writing her dissertation on the legal history of Israel from 1992 to 2013. Her research stems from her interests in comparative citizenship, universalism and inclusivity in nation-states, and courts as political institutions. In Spring 2021, she taught "Defining Status in the Modern State," an original interdisciplinary course on citizenship, nationalism, indigeneity, and migration. She received her BA in International Studies from the University of Chicago, where she wrote her thesis on citizenship law in Bangladesh. She has previously worked at the Young Center for Immigrant Children's Rights and at the American Bar Foundation. She currently teaches History of Israel at SUNY Albany.
Skyler Inman, Anthropology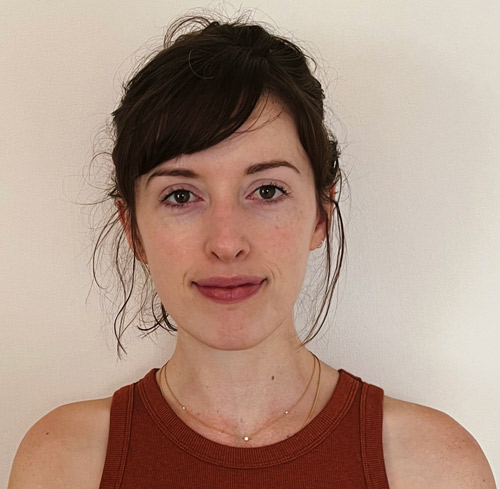 Skyler Inman is a PhD student in Anthropology. Her research interests include ethnicity and migration, nationalism and the self, as well as family, identity, and belonging. She has a BA in English from Yale University, and has previously worked as a journalist and radio producer. Her dissertation will look at the temporal experience of migration, bureaucracy, and everyday life amongst the Eritrean asylum-seeker community in Israel.

Jen Mabray, NEJS
Jen Mabray is a PhD student in the Department of Near Eastern & Judaic Studies. She earned a BA in History with a focus in American Foreign Policy with Israel, an MA in Jewish Studies from Washington University in St. Louis, and an MTS (Master of Theological Studies) from Saint Louis University with a  focus in Rabbinic literature. Jen's current research interests include the American experience in Jewish-Christian religious cultural exchanges and belonging in Israel, and intersections of Israeli culture and arts.
Inbar Shifrin, Musicology

Inbar Shifrin is a PhD student in Musicology. She has a BA in musicology, sociology and anthropology and an MA in musicology from The Hebrew University of Jerusalem. Her research involves the contemporary musical choices in synagogues and Jewish music renewal in Israel and their mutual relations with congregations in the US. Before coming to Brandeis she worked in the Music and Social Development Lab at Haifa University, where she conducted experiments regarding synchronization and its effect on group activities. She also led food tours in downtown Haifa. Her research interests include Voice communities, liturgical music, Jewish identity and gender relations and roles in the Jewish communities. She is interested, as well, in other factors contributing to the change in the objectives and content of the local Jewish prayer. For example, the current search for secular spiritual experiences as well as the rising popularity of religious pop music, when those Israeli trends and others challenge the binary categories of secular and sacred. She is also a Shofar blower and loves to give workshops on Shofar blowing.