IRG 2 (Soft Active Materials) Workshop
January 10, 2022
9:00am to 4:45pm
Abelson-Bass-Yalem Physics Building

Join us for a trainee-organized, all-day workshop for all MRSEC members to gain hands-on experience with IRG2 (Soft Active Materials) computational and experimental training and collaboration! Lunch will be provided and MRSEC members at all levels are encouraged and expected to attend this trainee-organized event. Join for science, food, and fun! Please RSVP via this Google Form.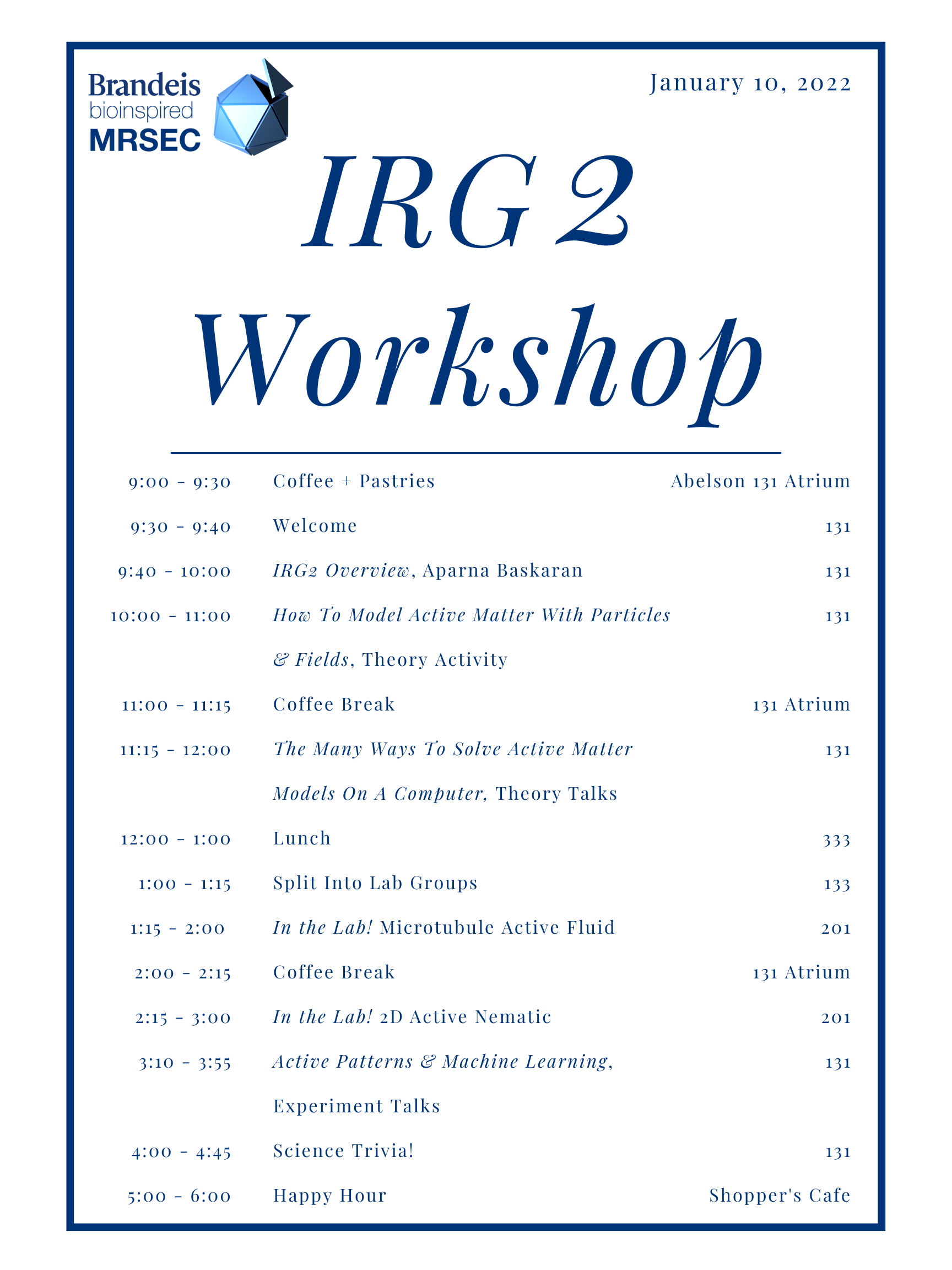 A National Science Foundation sponsored Material Research Science and Engineering Center