Educational Outreach for K-12 Teachers
Brandeis MRSEC and WHS present: Science Pizza Talks
Once a month, Brandeis scientists from diverse backgrounds travel to Waltham High School for "Science Pizza Talks" to share their unique personal journeys into science careers at while high school students ask questions and enjoy free pizza.
What Teachers Say About the Series
Upcoming Events
The 2023-2024 WHS Pizza Talk schedule will be announced in August 2023. If you are a Brandeis scientist interesting in giving a talk about your STEM journey and research project, please email Anahita Zare at 
azare@brandeis.edu
Past Events
Brandeis and Waltham Middle Schools: Science Pizza Talks
Due to the success of the Waltham High School Pizza Talk series, the Brandeis MRSEC was invited to expand the series into the Waltham Middle Schools.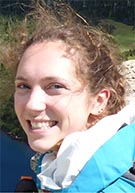 Chloe Greppi, PhD Candidate
February 25, 2016
PhD candidate Chloe Greppi will share with you her journey to graduate school in the sciences. She will talk about how she changed her career goals many times over the course of middle/high school and college to ultimately pursue research. She will talk about her previous work in neurobiology and development, and her current work in mosquitoes and what YOU can do to get research experience and opportunities.
She is now a second-year doctoral student in the molecular and cellular biology program at Brandeis University. Prior to Brandeis, Chloe worked as a technician in the Stem Cell Department of Harvard University studying early brain development. As a student at Northeastern University, she had a chance to explore research in biotech companies and work on figuring out the 3D structure of molecules. Now, Chloe studies mosquitoes to understand how they sense their environment, and how that information helps them find hosts to bite. This is especially important for mosquitoes who spread diseases like malaria and yellow fever. In the future, Chloe hopes to become a high school biology teacher so she can get students excited about science.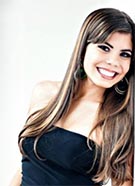 PhD Candidate Laura Laranjo
December 8, 2015
PhD candidate Laura Laranjo will share with you the obstacles she overcame to get to where she is now. She will talk about the challenges she faced as an immigrant student — with no English background — and the fun experiences she had during her path into science. She will talk about her previous and current scientific research in DNA damage and how YOU can pursue research as a high school student or as an undergraduate student.
She is now a second year doctoral student in the molecular and cellular biology program at Brandeis University. Prior to Brandeis, Laura worked at Northeastern University creating a biosensor capable of measuring glucose levels in the perspiration system. At UMass Lowell, Laura analyzed lamprey brains and studied TAU protein, a protein associated with Alzheimer's disease. In her current lab, Laura uses E.coli and yeast in her research to study how human mutations are avoided. Cancer, muscular dystrophy and bone-related diseases have been associated with one of the mutations she is investigating. Further down the road, Laura wants to become a college professor so she can keep motivating students to pursue science.
Brandeis Scientists in the Classroom Workshop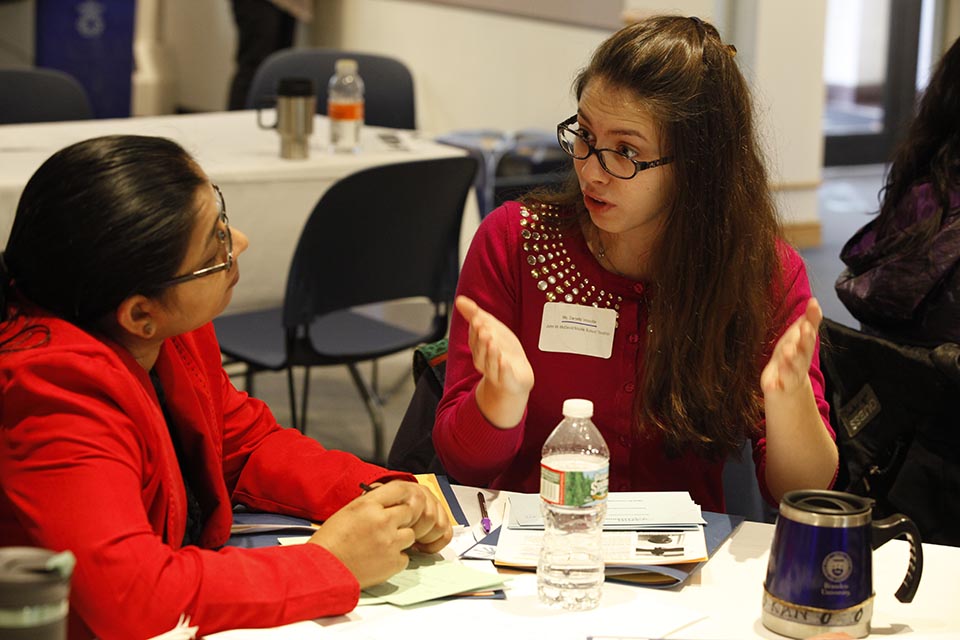 The Brandeis MRSEC is bringing the exciting world of materials research to Waltham Middle and High School students through our Brandeis Scientists in the Classroom Workshop. Science teachers from Waltham Middle and High Schools participate in a professional development workshop on incorporating visiting scientists into a classroom lesson. During the full-day workshop, teachers interact with scientists eager to come into their classroom.
Additional Programs
Field Trips to Brandeis Science Laboratories
The Brandeis MRSEC welcomes middle and high school classes to campus for laboratory tours and hands-on science activities.
Partnership for Curriculum Building
The Brandeis MRSEC is bringing the exciting world of materials research to Waltham Middle School students through a graduate professional development course for teachers called "Partnership for Curriculum Building." This course is intended to bring MRSEC research into high school classrooms by partnering Brandeis researchers with local area high school science teachers. Together, the partnerships develop curriculum, present in the classrooms and prepare the material for broader distribution.
In 3D Molecules of Life
The Brandeis MRSEC co-developed a biochemistry course for Waltham High School students titled "In 3D Molecules of Life." The developers of the course were Brandeis Biochemistry Professor Daniel Pomeranz Krummel, MRSEC Education Director Dr. Anique Olivier-Mason, undergraduate student and 3D printing expert Eduardo Beltrame, and graduate student and former high school physics teacher Vivekanand Pandey Vimal.
Course content and learning goals:
Atoms and interatomic forces
Goals: To describe bond properties and forces within a molecule and how molecules can interact.

Nature's building blocks
Goals: To compare and contrast different biopolymers and explore the underlying principles that govern their structure and stability.

DNA structure: H-bonding and base stacking
Goals: To describe hydrogen bonding and base stacking in the context of double-stranded DNA and understand the principles that govern its helical shape.

DNA and intermolecular interactions
Goals: to describe how water and proteins can interact with double-stranded DNA and the underlying forces.

Building in 3D
A core part of the course was the emphasis on visualization and models, which were 3D printed in the MakerLab.
Funding Sources: National Science Foundation and BioInspired Soft Materials MRSEC