Pedagogy Lishma
Using Studies of Teaching to Promote Teacher Learning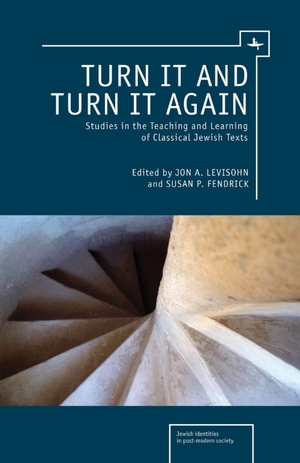 What's the purpose of investigating the teaching of Jewish texts, as the Mandel Center's Bridging Initiative has done through the publication of working papers and the edited volume Turn It and Turn It Again? The purpose is this: to benefit teachers and teaching.
We believe that, when teachers have the opportunity to encounter these investigations--when they deepen their curiosity about the complex practice of teaching--they will become better teachers over time. Our shorthand for this is "pedagogy lishma," that is, the study of teaching for the sake of growth rather than for the sake of direct application of methods.
But what actually happens when teachers of Jewish texts encounter studies of the teaching of Jewish texts?  What do they learn? How is that learning expressed?

This project explored these questions through a small-scale design experiment.  A small group of teachers participated in a series of six seminars, led by Ziva Reimer Hassenfeld (Stanford University), about the teaching of classical Jewish texts. Participants also engaged in online discussions, and were interviewed about their evolving ideas about teaching. These materials provided the data to illuminate the teachers' learning over the course of the program.
Project leaders are now analyzing the data from the study group and preparing a publication with their findings.
Leaders:
Jon A. Levisohn, associate professor and the Jack, Joseph and Morton Mandel Chair in Jewish Educational Thought at Brandeis University and director of the Jack, Joseph and Morton Mandel Center for Studies in Jewish Education, has taught Jewish texts and ideas for twenty years, to children and adults, in a variety of settings. He began his career as a middle school Judaics teacher at Cohen Hillel Academy in Marblehead, MA.
Ziva R. Hassenfeld, a Delet-MAT (Brandeis) alumna and former Gann Academy Tanakh teacher, is a doctoral student at Stanford University in the School of Education, concentration in Jewish Studies. She is also a Wexner/Davidson Fellow, class 25.
Participants:
Sam Blumberg is currently in his second year as the Middle School Jewish Studiesteacher at Portland Jewish Academy in Portland, Oregon. A graduate of the Pardes Educators Program, Sam teaches core Jewish Studies classes for 6th, 7th, and 8th grades, as well as Special Topics Jewish Studies classes and Tefillah. He enjoys sharing his passion for Jewish life and learning with his students and pushing them to think critically about text.
Olivia Friedman is a proud graduate of Yeshiva University and Bernard Revel with her B.A. in English Literature and her M.A. in Bible. An avid reader who enjoys public speaking, she is a passionate member of the Jewish Text, Thought and Practice Department at the Charles E. Smith Jewish Day School of Rockville, Maryland, whereshe teaches in both the Middle and Upper Schools.
Rabbi Shlomo Gemara teaches Talmud and Torah at Associated Hebrew Schools in Toronto. He also teaches adults in avariety of subjects, such as Talmud, Navi and Jewish Philosophy. His goal is helping his students to appreciate the richness of Jewish heritage and to make them proud of being part of the Jewish learning community.
Jill Jacobs is in her fifth year teaching middle school Jewish Studies at Tarbut V'Torah in Irvine, California. She holds a Master of Arts in Jewish Education from Hebrew Union College-Jewish Institute of Religion.
Joshua Ladon teaches Rabbinic Literature and Jewish Thought at the Jewish Community High School of the Bay in San Francisco. He received rabbinic ordination from the Shalom Hartman Institute and graduated from their Melamdim teacher education program. In addition, he holds a master's degree in Jewish Thought from Tel Aviv University. He lives in Berkeley, CA with his wife Yael and daughter Elisheva.
Reuven Margrett teaches at the Frankel Jewish Academy, a halachic community high school, in Detroit, Michigan. He teaches Mishnah, Sefer HaChinuch, and Scribal Arts, coordinate the minyan programme and leads a special project seeing how gaming can help the learning of Rabbinic texts.
Judy Massarano teaches Torah and Jewish ethics at Oakland Hebrew Day School, at Congregation Netivot Shalom, and as a Kevah educator in the East Bay. She also enjoys working with students of all ages on synagogue skills.