Current Graduate Students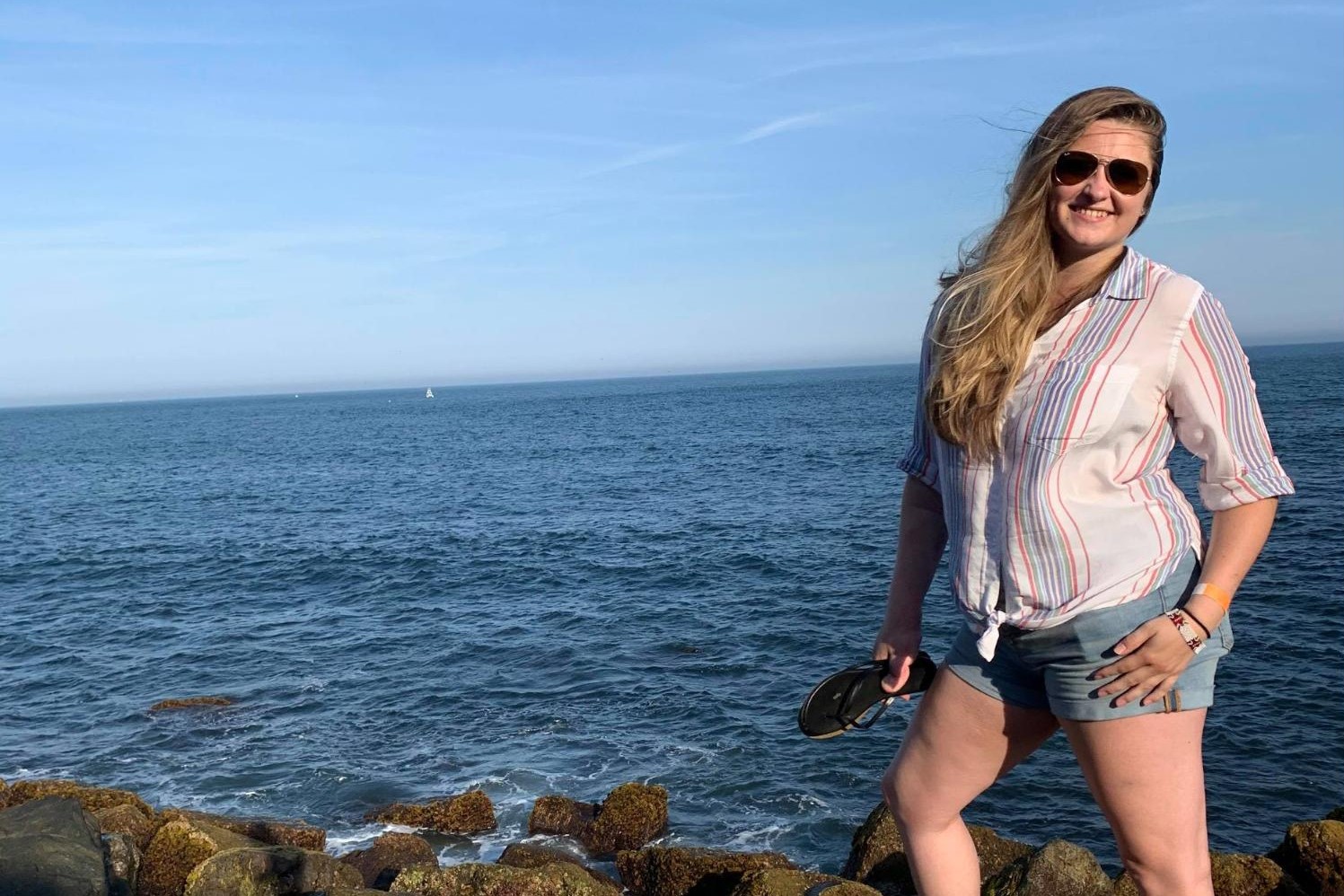 Kelly Ahrens
Other Degree(s): Stony Brook University, State University of New York 2018, B.A. in Anthropology and History
Research interests: Cultural hybridity; religious syncretism; historical archaeology; cultural diffusion and cosmopolitanism in the Hellenistic Ancient Near East
Personal interests: Reading, travelling, hiking, photography, singing
Mary Beth Arendash
Other Degree(s): Kalamazoo College, B.A., 2019: Classics and History with a concentration in Medieval History
Research interests: Bronze Age Greece and cults of masculinity/war prize; women's medicine in the ancient world; Homeric pedagogy and classical pedagogy
Personal interests: Skiing (waterskiing and snow skiing), photography and drawing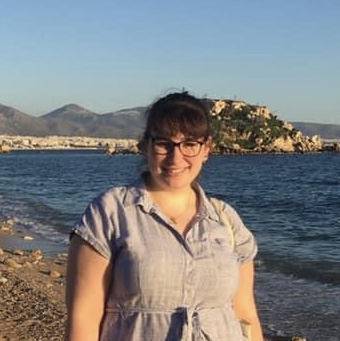 Morgan Barnett
Other Degree(s): BA in classical studies with a concentration in language from the college of Wooster 2021
Research interests: Women and gender representation in the Greco-Roman world, ancient magic and witchcraft both the 'actual practice' and the use in myths and stories
Personal interests: Hiking, reading, crocheting, figure skating, and dnd/renfairs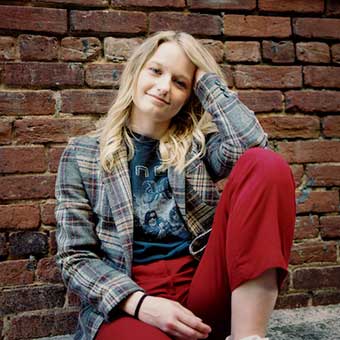 Riley Borst-Neidhardt
Other Degree(s): B.A. in Theatre and Performance Studies from Kennesaw State University 
Research Interests: Greek and Roman drama, classical mythology, ancient religion and ritual, gender dynamics in ancient theatre, classical reception, women in the ancient world
Personal Interests: backpacking, rock climbing, travel, musical theatre, baking, singing, reading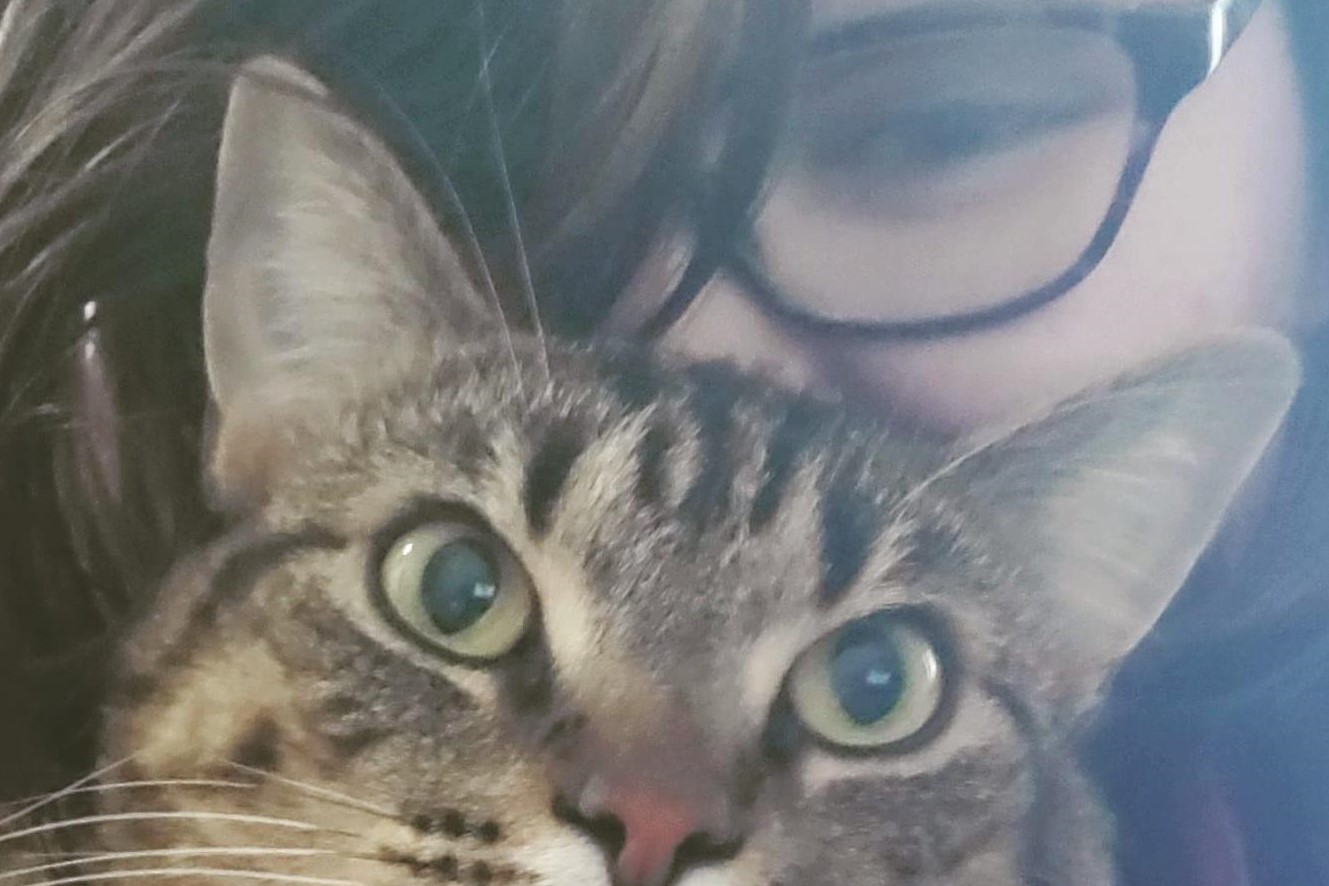 Rachael Cahoon
Other Degree(s): Radford University 2020, B.A in history and B.A in Philosophy & Religious Studies
Research interests: Infertility in the ancient world, women's health in the ancient world, medical inequality in the ancient world compared to the modern world, and medicine in the ancient world 
Personal interests: singing, reading, playing video games, and hugging my cat Stella,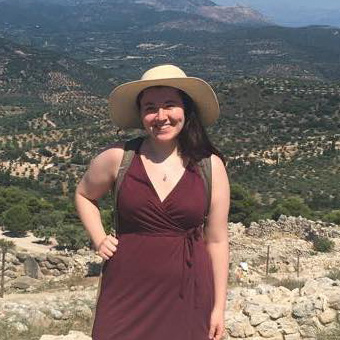 Emily Damiano
Other Degree(s): Boston University 2019, B.A. in History and Ancient Greek & Latin
Research Interests: Roman history; gender dynamics; dynasty; Roman historians; medieval history; masculinity and femininity
Personal Interests: Cooking, beading, creative writing, and exploring the city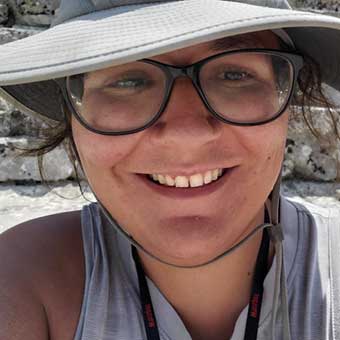 Devon Derouen
Other Degree(s): BA History and BA Classics - Classical Archaeology from California State University Long Beach. AA History, AA Arts & Humanities, and AA Social Science from Los Medanos College. 
Research Interests: women in classical antiquity, the iconographic and cultural intersection between the late Hellenistic period and early Roman Empire, Bronze Age Aegean, Ptolemaic Egypt, Cleopatra VII, the Julio-Claudian dynasty, material culture, cultural and social history, microhistory, historiography, and theory
Personal Interests: Russian history, literature, movies, writing, traveling (especially to Greece)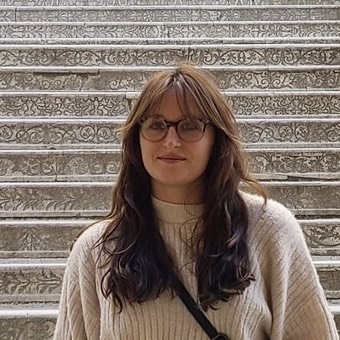 Bella deVito-Brown
Other Degree(s): BA in Classical Studies with a minor in Anthropology, University of Massachusetts Boston 2021
Research Interests: Comparative Mythology; Bronze Age Mesopotamia and Mediterranean; understanding cross-cultural contact using mythology and archaeology; historical Archaeology
Personal Interests: Baking, reading, music, art
Becca Frankel
Other Degree(s): B.A. in Classics (Philosophy and Literature) and Creative Writing from Sarah Lawrence College 2021
Research Interests: Intersection of Classics and the Alt-Right, Classical Reception in FanFiction and Fan-Works, Platonic Philosophy, Euripides' Hippolytus, Classics and Accessibility
Personal Interests: Reading Speculative Fiction, Writing, Singing
Ben Gould
Other Degree(s): BA in History with a minor in Writing & Rhetoric from College of the Ozarks
Research Interests: classical mythology and literature, military history, classical reception, and linguistics 
Personal Interests: creative writing, reading, hiking, rock climbing, camping, astronomy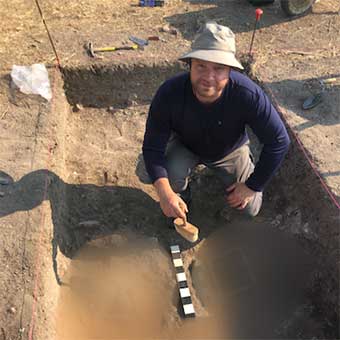 Patrick Leary
Other Degree(s): University of Massachusetts-Boston, BA in Anthropology and Classical Studies
Research Interests: Mediterranean Art and Archaeology, Ritual, Religion, and Magic in the Ancient World (Mystery Cults, Stephanitic Games, Greek Sanctuaries), Oracular Sites, Archaeology of Empires
Personal Interests: The Ocean, Film, Hiking, Celtics, Patriots, and Arsenal F.C.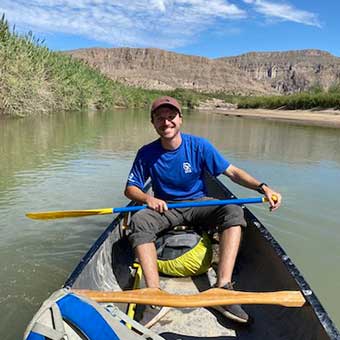 Tyler Lecours
Other Degree(s): St. Francis Xavier University: BA: Advanced Major in Anthropology 2017
Research Interests: Classical and Contemporary Archaeology, Cross-Cultural Relationships, Colonization in the Mediterranean, Southeastern Europe, and Punic North Africa 
Personal Interests: Anything Outdoors, Sci-fi and Fantasy, Ceramics, Board Games, Exploring Book Stores
Crystal Looney
Other Degree(s): BA in Classical Civilizations from Arizona State University and a MA in Museum Studies from the University of San Francisco 
Research Interests: the connection between the ancient world and the artistic world, finding a way to blend both masters degrees 
Personal Interests: reading, movies, and cosplay 
Spencer McDaniel
Other Degree(s): BA in History and Classical Studies (Ancient Greek and Latin languages), with departmental honors in history, Indiana University Bloomington 2022
Research Interests: ancient Greek cultural and social history, religion, mythology, folklore, gender and sexuality, ethnicity, interactions between the Greeks and other cultures, cult of Kybele, ancient eunuchs
Personal Interests: writing my blog (Tales of Times Forgotten), reading, visiting museums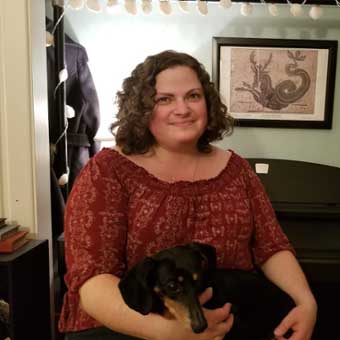 Molly Jane Tartaglia
Other Degree(s): The Community College of Rhode Island: AA in General Studies. The University of Rhode Island: BA in Anthropology and Classical Studies (Double Major) 
Research Interests: Early Christianity and its intersection with the marginalized Other and White Supremacy
Personal Interests: Playing with my puppies (a mini smooth dachshund and a standard wire haired dachshund), singing, I'm a classically trained mezzo-soprano who performs with several church choirs, and scrapbooking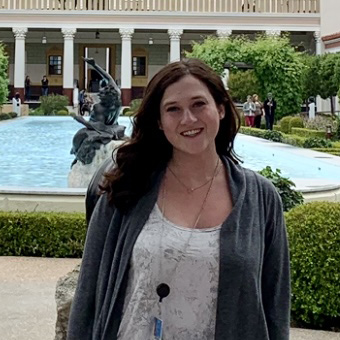 Carlee Unger
Other Degree(s): University of California, Los Angeles 2017, B.A. in Classical Civilizations and Art History; Northwestern School of Professional Studies 2022, Certificate in Museum Studies
Research interests: Museum studies, Roman art and archaeology, material culture, archaeological law and ethics
Personal interests: Dance, equestrian, and travel