Meet the Alumni
Cynthia Jackson '16
Middle School Social Studies Teacher, Waltham, MA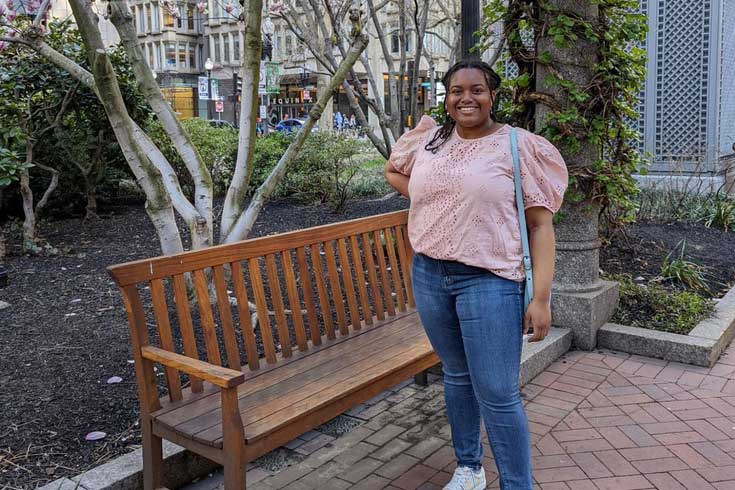 Cynthia Jackson participated in the Brandeis Teacher Education Program throughout her undergraduate career. Her favorite part was student teaching in a middle school where she gained many skills by teaching history, language arts, and special education.

Cynthia earned her Masters degree from San Diego State University in 2019 and is now a seventh grade social studies teacher at Kennedy Middle School in Waltham Public Schools. She also works as a Summer School Adjustment Counselor in the Title 1 Elementary Literacy and Math Program.
Cynthia hopes to become a full-time school counselor, and she aspires to serve as a Director of Counseling at a district level.
"Take advantage of the things you learn and enjoy your experiences with the faculty in your teaching program. For me, my relationships with the people I met at Brandeis and the knowledge they have passed down to me became the building blocks of my career." Cynthia Jackson '16
Amber Jackson BA'11, M.Ed. '19
High School Math & Equity Liaison, Somerville High School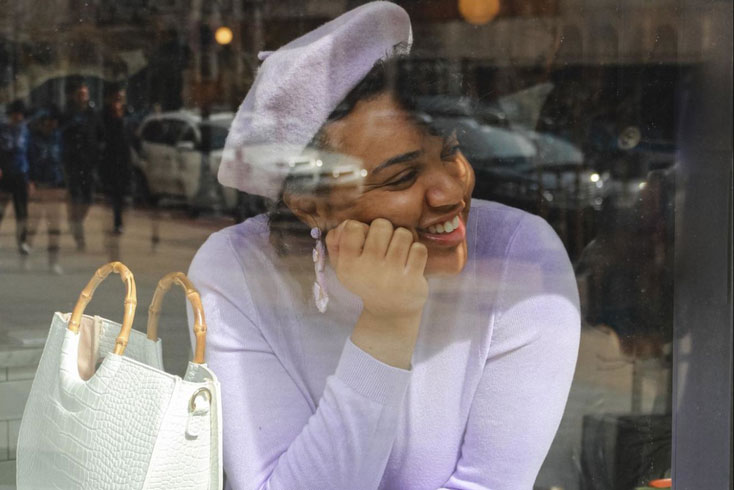 Amber Jackson participated in the undergraduate Teacher Education Program. Her favorite part of the Brandeis education experience was the program's focus on social justice, and she was able to apply this in multiple ways including "increasing access to rigorous math curriculum for under-represented students."
Amber earned her EdM in Teacher Leadership from Brandeis in 2019 and is now a math teacher and equity liaison at Somerville High School in Somerville Public Schools. She works with her best friend who also graduated from Brandeis.
Amber hopes to spend her entire career in education, keeping in mind her passions for equity and math.
"If you can afford it, take a non-traditional job in a school…it gives you a chance to get to know different facets of the school community. For me, it was helpful to work as a paraprofessional at my school first and be removed from the pressure of balancing getting to know a new space while learning the responsibilities of a teacher like lesson planning and grading." Amber Jackson '11