Teacher Induction Program and Alumni Groups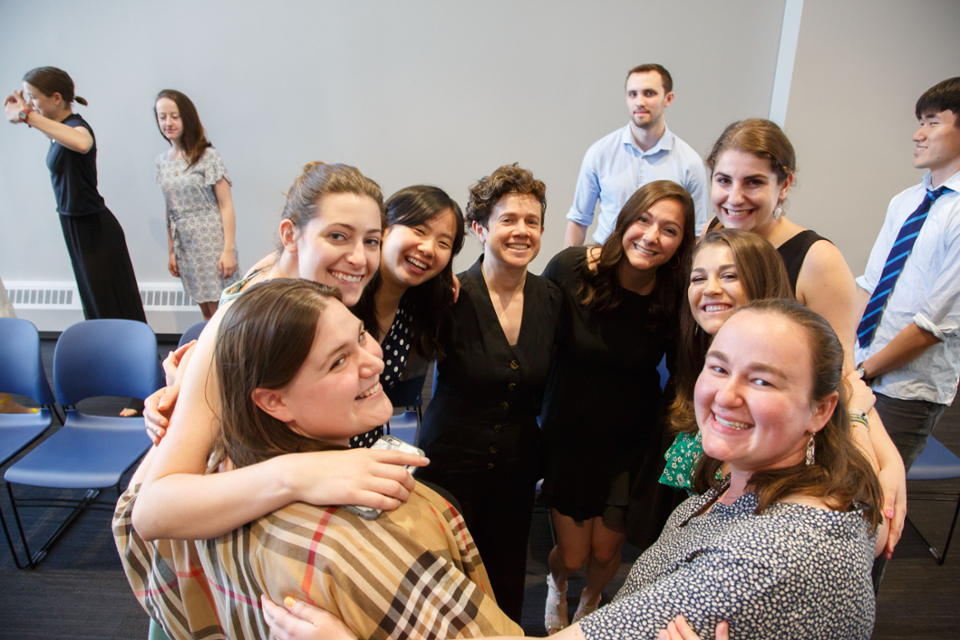 Whether you completed our undergraduate or MAT program or a teacher-education program in a Consortium for Excellence in Teacher Education (CETE) college, or work in an urban, suburban or private school, we have a professional learning group to support your needs and develop your teaching interests.
For new teachers, induction is a bridge between teacher preparation and being a full-fledged professional educator. As a first-year or early career professional, you will face many challenges: being responsible for a classroom of students, negotiating the culture of your school, continuing to develop your identity as a teacher, and becoming an active member of a professional community. All this can be both exhilarating and daunting, but you will not be alone. The Brandeis Education Program will be there to help you.
As your career progresses, stay in touch with our Brandeis Teacher Education Alumni group. Meeting periodically throughout the year, educators tackle ways to professionally develop your teaching, grow as a teacher leader, and networking to advance your career.
For contact information and a current schedule of meetings and events:
Since 2020, these meetings have been held on Zoom. Teachers have time to socialize, share "burning issues" that have come up in your respective classrooms, and meet in smaller discussion groups in order to tackle specific focal topics for the night. You can earn 1 PDP per clock hour for your participation.
Upcoming Meetings
Brandeis Induction/Alumni Group (suburban, urban, and private schools together)
All meetings are held remotely on Monday from 6:30 p.m. The schedule of meetings for 2023-24 will be published in August. For questions, email Caroline Cadel, Teacher Induction Program Facilitator, at ccadel@brandeis.edu. 
CETE and Brandeis teacher graduates working in urban schools
All meetings are held remotely on Tuesdays and begin at 6:30 p.m.  The schedule of meetings for 2023-24 will be published in August.
"My first month of teaching has been wonderful, and I have you and the MAT program to thank! I have felt extremely prepared to handle everything that has come my way."
Elizabeth Egan, MAT