Master of Education in Teacher Leadership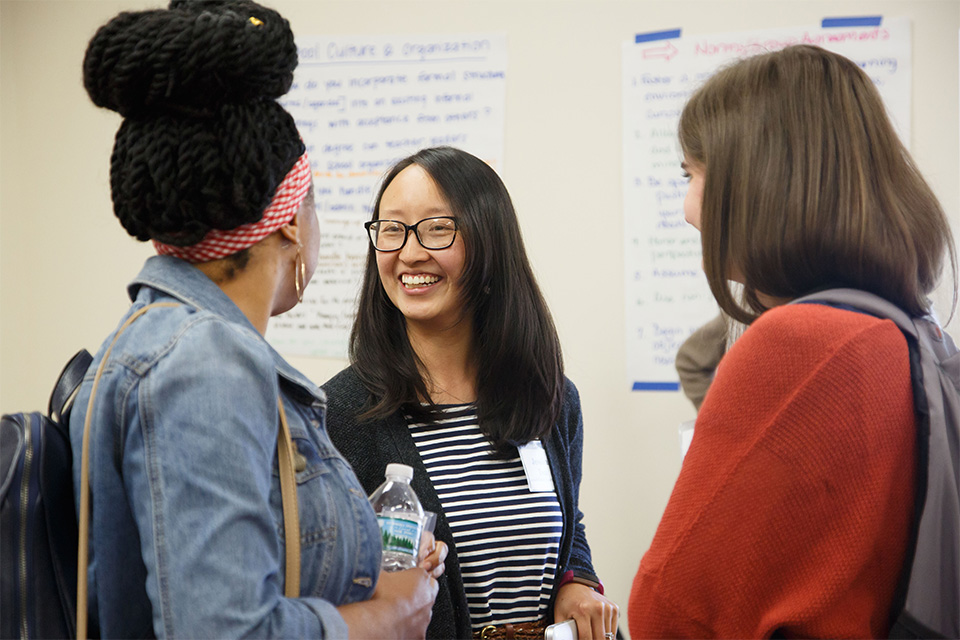 If you are an experienced educator ready to take your teaching to the next level, consider a Master of Education degree.
Our two-year program includes all of the same classes as the four-semester Advanced Graduate Study (AGS) course of study, plus two additional semesters of online learning and an additional year of 1:1 professional coaching. If you choose to pursue the Master of Education degree (EdM), you will spend these two additional semesters engaged in action research, studying your own teaching and teacher leadership practice.
If your district has formal teacher leader positions, this program will prepare you to assume such a role, which can sometimes result in increased pay. If your district does not have formal teacher leader positions, this program will give you the skills you need to lead your colleagues in the hard work of improving classrooms and schools.
If you are considering moving from the AGS program to the EdM, we encourage you to schedule an appointment to speak with an adviser.
Why Brandeis?
At Brandeis, we recognize that you — our nation's classroom teachers — are the most important change agents in education. We also understand the importance of context and know how to help you thrive as a leader in your particular school setting.
Our program will provide you with an experienced professional coach as well as a diverse but like-minded cohort of fellow future teacher leaders — a trusted professional network outside your school who will support you during and after your studies with us. We provide generous scholarships to all participants to make this program affordable even to those with limited resources.
Careers
With a master's degree in education from Brandeis, you'll be equipped to be a teacher leader who is changing your community for the better. The first EdM cohort graduated in May 2017.
Curriculum
During your two years in the program (summer-fall-spring-summer-fall-spring), you will take 12 3-credit course in instructional and institutional leadership to earn a master's degree (36 graduate credits).
Financial Aid and Scholarships
Scholarships and generous financial aid packages are available.
Alumni Spotlight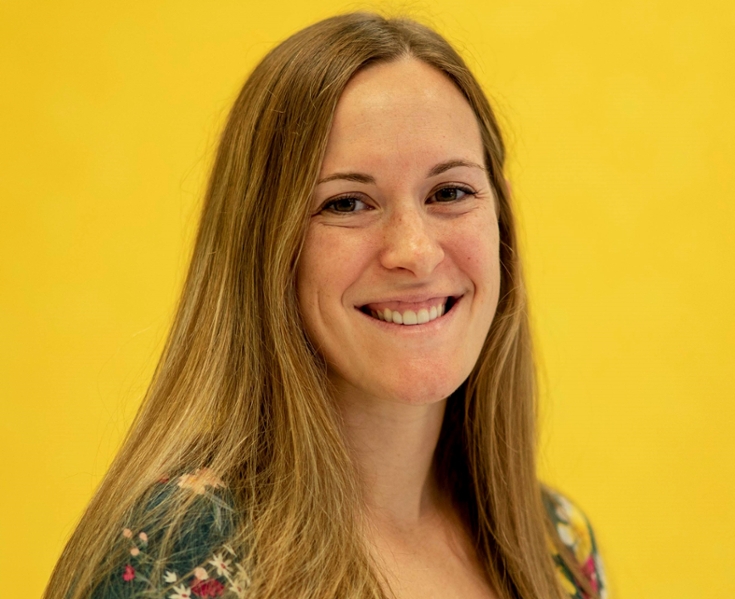 When Ali arrived at Brandeis in the summer of 2016, she had been teaching kindergarten at KIPP Ascend Primary School for 5 years.  Happy as a full-time classroom teacher, she was eager to step up as a leader, and when she was appointed to be the Grade Level Chair of Kindergarten in fall 2016, she was grateful to have the support of the Brandeis Teacher Leadership program as she assumed this new role:  "The Teacher Leadership program helped me navigate my new responsibilities leading a team of teachers."