Alumni Spotlight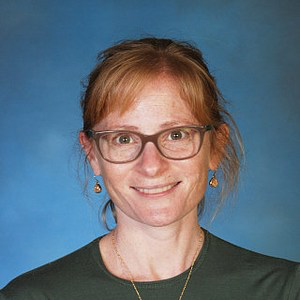 Orly Fass
Jewish day school teacher, Middle school, Cohort 1
Orly Fass always knew that she wanted to be a teacher.  As a student, she loved being in school and learning, and was inspired by many of her own teachers growing up. After some years in the classroom teaching middle school social studies in Dallas, TX, she knew that teaching children was her primary vocation. But Orly was looking for a way to challenge herself further and take her skills to the next level: "I was intrigued by the idea of teacher-leadership because I gravitated towards that role among my peers." 
Orly is a strong advocate of critical thinking and student-centered learning. While in the Brandeis Teacher Leadership Program, she led an initiative with her middle school colleagues to promote deeper classroom conversations in which students ask penetrating questions, build on each other's ideas and explore diverse perspectives. Her team experimented with a variety of facilitation techniques. At one point, when Orly grew concerned that the pace of discussion was becoming too slow, a student reassured her that what felt slow to her was actually the students taking the time to process and think on their own.
After completing her Ed.M. in Teacher Leadership, Orly was named the Director of Instruction at her school in Dallas. In this new role, Orly continues to teach Jewish History to grade 6-8, but she also leads ongoing professional development for teachers in grades 1-8. Orly serves as as coach and acts as a thinking partner to help her colleagues engage their students in high-level, interactive, rigorous discussions. Orly has also introduced Responsive Classroom in the elementary grades and continues to organize school-wide programs as well as weekly middle school assemblies.  
Orly describes her experience at Brandeis as transformative: "This program has transformed my teaching by providing me with the tools to analyze and improve my craft... I also now have strategies to impact change in my school and I have realistic expectations of what that change will look like."
"This program has transformed my teaching by providing me with the tools to analyze and improve my craft. I now have a wide tool bag of skills for facilitating both adult and student learning." -Orly Fass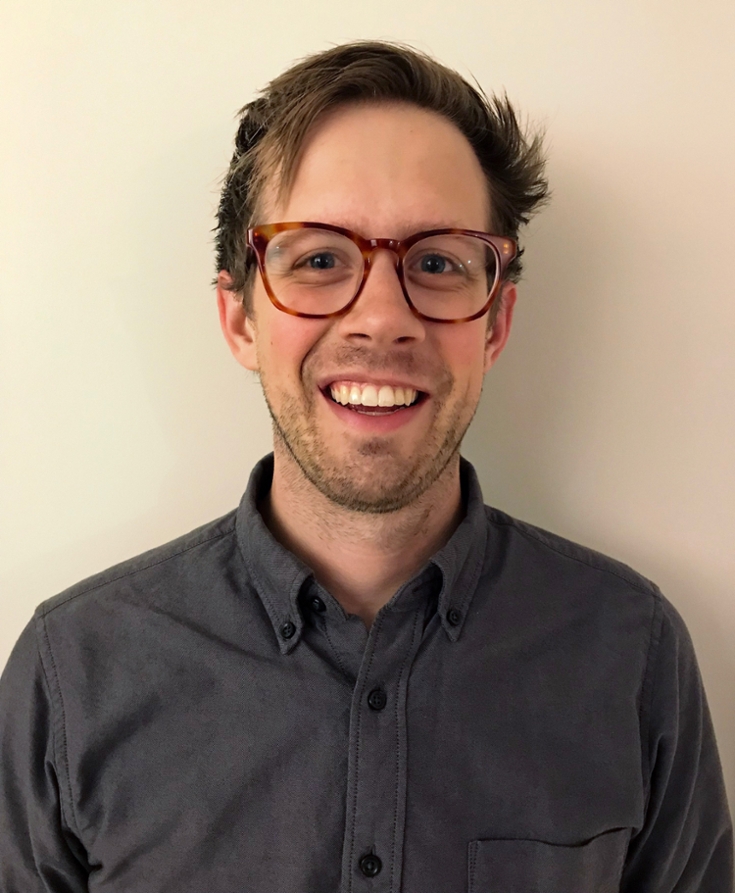 Evan Haine-Roberts
Jewish day school teacher, Middle school, Cohort 1
Evan Haine-Roberts is the Middle School Director of Student Life at Rodeph Sholom School in New York City where he teaches English literature and serves as a grade-level coordinator.  He also oversees programs for student leadership and social-emotional growth, including student council, service learning, and advisory.
 Before coming to Brandeis, Evan studied postmodern literature and creative writing at Carleton College and was a David Delaney Teacher Fellow at the Edmund Burke School in Washington D.C.  Evan had already been teaching for 6 years before coming to Brandeis but he says that he didn't really commit to the idea of being a teacher as his career until after his first summer in the Teacher Leadership Program. "I was interested in the program because it offered educational training to strengthen the shaky middle ground between administrators and classroom teachers" While he wanted to continue teaching English literature to middle students, he also wanted to be an agent of change in his school.  "Given the hierarchical nature of so many schools, the program's approach felt countercultural and necessary."
During his time in the program, Evan helped to build a more unified and effective Middle School advisory program at Rodeph Sholom School. He worked  with colleagues to clarify advisory program goals, enrich instructional strategies, and deepen their sense of students' social-emotional learning. 
Since graduating with an EdM in Teacher Leadership,  Evan has taken on additional leadership roles in his school including chairing the Steering Committee for the school's NYSAIS self-study for Accreditation. Reflecting on what he gained from the program, Evan says, "I'm more prepared, flexible, and ambitious as I work with through the myriad obstacles that come with dynamic school improvement. I'm also more measured in my approach to understanding challenges and more optimistic in the strengths of institutions, colleagues, and children. My job became a profession and I enjoy it much more."
"I fondly remember videoconferencing through so many Problem of Practice protocols with the cohort during online classes….. It was amazing to be so known, supported, and pushed forward by a group of friends and colleagues." -Evan Haine-Roberts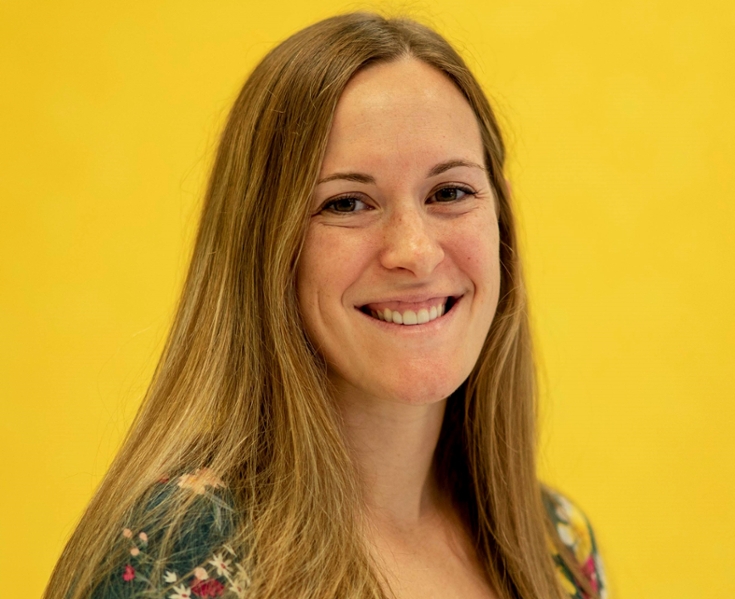 Ali Suranovic
Charter School teacher, Elementary, Cohort 2
Ali Suranovic (EdM, 2018) always knew she wanted to be a teacher: "I've always loved learning, working with kids, and school supplies. It was meant to be." Now part of the founding team of the KIPP Bloom Primary in Chicago, Ali has fulfilled her desire to stay in the classroom while pursuing leadership roles within her school.
When Ali arrived at Brandeis in the summer of 2016, she had been teaching kindergarten at KIPP Ascend Primary School for 5 years.  Happy as a full-time classroom teacher, she was eager to step up as a leader, and when she was appointed to be the Grade Level Chair of Kindergarten in fall 2016, she was grateful to have the support of the program as she assumed this new role:  "The Teacher Leadership program helped me navigate my new responsibilities leading a team of teachers."
During her two years in the program, Ali gained new confidence and skills with support from her professors, coach, and cohort members: "Having a team of people going through similar struggles, not connected to your school, with fresh eyes and minds helped me look at problems and solutions in a new way. The people in this program had the biggest impact on me…. I now feel more confident as a leader. I see value in the experiences and ideas I have to share. I listen to others and am more in tune with my colleagues wants and needs."
Ali's own KIPP Bloom Primary school opened its doors in the fall of 2018 with 120 kindergarteners and 12 staff members, and she is proud to report that they are growing stronger every day: "Our kids are becoming readers, writers, mathematicians, and caring friends." 
"Coming from Chicago, I lived in dorms during the summer sessions with other cohort members. Having this group of people in the next room or across the hall made the experience so much fun. We had so many opportunities to learn from one another and have fun away from home. I recommend this program very highly!" -Ali Suranovic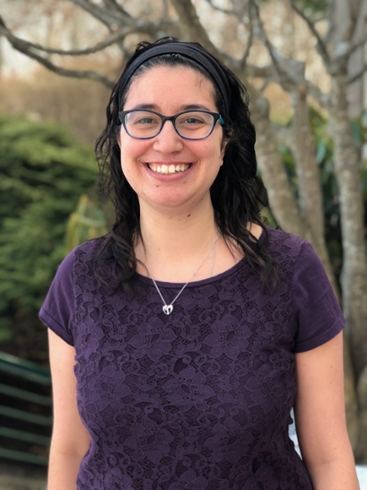 Lea Winkler
Jewish Day School teacher, Elementary, Cohort 2
If you want to know anything about teacher education at Brandeis University, Lea is your go-to woman. She currently holds three degrees from Brandeis! In the spring of 2009, after graduating with a B.A. in History and a minor in Elementary Education, Lea immediately signed up to pursue her lifelong interest in teaching by matriculating in the 13-month M.A.T.  Jewish Day School track (formerly known as DeLeT). 
Lea's journey to becoming an elementary school teacher began around the time of her bat mitzvah. Like many Jewish children approaching this significant milestone, Lea chose to volunteer  in her community. For her, this took the form of helping out in the Hebrew school classrooms at her synagogue. Reflecting on this early experience in the educational world, Lea remembers that she  "loved seeing students making new connections and getting excited about their learning. Since then, I knew that I wanted to be a teacher."
When she decided to return to Brandeis for the Teacher Leadership Program--her third degree--she was already working as the STEM coordinator at a Jewish day school north of Boston. Her school was in the midst of rebranding itself as a "pluralistic" Jewish school and the Head had asked Lea to lead a study group to agree upon a definition of "pluralism" and to discuss implications of being "pluralistic" on all aspects of school life. There were daunting and potentially contentious waters to be wading into.
Fortunately for Lea, facilitating (difficult) conversations with colleagues is one of the core practices teachers learn in the Teacher Leadership Program.  As Lea recalls, "we got to learn about different protocols, see them in action, and have a chance to participate in and facilitate them all within the structure of our classes and cohort before then bringing them back to our work at our schools." 
Lea is grateful for the tools and confidence that she gained in the program, but for her, what stands out the most is the closeness of the Cohort: "Both for assignments and projects for class and even now after we've been done with the program, everyone is so supportive of each other." In addition to being a teacher leader at her school, Lea uses what she learned in the Brandeis program to facilitate a Professional Learning Community or "PLC" with a small group of day school teachers from around  the country.
"The Brandeis Teacher Leadership Program gave  me the tools and the confidence to be a better leader in my school." -Lea Winkler