Ilan Troen '63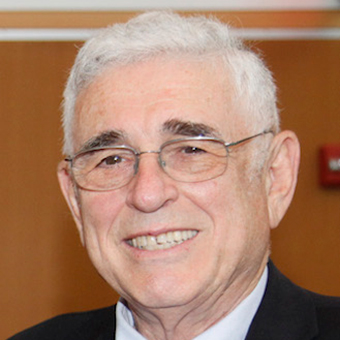 Ilan Troen is the founding director of the Schusterman Center and chair of its publications committee. He is emeritus of both the Stoll Family Chair in Israel Studies (Brandeis, 2017), and the Lopin Chair of Modern History (Ben-Gurion University, 2007). He is the immediate past president of the Association for Israel Studies. He has served as dean of Humanities and Social Sciences at Ben-Gurion University of the Negev and as director of the Ben-Gurion Research Institute and Archives in Sede Boker, Israel.
He has authored or edited numerous books in American, Jewish and Israeli history. He is also the founding editor of "Israel Studies" (Indiana University Press), the leading journal in this new field and has co-edited the "Schusterman Series in Israel Studies" which has been superseded by the Indiana University Press series on Perspectives on Israel Studies.
He is currently chair of the Center's publication committee that has launched this new series in conjunction with Ben-Gurion University. His publications include "Jewish Centers and Peripheries: European Jewry Between America and Israel 50 Years after World War II" (1998); "The Americanization of Israel" (2001), with Glenda Abramson; "Divergent Jewish Cultures: Israel and America" (2001), with Deborah Dash-Moore; "Imagining Zion: Dreams, Designs and Realities in a Century of Jewish Settlement" (2003); with Jacob Lassner, "Jews and Muslims in the Arab World; Haunted by Pasts Real and Imagined" (2007); with Maoz Azaryahu (eds.), "Tel Aviv, The First Century: Visions, Designs, Actualities" (2012); with Donna Robinson Divine (eds.), "Zionism in the 21st Century" (2014) and, with Rachel Fish, "Essential Israel: Essays for the 21st Century" (Indiana University Press, 2017).
He has lectured widely including Tufts, Brown, Harvard, Columbia, Yale, Pennsylvania, Hebrew Union College (Cincinnati), Notre Dame, Northwestern, Chicago, Lake Forest, Michigan State, Indiana, Missouri, Wisconsin, Virginia Commonwealth, Emory, Florida Atlantic, Tulane, Texas, and UCLA in the U.S.; Torino, Thessaloniki, Osnabrück, Duisburg, Amsterdam and Oxford in Europe; Witswatersrand, Pretoria and Cape Town in South Africa; Sydney and Canberra in Australia; Hong Kong, Peking and Renmin (Beijing) in China; Bilkent and Koc in Turkey.
He has also been scholar-in-residence at such communal settings as the Bnai Brith Scholar in Seattle, numerous congregations such as the Hillcrest Community Center in New York, the Hampstead Synagogue on Long Island, Mishkan Tefillah in Boston, Solellim in Chicago as well as for the GA and federations and AIPAC.
Ilan Troen was born in Boston, educated at the Latin School, Hebrew College and Brandeis before taking his PhD at the University of Chicago. He was at Missouri and Princeton before making aliyah in 1975. He is married to Dr. Carol Troen. They have six children and make their permanent home in Omer, a community outside Beer-Sheva.