Public Programs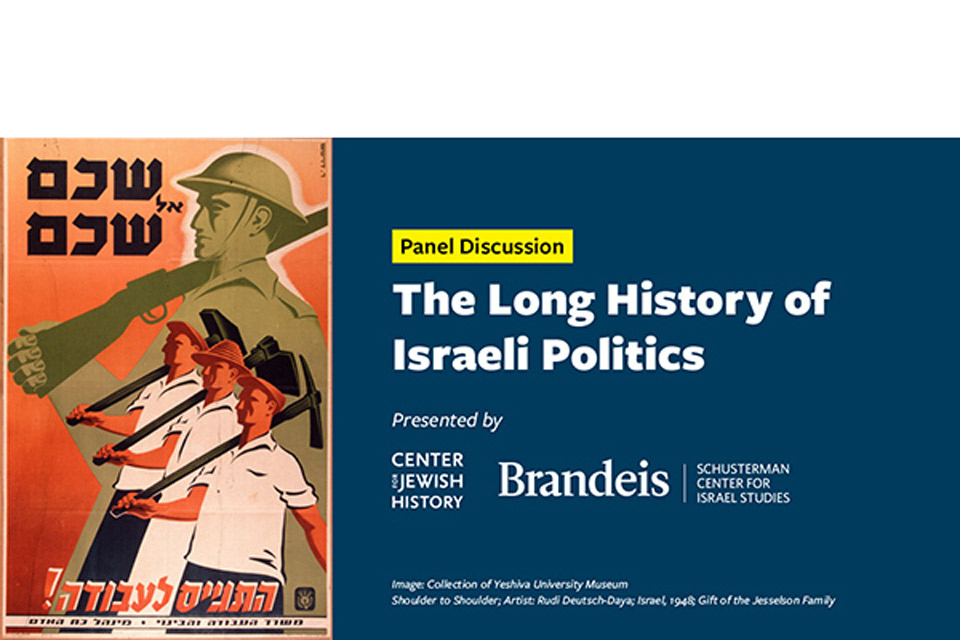 Join us for the first public event of the Institute for Advanced Israel Studies (IAIS). Over the course of the academic year, the Institute's public programs will explore different facets of this year's theme, "Democracy and its Alternatives: Genealogies of Israeli Political Thought."  
The Long History of Israeli Politics
A Roundtable Discussion
DATE TBA
This roundtable discussion will examine how political trends in pre-state Israel shed light on contemporary Israeli realities, including the State's current crises. The participating fellows are Ahmad Agbaria (University of Texas at Austin), Julie Cooper (Tel Aviv University), Nimrod Lin (Tel Aviv University), and Orit Rozin (Tel Aviv University). The moderator is Schusterman Center Director, Professor Alexander Kaye.
Presented by: