Faculty Profile: Professor Ilana Szobel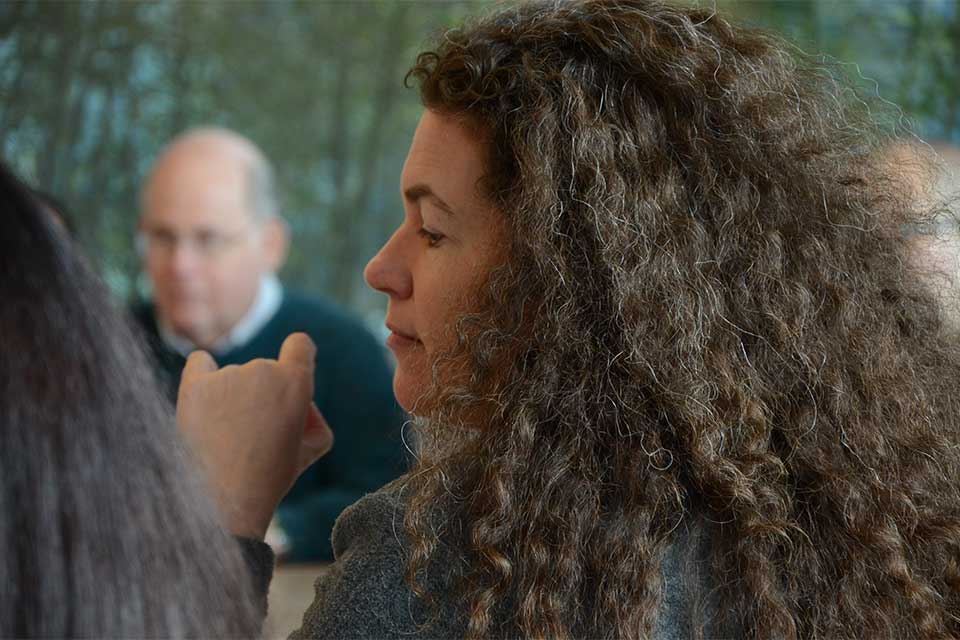 Associate Professor on the Joseph H. and Belle R. Braun Chair in Hebrew Literature at Brandeis University
Schusterman Center for Israel Studies core faculty member, Brandeis University
Women's, Gender, and Sexuality Studies Program (WGS) core faculty member, Brandeis University
Visiting Professor, Berkeley Institute for Jewish Law and Israel Studies, UC Berkeley, 2016-17
September 19, 2016
Falling in love with literature
Ilana Szobel first fell in love with literature as a young person reading the Russian poets Anna Akhmatova, Marina Tsvetaeva and Osip Mandelstam. She was fascinated by these poets who, under Bolshevik rule, were not able to publish their books and would instead learn one another's poems by heart. Out of this fascination grew Szobel's love for Hebrew literature, inspired by the beauty of these Russian writers in Leah Goldberg's translations. Also among the writers who captured the young Szobel's imagination were Albert Camus, Thomas Mann, and the poets Rainer Maria Rilke and Alejandra Pizarnik.
"Literature imagines an alternative existence," Szobel explains. "It captures possibilities, alternatives, the road not taken, different ways of thinking about the same realities." The Bible as a literary text always fascinated her as well: "It contains so much; complex and simple stories, different genres… something for everyone."
Real-world impact
After serving in the Israel Defense Forces and working various office jobs, Szobel taught literature in a Tel Aviv high school – to very large classes, she notes – a challenging yet overwhelmingly positive experience. The same commitment to communal and social issues that inspired Szobel in her teaching led her to co-establish, while a student at Tel Aviv University, the Support and Information Hotline for Sexual Harassment Victims. The first of its kind in Israel, this hotline combined extensive educational activities on campus with personal support services and is still in place today at many Israeli institutions. This activist work of taking academic knowledge and sharing it with volunteers and community members for real-life application greatly appealed to Szobel – especially at a time when knowledge about sexual harassment was scarce.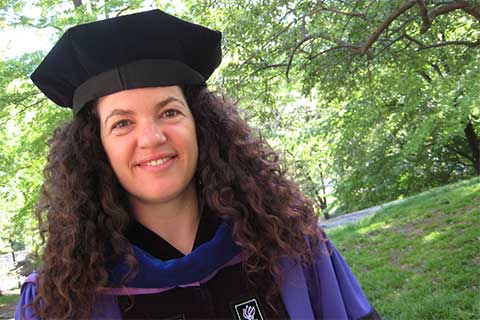 The allure of Hebrew literature
To hear Szobel tell it, her academic career developed more or less on its own. She gives most of the credit for the development of her professional interests to her keen interest in the texts of Dahlia Ravikovitch, an important Israeli poet. Szobel explains that she "simply wanted to read and write about Ravikovitch." When she came to the United States for her PhD at NYU, people wondered about her choice to study Hebrew literature outside of Israel. But Szobel already knew how Hebrew literature was approached in Israel, and coming here exposed her to a completely different approach. In Israel, Hebrew literature was mainly Israeli literature, but in the States, it was Jewish, Israeli, and Hebrew literature, with room for Jewish experience, pre-state literature, and more; even the same texts were approached differently at NYU than in Tel Aviv.
The daughter of Chilean immigrants to Israel, Szobel grew up in a family that was fully integrated and invested in – but not born into – Israeli society. Szobel's parents completely embraced Hebrew for their new lives. Just as the Hebrew language welcomed them to Israel, Hebrew literature, as Szobel teaches it, welcomes all students. "Part of my mission in life is to bring Hebrew literature to people who don't speak Hebrew," she explains. "After all, most Hebrew literature from recent years was written by immigrants."
Academia is a balance between research and teaching; she "wouldn't be able to do one without the other."
For Szobel, academia is a balance between research and teaching, and she "wouldn't be able to do one without the other." She brings to the classroom not only her curiosity about her research, but the research itself, and finds student feedback on her work extremely helpful. "We're very fortunate to have good and curious students at Brandeis," students who are "so interested in Hebrew and Israeli literature," she enthuses. Teaching among the university's rich array of Hebrew literature colleagues is an honor, she feels, while working with the Schusterman Center for Israel Studies allows Szobel to bring artists and writers to her class as guest speakers. Szobel speaks highly of co-teaching with "such smart and great colleagues" as Gannit Ankori, as well as collaborating with graduate students, opportunities made possible by the Schusterman Center's "extremely valuable" interdisciplinary approach to Israel Studies.
New book project, and sabbatical at UC Berkeley
Currently on sabbatical from Brandeis, Szobel is spending the 2016-17 academic year at UC Berkeley. This fall she is devoting herself to a new book project on representations of sexual violence in Hebrew literature and Israeli culture that will examine dance, cinema, and the visual arts as well as more traditional literary genres. Beginning with mainstream male writers from the early 20th century on the topic of prostitution and examining how Hebrew writers used the trope of prostitution to explore power and masculinity in Zionism, the book will then progress to voices from the margins, those of women affected by sexual assault.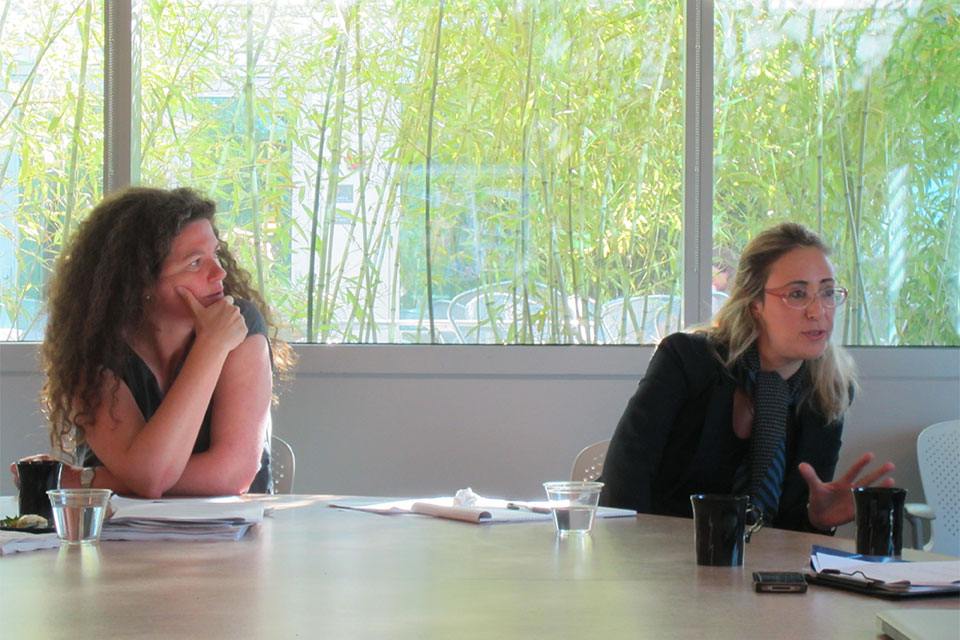 In Spring 2017, Szobel will teach a graduate course with Professor Chana Kronfeld on Hebrew literature, as well as a course on disability in Israeli culture. The latter will focus on the uniqueness of disability in the Israeli context, including the complex relationship of the Zionist movement with disability in the creation of a new society. Szobel has always been fascinated by the margins and reflects that Dahlia Ravikovich, who won the 1998 Israel Prize for literature, has also represented marginal positions. As a woman writing in a masculine environment who "offers a subversive voice in terms of gender, nationalism, and poetics," she was "always very different in general."
Szobel's many awards include the Creativity, Art, and Social Transformation (CAST) Grant and the Bronfman Philanthropies grant for the Brandeis-Israel Collaborative Research Initiative, both awarded in 2014. In 2013 she organized the first installment of Verses of Longing: Desire & Gender in Modern Hebrew Literature, a Brandeis-BGU International Workshop for Scholars, with Ben-Gurion University. 
Szobel's book A Poetics of Trauma: The Work of Dahlia Ravikovitch was published in January of 2013 by Brandeis University Press.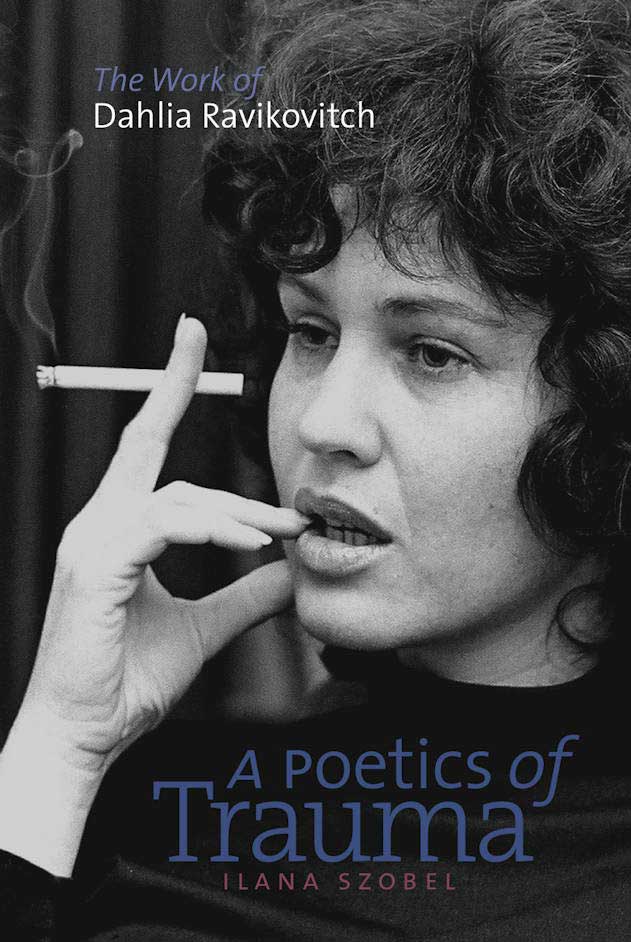 More recent publications include the articles "'Lights in the Darkness:' Prostitution, Power, and Vulnerability in Early Twentieth-Century Hebrew Literature" in Prooftexts 34. 2 (2016) and "Such Wonder: A Conversation with the Israeli Poet Tsvia Litevsky" in Iton 77 (January-February 2014). She teaches in the department of Near Eastern and Judaic Studies and is a pillar of the Schusterman Center's Israel Studies program, as well as the Women's, Gender, and Sexuality Studies Program (WGS) at Brandeis.
Abby Huber