Illuminating the Obscured: Doctoral Candidate Eva Gurevich and the Cultural-Political Thought of Israeli New Conservatives From the 1960s to the 1980s
May 5, 2017
Eva Gurevich, fourth-year doctoral candidate in the Near Eastern and Judaic Studies Department and a Schusterman Scholar in the Schusterman Center, is researching the history and political ideology of the Land of Israel Movement. This was a group of Israeli intellectual and cultural luminaries who embraced territorial maximalism after 1967. She is particularly interested in the faction that turned from Labor Zionism to ultra-nationalism.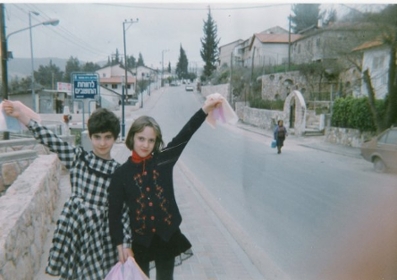 Due to her experiences as a double immigrant, from Russia to Israel and from Israel to the United States, Gurevich has long been interested in themes of place, space, and belonging. "I have an accent in every language, and I have always been on the outside, never fully an 'insider'," she explains. Perhaps because she has contended with so many borders, contentions of Jews' place in their surroundings have fascinated her.

Gurevich earned a BFA in photography at the San Francisco Art Institute, the home of Ansel Adams and Imogen Cunningham. To Gurevich, photographers look at the world around them and make it their own—and she "wanted to see what [she] could see in the world." Although she has moved on from the visual medium to the written medium, she notes that the process of observation and interpretation remains the same in both.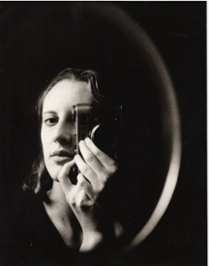 Beginning as an undergraduate, Gurevich spent several years volunteering and working in museums and communal galleries, which, she says, "introduced me to the process of historical synthesis." One exhibit in particular, Susan Tumarkin Goodman's Chagall and the Artists of the Russian Jewish Theater, struck Gurevich as being an inspiring "spatial, historical-cultural essay that used visual and cultural materials as evidence." Exhibits such as this one spurred Gurevich to think critically about history. After college, she began working at the Magnes, a collection of Jewish archives and material culture at the University of California, Berkeley, and was tasked with planning the museum's grand opening. (This despite "being fresh out of college and having no related experience other than passion and determination.") While Gurevich did not further pursue museum work, the environment of studying, evaluating, and teaching about culture and history stuck with her, leading her to first consider a PhD. Today, she is well embarked upon that path and is working toward a future in the academy, passionate about both scholarship and teaching.

When Gurevich came to Brandeis as a Schusterman Scholar in 2013, with her background in the production and study of culture, she found herself studying Hebrew literature. She read, among others, Moshe Shamir, who had been very left-wing in his youth before turning right-wing after 1967. This led her to the Land of Israel Movement, a group that advocated for the ideology of Greater Israel (expanded borders for the State of Israel). "Interestingly," she says, "I couldn't find much about the movement except on Wikipedia." And so a dissertation project was born.
The winding research path
Last year, Gurevich had a "crisis of faith" about her dissertation. From a sociological perspective, the Land of Israel Movement did not gain traction as a political movement. However, Gurevich realized that these thinkers' ideas were still significant and worth of examination. How did these people, who were rooted in the Labor Zionist tradition of pragmatism, then come to embrace such highly ideological ultra-nationalism and its religious components? How did these thinkers fit into the global context of political and intellectual trends of the 60s and 70s?
Gurevich's dissertation becomes a way of exploring the roots of the deep attachment to the settlements and the territories that some Israelis feel today, people who were never settlers and are not themselves religious. As she explains, "The settlements in the territories are like the tip of the iceberg which encompasses ideas and ideologies about land, space, and the Jewish historical experience." The ideology of the Land of Israel Movement is a major reason why the national religious camp is, to many Israelis, an authentic expression of the Jewish experience. "Thinkers such as the Land of Israel Movement enabled the rise of the national religious sector and ideology," Gurevich contends, and an investigation of their thought is crucial to understanding modern Israel.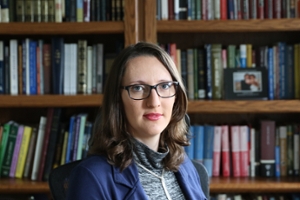 Gurevich's recent presentations have included "The Land of Israel Movement: Equivocal Converts to the Greater Israel Ideology" 
(Jewish Studies Graduate Student Association, Indiana University, February 2017), and "The Faith of Fallen Zionists: Land of Israel Movement and their Sense of Public Euphoria, '67-'73" (Association for Israel Studies, June 2016).
In a sense, Gurevich's doctoral research on modern Israel returns once again to how Jews navigate space, belonging, and their place in the world – the same themes that drew her to photography and to Jewish museums. She reflects that her fine arts background serves to broaden her perspective: "Just as with my undergraduate work in fine arts, my work in history and the academy is to carefully observe, interpret, and bring innovation to the way we perceive the world." Gurevich hopes to bring an innovative, critical approach to the study of Israel.
Abby Huber