Schusterman Scholar Profile: Dr. Aviv Ben-Or and "Possibilities of an Arab-Jewish Poetics"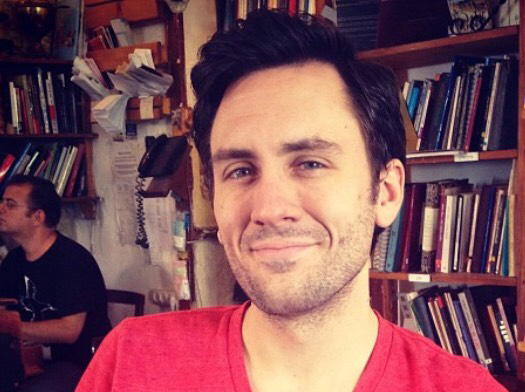 November 3, 2017
How do you say something meaningful in a language that was imposed upon you, that's not your own? Dr. Aviv Ben-Or's doctoral dissertation explores this question. In "Possibilities of an Arab-Jewish Poetics: A Study of the Arabic and Hebrew Fiction of Shimon Ballas and Sami Michael," defended in April 2017, he examines Arabic and Hebrew literature by Arabic-speaking Jewish writers.
Ben-Or fell in love with Hebrew at age eighteen. After his freshman year at Ithaca College, he transferred to UMass Amherst in order to major in Judaic Studies and study abroad in Israel. Even as an undergraduate, he was interested in Jews of the Islamic world, and once at Brandeis as a graduate student, he began learning Arabic. He intended to study Jews of the medieval period but was soon drawn to 20th-century literature.
Writers Shimon Ballas and Sami Michael, the subject of Ben-Or's dissertation, were born and raised in Iraq and are native Arabic speakers. They had no choice but to leave Iraq, where persecution of Jews was dire. Upon relocation to Israel in the late 1940's/early 1950's, in their forties, they began to write in Hebrew – the language Israel hoped to make hegemonic as part of nation building. This was a time when Israel actively marginalized the Arabic language, and in some ways all diaspora languages.
"The passage from the native Arabic to the adopted Hebrew involved alienation, dissolution, and silence."
When Ben-Or and his advisor, Professor Ilana Szobel, realized that Ballas and Michael had written Arabic stories in their younger years before publishing in Hebrew, it was clear that Ben-Or should take this opportunity to fill a lacuna in the scholarship. Although there was growing research into these writers' work, it primarily focused on their Hebrew writing.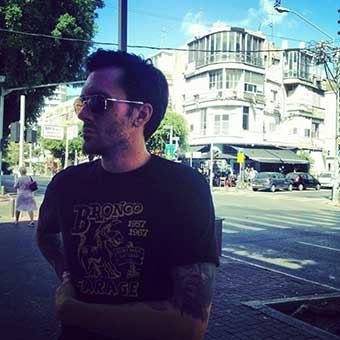 When these writers arrived in Israel, the impoverished situation of many mizrahim prompted them to explore themes of belonging, struggle, and expression among both Jews and Arabs in this new Jewish state. Ben-Or examines their Arabic short stories from the 1940's, which appeared in the Iraqi Communist party's monthly publication al-Jadid, and compares them with some of their earlier post-1948 Hebrew novels. He writes that "[t]he passage from the native Arabic to the adopted Hebrew involved alienation, dissolution, and silence; it also opened up possibilities for imagining new kinds of selves in Hebrew writing." One example is Michael's novel A Locked Room, in which the main character, a young Palestinian man, returns home to his village after decades spent in Europe. The novel represents an attempt to find a Palestinian voice within the Hebrew language, exploring the Palestinian experience and its relationship to Israeli political discourse.
"Any time they wrote in Hebrew there was a sort of gap that could never be fully bridged – an alienation, estrangement."
The implications of Aviv's work for the 'translingual' and immigrant experiences—and what it means to come from an Arabic background and communicate in Hebrew—raise many possibilities for future inquiry. "I would hope the takeaway would be that anyone thinking about literature in a context where languages come into contact with one another could draw on my dissertation, that it would add to the conversation."
Both writers faced significant linguistic challenges when switching from Arabic to Hebrew. "Any time they wrote in Hebrew there was a gap that could never be fully bridged – an alienation, estrangement. They were trying to describe an experience that had most likely never before been described in that language." To clarify the larger significance of this transition from one language to another, Ben-Or turned to critical theorists such as Derrida on language and Lukács on literary realism.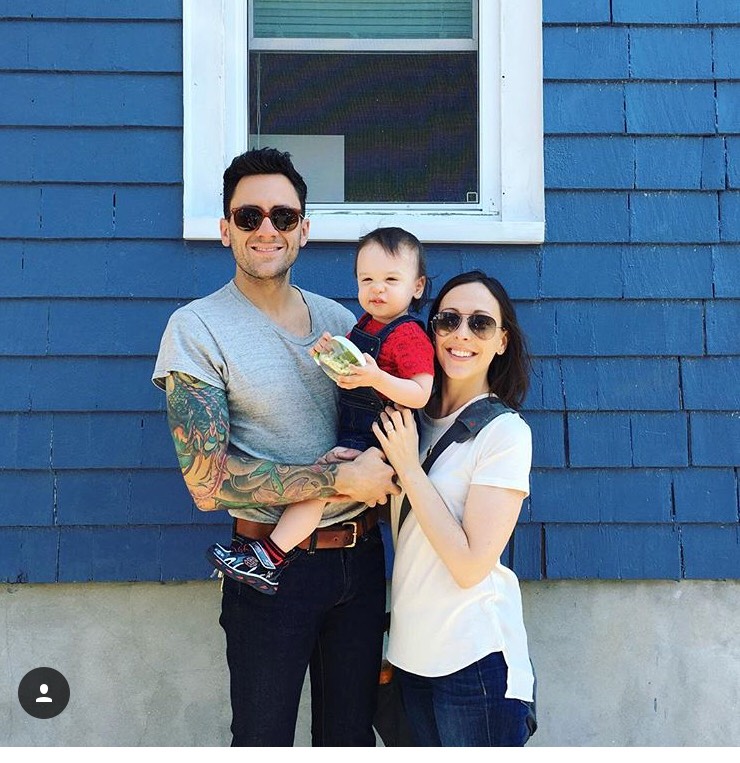 Ben-Or regrets that most Israelis don't have the Arabic language skills to appreciate what Arabic speakers bring to the table when contributing to Hebrew culture and literature.
"I would really like to see improvement in Israeli Arabic education," Ben-Or tells us. "The rate of Israelis who speak Arabic well is relatively low, and most who do, learned it for the military. Not to study literature." In Israel's educational system, Arabic language courses are not mandatory beyond a young age.
The Brandeis educational ecosystem, including the Schusterman Center for Israel Studies, the Near Eastern and Judaic Studies Department, and other resources, enabled Ben-Or to interact with top scholars on a daily basis. "There was always somebody around to ask" when he wondered about perspectives from different fields. Ulka Anjaria's course on postcolonial theory, for instance, led Ben-Or to draw on her work on Indian literary realism in his dissertation. He found Anjaria's book particularly useful in examining the staunch literary realism of Ballas' and Michael's writing. Visiting scholars in the Schusterman Center also expanded Ben-Or's horizons, including Yuval Jobani, whose book Aviv had the opportunity to officially translate while at Brandeis.
"In doing my doctorate, I learned how to be creative and innovative in my approach to problems."
The Association for Jewish Studies recognized the promise of Ben-Or's research in 2016, awarding him one of just eight fellowships. He was then awarded the 2017 Near Eastern & Judaic Studies dissertation award at Brandeis. An article in the Journal of Levantine Studies, an Israeli journal that appears in English, is among Ben-Or's latest accomplishments. This kind of interdisciplinary cross-pollination among Israeli scholars and the field of Israel Studies in the United States is something that the Schusterman Center strives to make possible.
Since defending his dissertation, Ben-Or has moved with his wife Maggie and 2-year-old son Noah to Washington, DC, where he will be doing analysis for the federal government. The research and critical thinking skills he honed in his doctorate at Brandeis made him attractive for this new position. "In doing my doctorate, I learned how to be creative and innovative in my approach to problems," he explains.
Ben-Or intends to expand his dissertation into a book, as well as to eventually revisit teaching in academia.
Abby Huber