Behind the Exhibition
Meet the Artist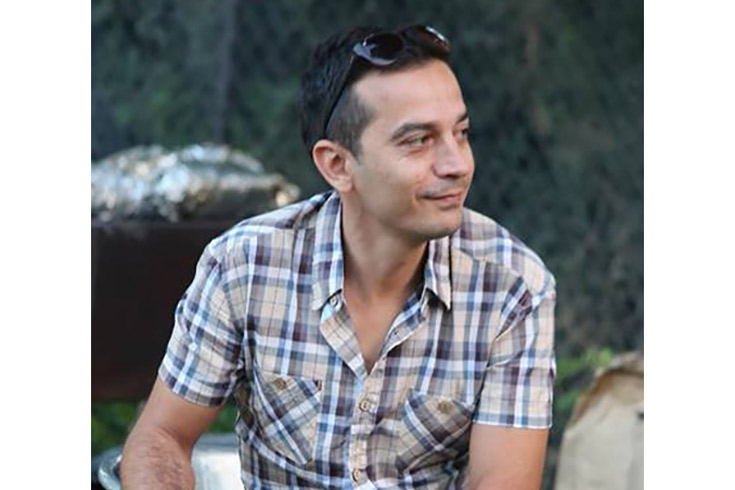 Eitan Buganim was born in 1974 in Dimona, Israel. He lives and works in Tel Aviv. Eitan studied for his MFA in Film and Video at Columbia College Chicago, in Illinois, and graduated with excellence with a degree in Fine Art from the Bezalel Academy of Art and Design, Jerusalem.
He has participated in numerous exhibitions and screenings, at, among others, Julie M. Gallery, Tel Aviv; Helena Rubinstein Pavilion, Tel Aviv; Ramat Gan Museum; The Negev Museum of Art, Beer-Sheva; Museum of Bat Yam; Petach-Tikva Museum of Contemporary Art; Ein Harod Museum; Nunnery Gallery, London; Circle 1 Gallery, Berlin; Houg-Gah Museum, Taipai; 10th International Istanbul Biennial, Turkey. 
Eitan has won several scholarships and awards, among them the 2021 Minister Award, and the Young Artist Prize, Ministry of Culture and Sports; Cinema Project, The Rabinovich Foundation for the Arts; The Video Art and Experimental Cinema Fund, The Center for Contemporary Art, Tel Aviv; The New Foundation for Cinema and Television. 

Since 2009, he has been teaching at the Multidisciplinary School of Art, Shenkar College of Engineering, Design and Art. 
Meet the Curator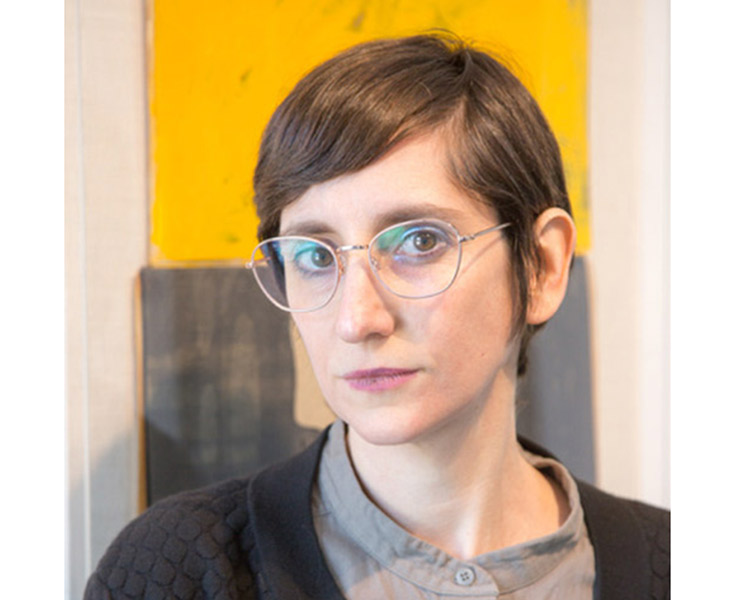 Rotem Rozental is Executive Director for the LA Center for Photography. Between 2016-2022, she served as Chief Curator at American Jewish University in Los Angeles, where she was also Senior Director of Arts and Culture, Director of the Institute for Jewish Creativity and Assistant Dean of the Whizin Center for Continuing Education at American Jewish University in Los Angeles.
She received her MA from the Cohn Institute for History and Philosophy of Sciences at Tel Aviv University in 2011, and her PhD from the Art History Department at Binghamton University in New York in 2019. Dr. Rozental contributes regularly to exhibition catalogues and artist books, and her writings have appeared in Artforum.com, Tablet, Forward, Philosophy of Photography, and Jewish Currents, among other outlets.
Her work has been recognized and supported by various organizations, including Artis, Independent Curators International (ICI) and The Center for Jewish History. Dr. Rozental's book, "Pre-State Photographic Archive and the Zionist Movement" is forthcoming from Routledge Press, and she was recently named recipient of the Jordan Schnitzer First Book Publication Award by the Association for Jewish Studies.
 Read more about her work in Rotroz.com and follow her on Instagram @rotroz.