Brandeis Library Acquires Caroline Goldbach Israeli Stamp Collection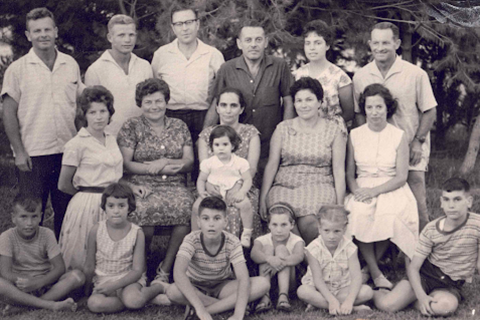 In honor of Israel's Independence Day, observed this year from the evening of April 14 through April 15, the Brandeis Library is delighted to announce the donation of the Caroline Goldbach Israeli Stamp Collection.
The collection highlights how "ordinary" lives can reflect much broader historical narratives. Caroline Goldbach, nee Meyers (1922-2020), lived her entire life in Indianapolis, Ind. There, she met Fritz Goldbach, who had fled Nazi Germany in December 1938, six weeks after Kristallnacht. Fritz's two sisters, Ilse Chorin and Martha Speyer, escaped to Israel. Over the years, Ilse and Martha, along with other family friends, sent stamps from Israel to Caroline, forming a material link among the dispersed siblings. The collection was donated to Special Collections by 
Caroline Goldbach's two daughters, Anne Goldbach and Lisa Goldbach Geisse.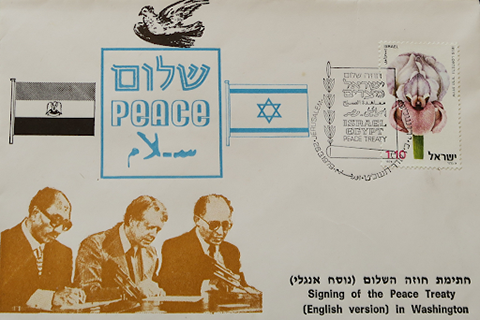 The collection's genesis story thus reflects the seismic shift in the 20thcentury of the world's Jewish population from its pre-war center in Europe to North America and Israel, and one example of a quotidian means by which ordinary citizens coped with these traumatic transformations. At the same time, the collection's commemorative stamps highlight specific historical moments, including previous Independence Days and the 1979 signing of Egypt-Israel peace treaty.
Stamps also highlight additional aspects of Israeli society, culture, and scientific achievements. And one celebrates Kibbutz Tirat Zvi, whose 1938 founders included a large number of recent immigrants from Germany, and home to Ilse Goldbach Chorin and her family. The Goldbach Collection beautifully complements an as yet uncataloged collection of earlier Israeli stamps held by the library.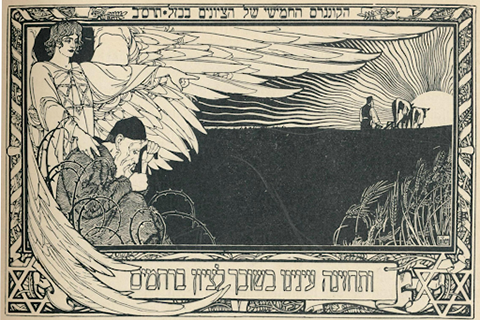 During the past year, Brandeis Library has also been honored with the generous donation by Hannah Sivak of Arizona, of the 1903 edition of collected works of the Zionist illustrator E.M.Lilien (1874-1925), with an introduction by reknowned Austiran Jewish writer Stefan Zweig. The book includes, among other treasures, Lilien's plate commemorating the Fifth Zionist Congress in Basel (1901).
For more information on these collections and other collections, email
ascdepartment@brandeis.edu
or Judaica Librarian Rachel Greenblatt at
rgreenblatt@branedies.edu
. For more on Brandeis's distinctive collections, visit the
Brandeis University Archives and Special Collections website
.