John Plotz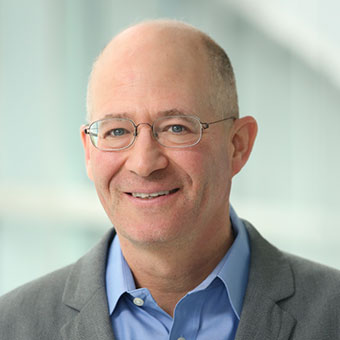 Barbara Mandel Professor of the Humanities
Director of Graduate Studies
Co-Founder, Brandeis Educational Justice Initiative
(education in the criminal justice system)
PhD, Harvard University
Editor, "B-Sides" (Public Books)
Faber Fellow in Humanities, Princeton University, Fall 2022
ORCID
Co-Host, Recall This Book podcast (episodes on minimalism, new media, addiction, Circe , etc.)

Meet Professor Plotz through OpenBook: An English Department Podcast.
Research Interests
Victorian literature, the novel, science fiction and fantasy
Awards
Eberhard L. Faber Visiting Fellow in the Humanities Council and Department of English at Princeton University, 2022-23
Nahum Glatzer Teaching Scholar Award, 2021-22
Fellowship, Newhouse Center for the Humanities, 2018-19
Guggenheim Fellowship, 2011-12
Fellowship at the Radcliffe Institute for Advanced Study, 2011-12
Brandeis University Dean of Arts and Sciences Mentoring Award, 2006-07
Howard Foundation Fellowship for 2005-06
Selected Publications
Books
Books and Articles (for a General Readership)
"In Memoriam: Agnes Heller." Public Books (Sept. 5, 2019).
"B-Side: Randall Jarrell, Pictures from an Institution." Public Books (March 6, 2019).
"In Memoriam: Philip Roth." Public Books (May 28, 2018).
"In Memoriam: Ursula K. Le Guin." Public Books (Jan. 29, 2018).
"John Williams's Perfect Anti-Western." Public Books (May 1, 2016).
"Nixon's Nemesis: Ursula Le Guin's Anarchist Aesthetics." Public Books (Oct. 15, 2015).
"The Story's Where I Go: An Interview with Ursula Le Guin." Public Books (June 15, 2015).
"Necessary Pleasures: How I Learned to Write, and Why." Writing for the Curious: Why Study Writing. Ed. Kishor Vaidya. (Curious Academic Publishing, 2015).
"Jean Stafford, Antisocialite." Public Books (Jan. 6, 2014).
"Zounds, Milady: At the Renaissance Faire." Slate (Feb. 2, 2013).
"Feeling like a Stoic: Doris Lessing's Experimental Fiction." Public Books (Au. 7, 2012).
"Ray Bradbury's Death." Slate. June 6, 2012.
"What Do 'Where the Wild Things Are' and Lincoln's Gettysburg Address Have in Common?" Slate. May 8, 2012.
"Their Noonday Demons, and Ours." The New York Times Book Review. Back-page Essay. Dec. 25, 2011.
"This Book is 119 Years Overdue." Slate. No. 17, 2011.
Brandeis Special Collections Spotlight, The Recuyell of the Historyes of Troye and the Kelmscott Press, November 2010
Academic Talks Available Online
Refereed Articles and Book Chapters
"Rhythm" in Oxford Handbook of George Eliot. Edited by Elisha Cohn and Juliette Atkinson. (Forthcoming, 2024).
"Kinetic Satire: Science Fiction in Wells's Shadow" in The Oxford Handbook of H. G. Wells. Edited by Sarah Cole and Duncan Bell. (Forthcoming, 2024).
"Xenophilia and Mechanophilia: Loving Machines in Science Fiction" in Love Etc. Edited by Rita Felski and Camilla Schwartz. (Forthcoming, 2024).
"Operating at a Loss: Nominal Values and Mechanical Models." Victorian Studies, vol. 62 no. 2, 2020, p. 268-272.
"Windy, Tangible, Resonant Worlds: The Non-Human Fantasy of William Morris" in Companion to William Morris. Edited by Florence Boos (Routledge, October 2020).
"Time Traveling with William Morris." Teaching William Morris, ed. Jason Martinek and Elizabeth Miller. (Rowman and Littlefield, 2019), 41-48.
"Having it Both Ways with Erving Goffman." Victorian Literature and Culture 47. 2 (2019), 1-10.
"Portability Now: Between Thing Theory and Object Oriented Ontology" in Portable Prose: The Novel and the Everyday. Edited by Niklas Fischer et al. (Lexington, 2018), 163-174.
"Science Fiction" [Keyword]. Victorian Literature and Culture 46:3/4 (2018) 854-858.
"Is Realism Failing? The Rise of Secondary Worlds." Novel 50:3 (2017), 426-436.
"How to Do Things with Things." Arcade Colloquy: Thing Theory in Literary Studies. Nov. 12, 2017.
"Overtones and Empty Rooms: Willa Cather's Semi-Detached Modernism." Novel 50:1 (2017), 56-76.
"Partial to Opera: Sounding Willa Cather's Empty Rooms" in "Sounding Modernism: Rhythm and Sonic Mediation in Modern Literature and Film." Edited by Julian Murphet, Helen Groth and Penelope Hone (Edinburgh University Press, 2017), 94-108.
"Victorian Short Stories." Chapter 7, Cambridge Companion to the English Short Story. Edited Ann-Marie Einhaus. (Cambridge University Press: 2016), 87-100.
"Materiality in Theory: What to Make of Victorian Things, Objects, and Commodities." The Oxford Handbook of Victorian Literary Culture. Edited by Juliet John (2016) 522-538.
"Speculative Naturalism and the Problem of Scale: Richard Jefferies's After London, After Darwin." MLQ 76.1 (2015), 31-56.
"The Provincial Novel." Companion to the English Novel, ed. Stephen Arata, J. Paul Hunter, Jennifer Wicke (Blackwell: 2015), 360-372.
"The Victorian Anthropocene: George Marsh and the Tangled Bank of Darwinian Environmentalism." Australasian Journal of Ecocriticism and Cultural Ecology (vol. 4, 2014), 52-64.
"Serial Pleasures: The Influence of Television on the Victorian Novel." RAVoN 63; Special Issue, Television for Victorianists (2014).
"Henry James's Rat-tat-tat-ah: Insidious Loss, Disguised Recovery and Semi-Detached Subjects." Henry James Review 34 (2013): 232-244.
"Two Flowers: George Eliot's Diagrams and the Modern Novel." A Companion to George Eliot. Ed. Amanda Anderson and Harry Shaw (Blackwell, 2013) 76-90.
"'On the Spot': Willa Cather's Remarkable Quotation Marks." Willa Cather Newsletter and Review. 56:2 (Spring 2013), 20-21.
"The Short Fiction of James Hogg." 113-121, The Edinburgh Companion to James Hogg. Edited Douglas Mack and Ian Duncan (Edinburgh University Press, 2012).
"No Future? The Novel's Pasts." Novel 44:1 (2011), 23-6.
"The Semi-Detached Provincial Novel." Victorian Studies, 53:3 (2011), 405-16.
"Reading as a Resonant Cavity: John Stuart Mill's Mediated Involvement" 69-92, The Feeling of Reading. Ed. Rachel Ablow (U. Michigan Press 2010).
"The Whole Hogg." Review Essay. Collected Works of James Hogg. Novel 43:2 (2010), 120-5.
"Antisocial Fictions: Mill and the Novel." Novel 43:1 (2010) 38-46.
"The First Strawberries in India: Cultural Portability in Victorian Greater Britain." Victorian Studies, Summer 2007, Vol. 49 Issue 4, p 659-684.
"Discreet Jewels: Victorian Diamond Narratives and the Problem of Sentimental Value." The Secret Life of Things: Animals, Objects, And It-narratives in Eighteenth-Century England. Edited by Mark Blackwell. Lewisburg: Bucknell University Press, 2007, 329-354.
"Nowhere and Everywhere: The End of Portability in William Morris's Romances." ELH 74:2 (2007), 931- 956.
"The Return of the Blob: Or How Sociology Decided to Stop Worrying and Love the Crowd." 203-224 in "Crowds," edited by Jeffrey T. Schnapp and Matthew Tiews (Stanford: Stanford University Press, 2006).
"Chartist Literature." Oxford Encyclopedia of British Literature. Ed. David Kastan. Oxford University Press, 2006, I, 440-444.

"Can the Sofa Speak? A Look at Thing Theory." Criticism (2005) 47:1, 109-118

"One-Way Traffic: George Lamming and the Portable Empire." After the Imperial Turn. Edited by Antoinette Burton (Duke University Press, 2003).

"Virtually Being There: Edmund Wilson's Suburbs." Southwest Review 87:1 (2002), 10-28. (winner, 2002 McGinnis-Ritchie Award for Nonfiction in Southwest Review)

"Crowd Power: Chartism, Carlyle and the Victorian Public Sphere." Representations 70 (2000), 87-114.
"Out of Circulation: For and Against Book Collecting." Southwest Review 84:4 (Fall, 1999), 462-478. (named Notable Essay, Best American Essays, 2000).
"Objects of Abjection: The Systematic and the Anti-Systematic in the Novels of Jean Genet." 20th-Century Literature 44:1 (Spring 1998), 100-118.
"Motion Slickness: Spectacle and Circulation in Thomas Hardy's 'On the Western Circuit." Studies in Short Fiction. 33:4 (1996), 369-386.
"Coriolanus and the Failure of Performatives." ELH 63:4 (1996), 709-732.
Edited Collection
"Pairing Empires: A Special Issue of the Journal of Colonialism and Colonial History" 2:1 (Spring, 2001). Selected papers from the Pairing Empires conference. Guest-Edited and with an introduction, Pairing Empires by Paul Kramer and John Plotz.
Selected Reviews
Current Projects
"Nonhuman Being: Post-Darwinian Naturalism, Fantasy, and Science Fiction" attempts to trace the legacy of Darwinian natural materialism in the near-simultaneous emergence of prose fantasy, science fiction and Naturalist literature. In the late 19th-century, evolutionary theory and the emergent "epistemic virtue" of objectivity shape not only the deterministic logic of Naturalism, but also the otherworldly permutations of fantasy and science fiction, which register a scalar shift in humanity's relationship to a more expansive space and time — and to human interior accessible in a range of new ways.
All three genres explore the nonhuman within human existence, making them bellwethers of changing human relations to the object as well as the animal world. A vernacular thing theory unfolded in the decades after Darwin — and in many ways persists into the present-day, subtly shaping various forms of "posthumanism" and "object-oriented ontology." Studying the rise of fantasy, science fiction and naturalism together — a novel approach, building on excellent recent scholarship about each separate genre — clarifies not only that thing theory's origins but also its contemporary afterlife.
Selected Courses Taught