Hebrew at North American Jewish Overnight Summer Camps
About the Hebrew at Camp Project:
This interdisciplinary study documented and analyzed how Hebrew is used and taught in Jewish overnight camps in the United States. The project findings are relevant for historians, Jewish studies scholars, applied linguists, and linguistic anthropologists.
The study addressed the following questions:
How is Hebrew used at camps, and how is it integrated into daily educational and recreational activities? How do these Hebrew-language practices connect to the educational and social objectives of each camp?
What is the reasoning behind the use of Hebrew at camp? What roles do Israel connection, Jewish peoplehood, and religiosity play?  
In what ways do camp affiliations and orientations (e.g., Zionist, denominational, communal, regional) result in varying Hebrew philosophies and uses? What role do Israeli staff and campers play in the incorporation of Hebrew at camps?
In what ways have camps and their umbrella organizations changed over time in their use of and orientation to Hebrew, and how have these changes been affected by – and been part of – broader changes among American Jews?
Team members visited 36 camps of diverse types and interviewed hundreds of stakeholders, including camp directors, educators, counselors, funders, Israeli emissaries, alumni, and campers. We also explored the history and evolution of Hebrew use at camps through archival research and interviews. Findings from a survey of camp directors were published in summer 2016. More information about the resulting book, Hebrew Infusion: Language and Community at American Jewish Summer Camps, published in summer 2020, is available here.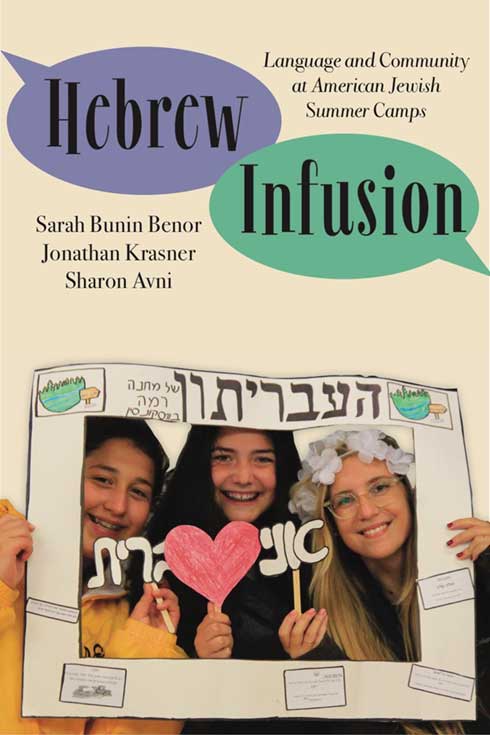 This Mandel Center project received funding from the Consortium for Applied Studies in Jewish Education (CASJE). Additional support was provided by a Wexner Foundation Alumni Collaboration grant.
Project leaders: