Bachelor of Arts and Bachelor of Science in Physics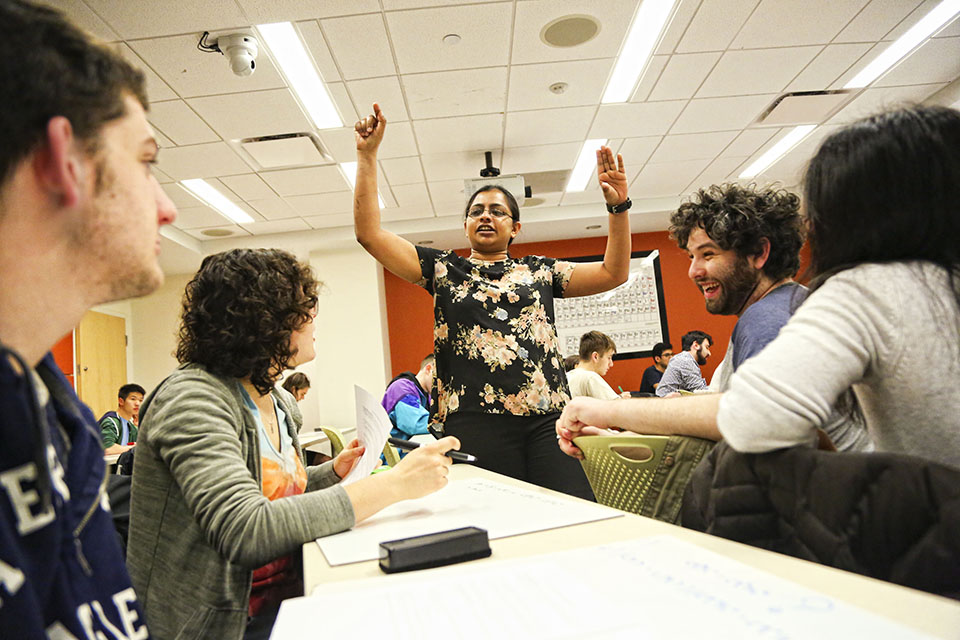 When you look at the world, do you often find yourself asking How? and Why? and What if? If so, a degree in physics might be for you.
Physics is the study of the laws that govern the physical world, from quarks to tsunamis, from black holes to blue skies. Its concepts are fundamental to geology, chemistry and the life sciences, and to much of the technology that shapes our lives.
Why Brandeis?
The highly ranked Martin A. Fisher School of Physics at Brandeis University has an international reputation for excellence in research. This, combined with Brandeis' commitment to fostering close faculty-student interaction, means you'll have direct access to physicists who are changing the world through research — and you'll contribute to their research as you work side by side.
Because we're located just outside of Boston, a major locus of physics research and home to some of the world's best universities, you'll be exposed to a steady stream of distinguished speakers and important colloquia.
Our undergraduate program in physics will prepare you for more in-depth study in the field, or for an exciting career in the public or private sector — in sustainable energy, for example, or nanotechnology.
Academics and Research
Faculty and Student Excellence
Beyond the Classroom
Careers, Graduate Study and Alumni
"Right off the bat, I was given these substantial tasks and assignments that kind of grew in both scope and size, allowing me to learn about the inner workings of the lab in a really hands on way."
Benjy Hetchman '16