Profile: Frances Chang '16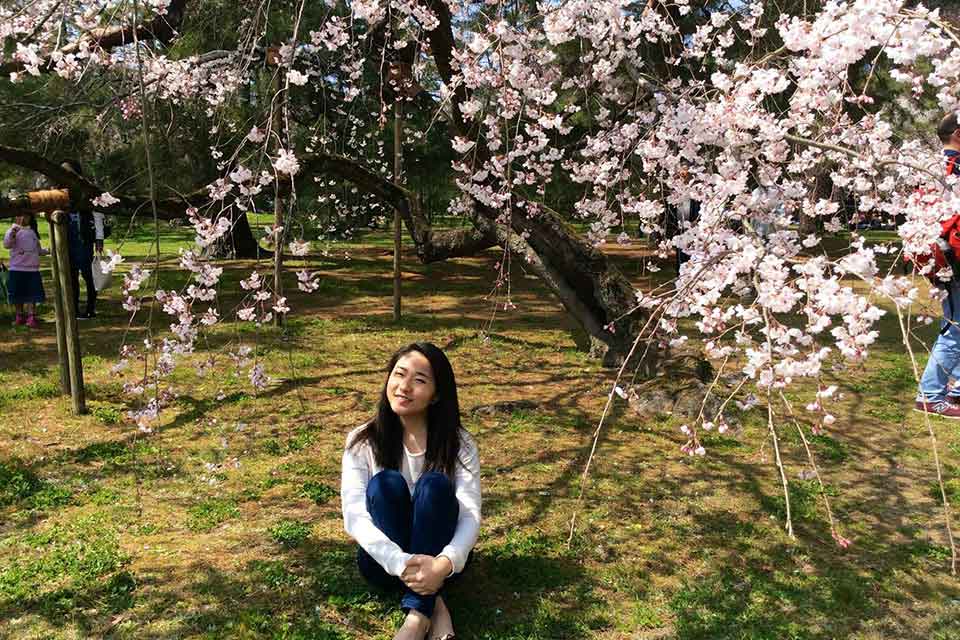 Major/minor: Psychology Major, Music and East Asian Studies Minors
Study abroad program: Kyoto Consortium for Japanese Studies (Spring 2015)
Reason you chose this program: I chose KCJS because it was one of the most language intensive and rigorous programs for Japanese studies. I wanted to improve my Japanese language skills. Kyoto is also a beautiful historical city with lots of temples and shrines. Kyoto is also a sister city of Boston.
Favorite class(es): I enjoyed an elective course on Japanese Religious Visual Arts. The course was taught in English. During the semester, students had the chance to go on various field-trips to visit temples, shrines, and museums. It connected Japan's local religions with the art forms and display, which was interesting.
Housing situation: I chose to live with a host family because I wanted to improve my Japanese and also be fully immersed in the local culture and everyday life. My host parents were an old couple. They were really sweet and caring.
Best memory: Another deciding factor for me to study abroad in the Spring in Japan was the Cherry Blossom season. Cherry Blossom is the national flower for Japan. It is a Japanese tradition to hang out and sit underneath the Cherry Blossom trees with friends while eating Bento (packed lunch) boxes, chatting, singing, and having a good time. The Cherry Blossoms were beautiful.
Greatest challenge: The language aspect was definitely the most challenging at first. I was only able to understand 30% of what my host family said. By the end of the semester, I improved and was able to understand more than 70% of their discussions!
Fact about (country) that you think people would be surprised to learn: There are cat cafes in Japan for you to drink coffee and play with cats. People with tattoos are banned to go to public hot springs.