Engage, Explore, Expand, Excite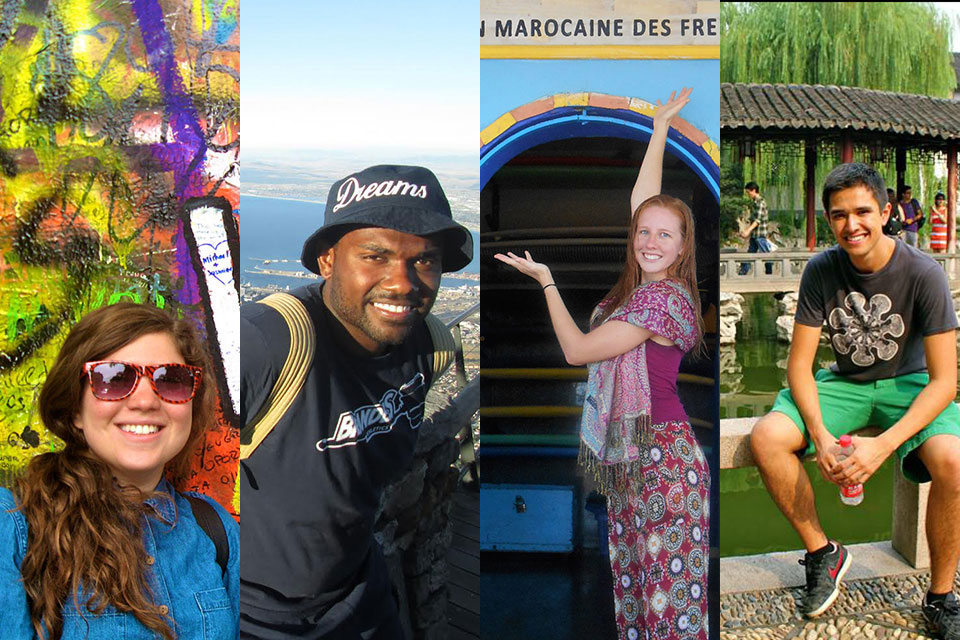 The Office of Study Abroad supports Brandeis students who participate on any of our 200 approved programs in some 58 different countries around the world.
On average 40% of the junior class studies abroad during the academic year while still more students took advantage of various international opportunities in the summer. There is a huge diversity of transformative experiences that Brandeis students have engaged in abroad, including:
studying biodiversity conservation hands-on in Panama
conducting ethnographic research on sacred figures in Mongolia
participating in a mock trail in the summer in The Hague, The Netherlands
studying economics in a Scandinavian context with Brandeis in Copenhagen: Economics in Denmark
completing major/minor or university requirements in Cape Town, South Africa
gaining expertise in Spanish in Havana, Cuba
study the masters with Brandeis in Siena studio art and art history program
creating and learning in the film industry in Prague, Czech Republic
The Office of Study Abroad is part of the Provost Office's global engagement efforts, find out more about Global Brandeis.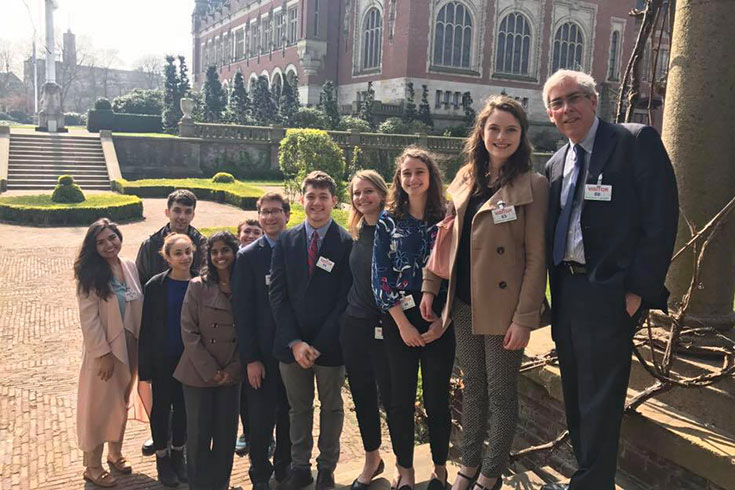 International justice: Brandeis students do legal work abroad in The Hague
Trying alleged terrorists in absentia while studying international law might seem like the job of a seasoned legal mind, but Brandeis undergraduates are engaged in such work through the Brandeis in The Hague study abroad program.