Jewish Day School Fellowship
Are you an experienced Jewish day school teacher interested in becoming an effective teacher leader without having to give up classroom teaching? Consider applying to Brandeis' Jewish Day School Fellowship.
This unique 13-month course of study is a chance for exceptional educators at Jewish day schools to join other talented and experienced teachers from a variety of school settings.
The program will prepare you to create change in your school by improving your pedagogical practices and helping you foster the kind of collaborative culture that leads to greater student and educator learning.
Our curriculum is designed to enable you to study and practice essential leadership skills while working full-time in your school. As a Jewish day school fellow, you will spend two summer sessions at Brandeis participating in rigorous coursework, complete in-service coursework through distance learning during the school year and receive continuous coaching for two years. The fellowship culminates in a two-and-half-day conference in the New York area, where you and other fellows will have an opportunity to showcase your teacher leadership work and network with other teacher innovators from Jewish day schools around the country.
The fellowship covers the costs of the program, which includes room and board at Brandeis for two summers and transportation to and from Boston.
You are eligible to apply if you:
Currently teach in a Jewish day school.

Have at least 5 years of teaching experience.

Excel in the classroom and want to continue teaching.

Have shown initiative in your classroom or school.

Possess leadership potential.

Have the support of your head of school.
If you meet these requirements and are interested in applying, please complete the application for the AGS in Teacher Leadership through the Brandeis University Graduate School of Arts and Sciences. Enrollment is limited and admissions are rolling. We will begin notifying candidates of acceptance on April 1st.
Alumni Spotlight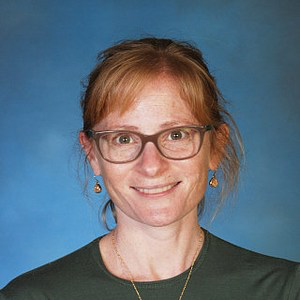 Orly Fass always knew that she wanted to be a teacher.  As a student, she loved being in school and learning, and was inspired by many of her own teachers growing up. Orly is a strong advocate of critical thinking and student-centered learning. While in the Brandeis Teacher Leadership Program, she led an initiative with her middle school colleagues to promote deeper classroom conversations in which students ask penetrating questions, build on each other's ideas and explore diverse perspectives.