Events Fall '23 - Spring '24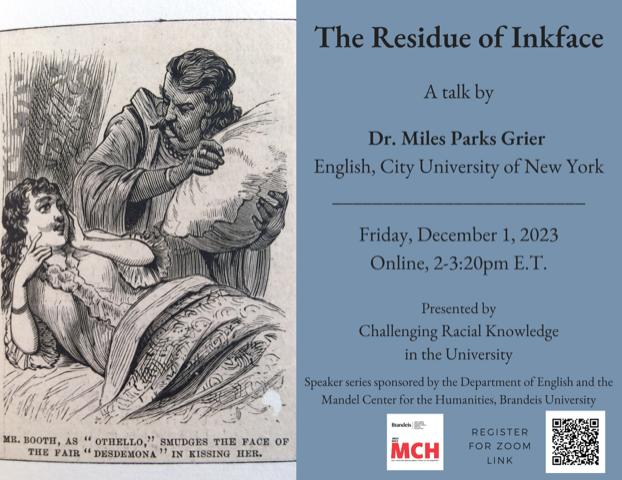 The Residue of Inkface
December 1, 2023
Miles Parks Grier, Associate Professor of English, City University of New York
Time: 2:00-3:20 pm
Location: Zoom
Register at the Challenging Racial Knowledge in the University series webpage.
English 4th Year PhD Symposium
March 7, 2024
Time: 3:30 - 4:45 pm
Location: Mandel Reading Room
4th year English PhD students present their work.
Care as Literature, Care as Praxis
March 18, 2024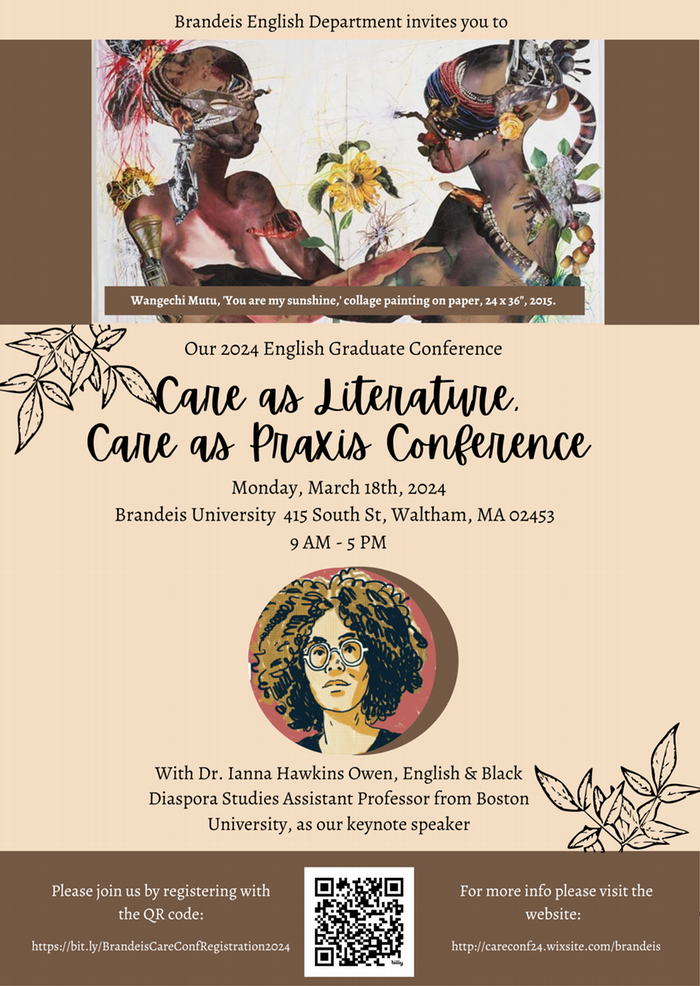 2024 Brandeis English Graduate Conference
Register here.
Time: 9:00 am - 5:00 pm
Location: TBA
"Caring for myself is not self-indulgence, it is self-preservation, and that is an act of political warfare."
—Audre Lorde, A Burst of Light
Literature, as a vehicle of care, has often been undervalued and neglected. "Black, lesbian, mother, warrior, poet" Audre Lorde's biomythography Zami: A New Spelling of My Name manifests care as the basis for survival and formulates the self in a way that foregrounds the work of literature itself as care work. In her collection of essays, A Burst of Light, Lorde explicates this care into the concept of radical care, emphasizing the importance of self-care for the Black body as an imperative to self-preservation, one that is necessary to be part of a collective and reach eventual liberation. If we take Lorde's approach to self-care to radically turn towards decolonial praxis, we can situate care itself in a realm of imagination and "the making of" collectivity and vulnerability that acknowledge the historical, bodily, and aesthetic differences. In these mechanics of care, BIPOC, queer, and women writers have used literature to insert care into their work. But, the complexity of "literary care work" falls into the wider scope of the humanities and sciences.

This conference takes seriously what it means to write with - and about - care. How do we manifest care as a methodological and tangible practice in our work, livelihood, and subjectivity? How do we contest and resist capitalist and neoliberal agendas of the academic systems by embodying praxis of care? Finally, how does care expand the scope of the humanities to a broader audience? By exploring these and more questions, we hope to consider how care work might allow us to better foster kinship, alliances, and commitment to our various communities in and beyond the academy.

Keynote by Dr. Ianna Hawkins Owen, English & Black Diaspora Studies Assistant Professor, Boston University.
See the conference website for more information, including the call for papers.
Jackson Holbert Reading
March 19, 2024
Time: 5:30 pm
Location: Rapaporte Treasure Hall
Jackson Holbert was born and raised in eastern Washington. He received a BA in English and Creative Writing from Brandeis in 2017 and an MFA in Poetry from the Michener Center for Writers in 2021. From 2021-2023 he was a Stegner Fellow at Stanford University. His poems have appeared in The Nation, Narrative, The Iowa Review, Poetry Magazine, and three editions of Best New Poets. His first book, Winter Stranger, won the 2022 Max Ritvo Poetry Prize and is out from Milkweed Editions. He lives in Oakland, where he is a Jones Lecturer in Poetry and Creative Nonfiction at Stanford.
This event is part of the Creative Writing Reading Series and is made possibly by the Grossbardt Memorial Fund. It is cosponsored by the Brandeis library.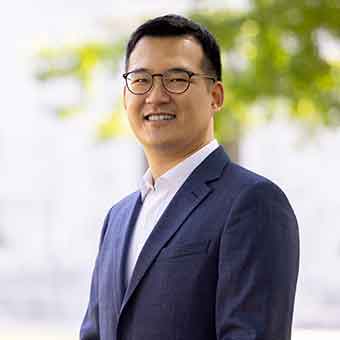 Between the 'American Century' and the 'Asian Century': Toward a New Paradigm for Understanding Racial Inequality
March 22, 2024
Chris Suh, Assistant Professor of History, Emory University
Time: 2:00-3:20 pm
Location: Zoom
Register at the Challenging Racial Knowledge in the University series webpage.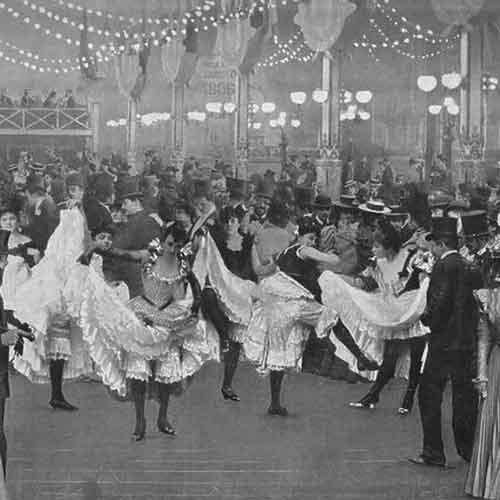 Translating Dance
April 19, 2024
Rachana Vajjhala, Assistant Professor of Music, Musicology, and Ethnomusicology, Boston University
Time: 2:00-3:20 pm
Location: Zoom
Register at the Challenging Racial Knowledge in the University series webpage.