Featured Content Slideshow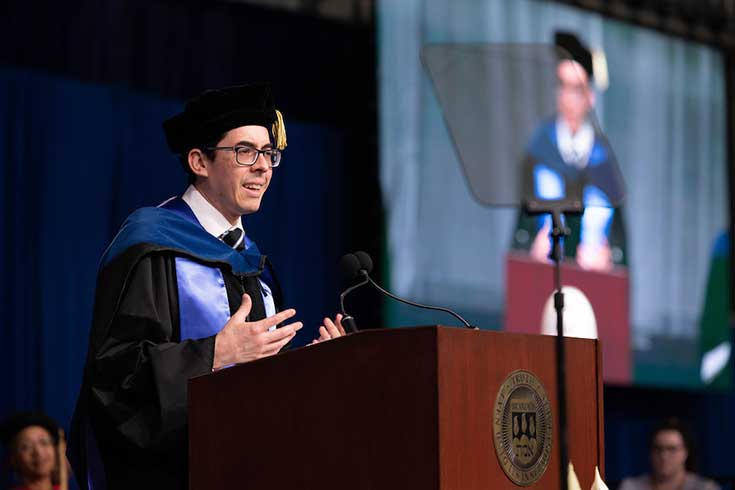 Emiliano Gutiérrez-Popoca Delivers Address
Emiliano Gutiérrez-Popoca, PhD'23, delivered the graduate student address at commencement.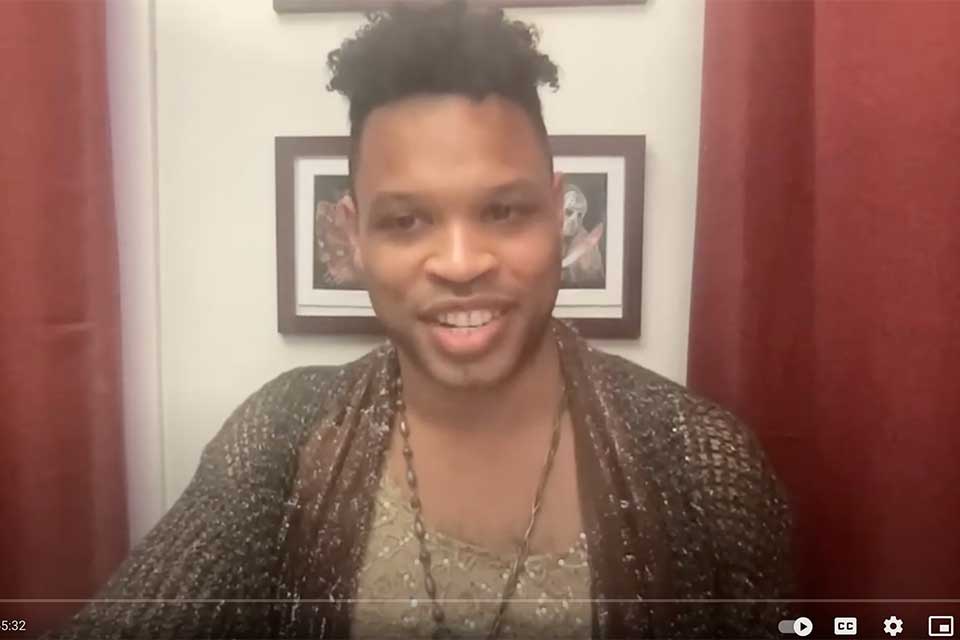 Callender on Rose YouTube
The Rose's YouTube channel features Professor Callender and others in discussion on "Black Queer Representation, Intimacy and Violence."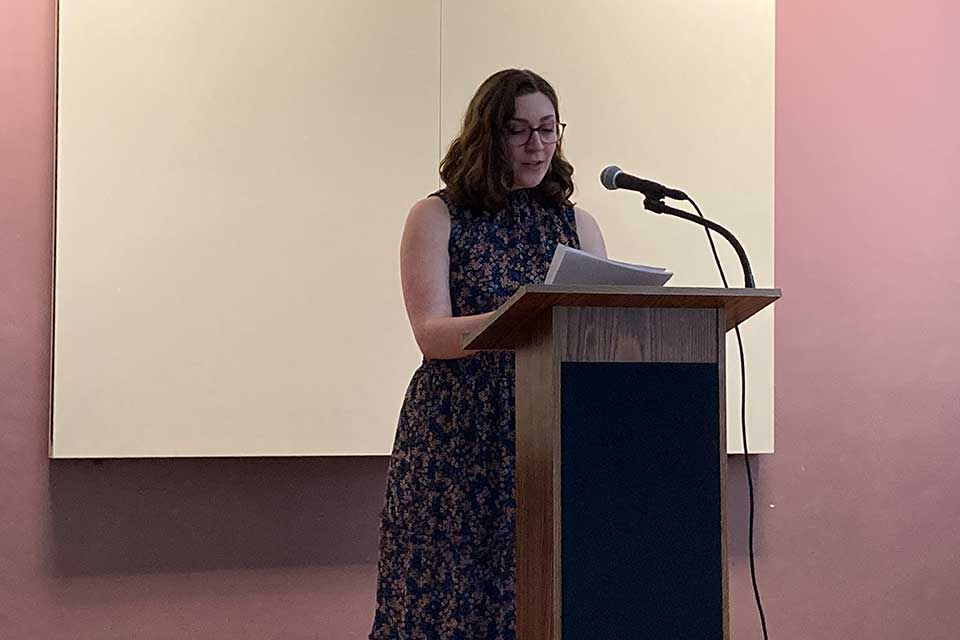 Creative Writing Senior Reading
Lindsey Odorizzi '23 reads from her honors work at the Creative Writing Senior Reading and Reception, May 4, 2023.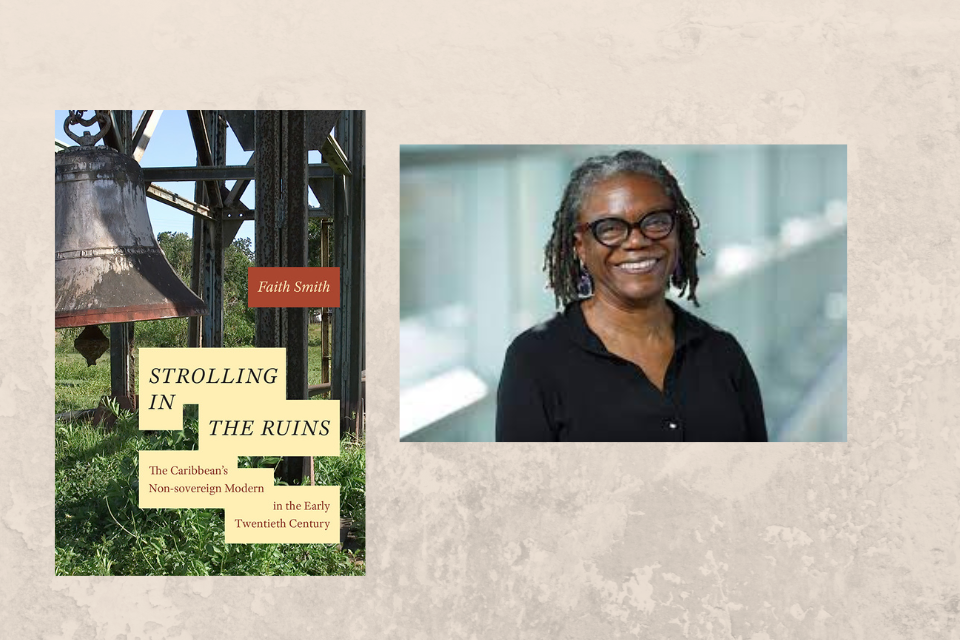 Strolling in the Ruins
Professor Faith Smith has published her new book, Strolling in the Ruins: The Caribbean's Non-sovereign Modern in the Early Twentieth Century.
Immerse Yourself in Literature and Culture
Studying English can help you perfect your understanding of a language you already use and enhance your appreciation for cultures you inhabit and/or encounter. The Brandeis Department of English trains students not only in skills for the present but also in deep knowledge of the past. 
We teach and study poetry and prose, as well as journalism, film, television and new media, and place these texts in historical and geographic context.
We study the past because literary works shape themselves as a tradition in which dialogue, disruption, revision and influence occur over time; and because, for many of us, context is integral to comprehending the particular novel, poem or essay under study. Extension over the globe complements immersion in the past. Wherever people rely on English — wherever some version of the tongue is spoken and written — we consider it our mission to study the literature and culture in which and to which it is put to use. 
Literary Genres
We teach a wide variety of genres within literature in English. The main rubrics might be poetry, prose, drama and media, under which a vast array of overlapping and heterogeneous subcategories will fall. These will put the kinds of qualities that we study to different use, depending on whether they are fictional or not, political or not, persuasive or expressive, public or private, philosophical or historical, religious or secular. The discrimination and analysis of these qualities and categories, their similarities and differences, belong to literary (and media) criticism, and we therefore teach the practice of criticism, but we do so by also teaching its theory, its history, and its philosophy. None of these categories is hard and fast in practice, and in different contexts any of them might merge with any other.
Degree Programs
The Department of English offers the following degree programs:
English Dept. Podcast Series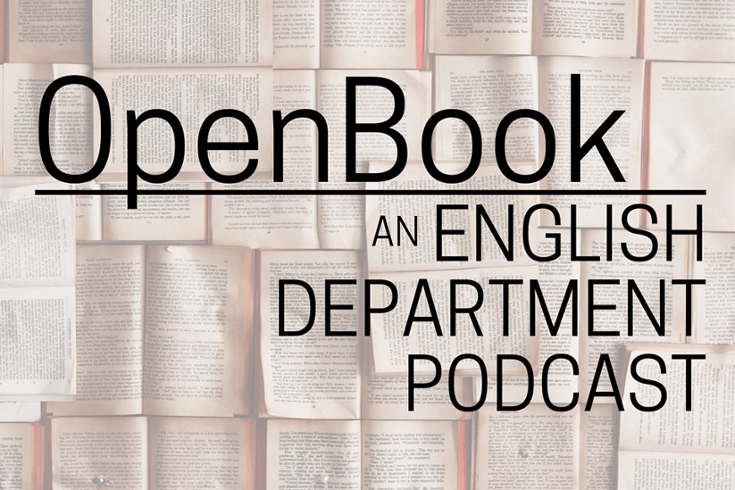 In this series of podcasts, Undergraduate Department Representatives from English and Creative Writing interview professors to help students get to know the faculty better both as scholars and as people. Listen to these podcasts to hear a little bit more about your professors than you may learn in the classroom!