Board of Advisors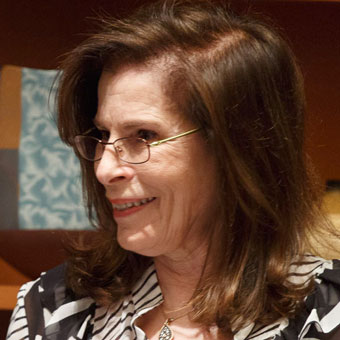 Phyllis Hammer has been active in the Boston Jewish community for more than 20 years. She served as president of Ma'ayan, Boston's Torah Studies Initiative for Women, which she helped found. Hammer was a founder of Congregation Shaarei Tefillah in Newton and served as its vice president. She also has served on the boards of Maimonides School, Boston's Bureau of Jewish Education and Combined Jewish Philanthropies. Phyllis Hammer is also a founder of Edah, a national organization dedicated to strengthening Modern Orthodoxy. She earned a PhD in microbiology from Mt. Sinai School of Medicine and was a National Science Foundation Fellow at MIT, conducting research in immunochemistry. Until 1983, she was a member of the research staff of MIT, working in biochemistry and biophysics.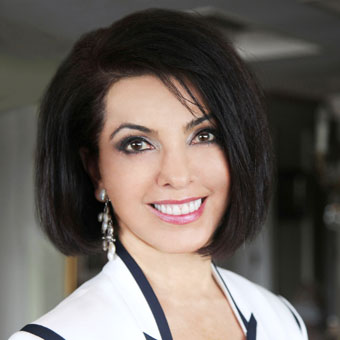 Talia Carner was the publisher of Savvy Woman magazine. A former adjunct professor at Long Island University School of Management and a marketing consultant to Fortune 500 companies, she was also a volunteer counselor and lecturer for the Small Business Administration and a member of United States Information Agency (USIA) missions to Russia. She participated at the 1995 International Women's Conference in Beijing, where she sat on economic panels and helped develop political campaigns for Indian and African women. Ms. Carner's first novel, "Puppet Child," was listed in "The Top 10 Favorite First Novels 2002" and launched a nationwide legislation (The Protective Parent Reform Act) that became the platform for two State Senatorial candidates. "China Doll" made Amazon's bestsellers list and served as the platform for Ms. Carner's presentation at the U.N. in 2007 about infanticide in China—the first ever in U.N. history. Her next novel, "Jerusalem Maiden," (HarperCollins, 2011,) won the Forward National Literature Award in the "historical fiction" category, and her newest novel, "Hotel Moscow," won USA Book News award. Over 50 of Carner's award-winning short stories, articles and personal essays have appeared in anthologies, literary magazines and leading websites. Ms. Carner is a board member of HBI, a research center for Jewish women's life and culture at Brandeis University. She is also an honorary board member of several anti-domestic violence and child abuse intervention organizations and works toward Israeli causes. She is married to Ron Carner, president of Maccabi USA. The couple has four grown children and reside in Manhattan and Bridgehampton, NY.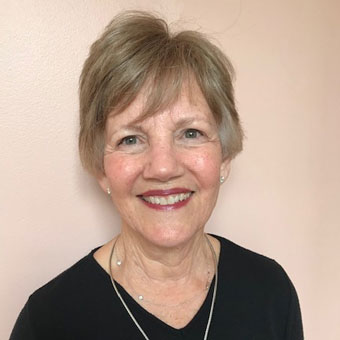 Leslie Gaffin
Board Member
Leslie B. Gaffin has served as a lay leader of Jewish organizations for nearly 40 years. She is a member of the National Council of Hadassah and liaison to the Hadassah-Brandeis Institute. She is a past chair of the Hadassah Northeast Area Development Center and served as the first Northeast Liaison for Keepers of the Gate from 2000-2002. A resident of Boston, Leslie is a member of the Board of JArts and serves as past chair and member of the executive committee of the Miriam Fund. Leslie received her BA from Wheaton College and earned a Certificate of Advanced Studies in Management from the Radcliffe Institute at Harvard University. Leslie and her husband, Michael, were founding members of Temple Shir Tikva in Wayland, where Leslie served on the board of directors from 1978-88. Leslie and Michael have three married children and seven grandchildren.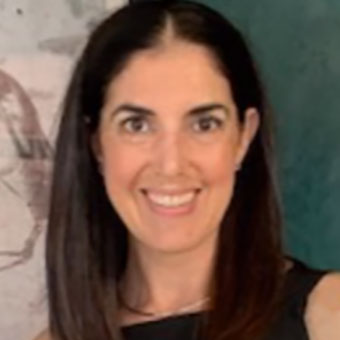 Jessica Grosman
Board Member
Jessica Grosman is a Registered Dietitian, recipe developer, culinary nutrition educator and yoga teacher. Her goal is to educate people, to get them excited and into the kitchen to cook their own food and find better health through the food they prepare for themselves, their family, and their community. Jessica's interests in cooking and helping others, as well as a deep fascination with the functioning of the human body, led her to the field of Nutritional Sciences. She earned both a BS and MS in Nutrition, prior to completing a dietetic internship in 2001. Jessica fills her time as a recipe developer, cookbook recipe tester, and teaching yoga classes. She is an aspiring food writer and hopes to write her own cookbook. Away from her professional endeavors, she is an avid reader and volunteer. Jessica has served as the Chair of HBI Conversations in Baltimore for many years and is currently Co-Chair of the group. Her website is her creative outlet for sharing the recipes that she creates for her own family to feast upon. When not in the kitchen creating deliciously nourishing recipes or on her yoga mat, Jessica enjoys reading, crafting, exercising, and traveling with her husband and teenage daughter.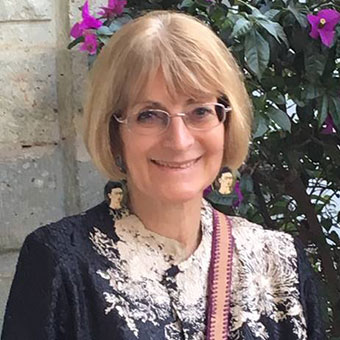 Dr. Tobe Levin von Gleichen is a collegiate professor emerita with the University of Maryland University College in Europe, an adjunct at the University of Frankfurt, and an Associate (since 2006) of the Hutchins Center for African and African American Research at Harvard University. She earned her PhD in comparative literature from Cornell University and a maitrîse from the Université de la Sorbonne nouvelle (Paris III) for her thesis on "Images of Women in Rousseau and Diderot." Dr. Levin has conducted extensive research and publication on women in the Holocaust. She has also held visiting research positions at Mt. Holyoke College, Brandeis and Cornell universities in the USA, and at China Women's University in Beijing, China.
Since 2009 Dr. Levin has been teaching summers at Northwestern Polytechnical University (Xi Gong Da), Department of Aeronautical Engineering, in Xi'an, China, and has lectured in Beijing on gender in African and African American literature as well as in her specialty, female genital mutilation (FGM). The topic first seized her attention in 1977 when the German feminist magazine EMMA introduced the term "Clitoridectomy." Since then, Dr. Levin has combined scholarship with activism and is recognized in Germany as one of the movement's pioneers. In regular consultation with African activists, in 1998 she co-founded FORWARD-Germany, e.V., a charity that aims to end the dangerous practice, and in 2009 launched UnCUT/VOICES Press to present to English-language readers key books on FGM that had appeared in French, German and other European languages. A multi-lingual educator and activist, she also translates and publishes, having three edited volumes and more than a hundred articles and book chapters to date. She lectures widely and blogs.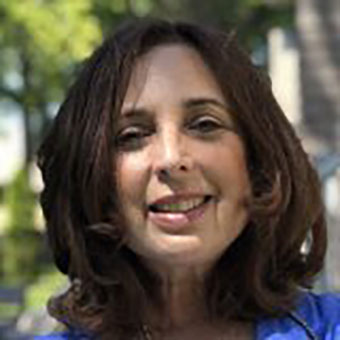 Ellen Kornmehl
Board Member
Dr. Ellen Kornmehl is a retired radiation oncologist, parent to two teenage children, Lia and Jake, and pediatric and adult cancer survivor. After graduating from Yale College '84 with concentrations in Immunology and Literature, she obtained an MD from Yale School of Medicine '88 and subsequently completed a residency through the Joint Center at Harvard Medical School and an American Cancer Society Clinical Fellowship in Immunology at the DFCI '93. Through her career, she served as an Attending physician in the in BWH/DFCI/Outreach programs, the MGH Department of Radiation Medicine, the MGH Gillette Center for Breast Diseases and Chief of Radiation Oncology Consultative Services at Newton Wellesley Hospital with interests in breast disease, lymphoma, and radioimmunotherapy. She has served on the Scientific Advisory Board of IDEC Pharmaceuticals, as a founding advisor to the New England Coalition for Cancer Survivorship, the Board of the Susan G. Komen New England Affiliate, and as a health advocate for Silent Spring, a national environmental toxicology and public policy organization focused on women's cancers and endocrine disruptors. After taking medical leave in 2006 and welcoming her second child, Ellen elected to parent full-time. She currently serves as a second term member of The Winsor School Corporation. She and her husband, Dr. Ernest Kornmehl, are active members of the Jewish community in Boston and Newton and have been honored by Mayyim Hayyim for their support. Their family enjoys exploring the world, sailing and boating, learning about food sources, and drawing.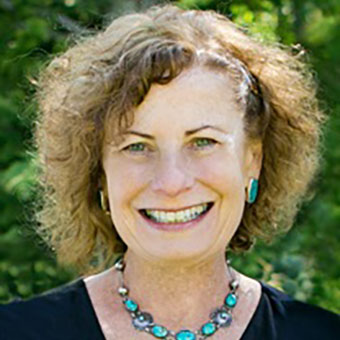 Sylvia Neil is the founder and chair of HBI's Project on Gender, Culture, Religion and the Law and co-editor of its book series. She is lecturer in law at the University of Chicago Law School, where she previously served as associate dean. She began her career as a poverty law litigator, served as Midwest regional executive director and legal counsel of the American Jewish Congress and consulted with government and not for profits, establishing the Jewish Women's Foundation for the Chicago Jewish Federation. She was appointed to both the Illinois and Cook County Commissions for Human Rights. She currently serves on several boards of trustees including the Chicago Symphony Orchestra, the Lyric Opera of Chicago, the Art Institute of Chicago, vice chair of the Museum of Contemporary Art, vice chair of Columbia College Chicago and the visiting committee for the humanities at the University of Chicago. She also serves as president of the Grand Teton Music Festival in Jackson Hole. She received her AB with high distinction from the University of Michigan, AM in Jewish studies from the University of Chicago and JD cum laude from Northwestern University School of Law. Sylvia is married to Dan Fischel with a wonderful growing family of children and grandchildren.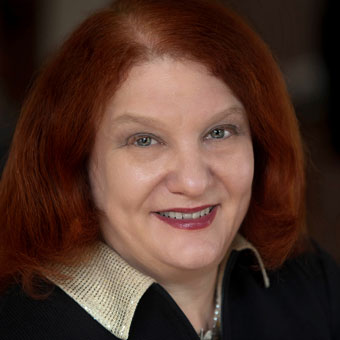 Suzanne Priebatsch
Board Member
Suzanne Priebatsch has focused her career in investment management on helping people become more "financially literate" so they can manage their wealth during their lifetimes and pass on legacies that reflect their values. A graduate of Smith College, Priebatsch became an investment manager in 1986, helping educate clients on making choices that were in line with their priorities. She has lectured on financial empowerment of women and girls at many universities and professional organizations. Outside of her career in investment, she has served on the boards of the Children's Museum of Boston, the American Repertory Theater in Cambridge, the Hadassah-Brandeis Institute, the Jewish Arts Collaborative, Combined Jewish Philanthropies, Hadassah Medical Organization, and the Israel Museum in Jerusalem. She also served as a founding board member of the Jewish Women's Archive. In 2006 she was honored by the Boston chapter of Hadassah as a Woman of Distinction. As of 2016 she serves as senior vice president of wealth management with Morgan Stanley.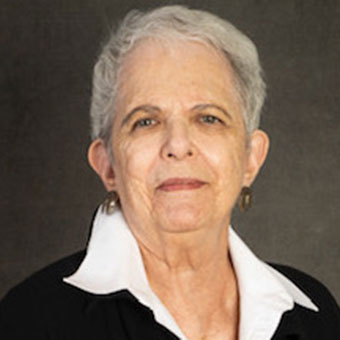 Elaine Reuben
Board Member
Elaine Reuben received her PhD from Stanford University in English, American and Dramatic Literature, fields in which she taught at the University of Wisconsin-Madison. A leader in the development of women's studies and affirmative attention to women faculty and students, Elaine was a member, then co-chair, of the Modern Language Association Commission on the Status of Women in the Profession, and was visiting associate professor and the first full-time faculty director of women's studies at The George Washington Graduate School. While national coordinator of the National Women's Studies Association (NWSA) she taught in the American Studies program at the University of Maryland, College Park, where NWSA was based, and directed the NWSA/FIPSE Project to Improve Service Learning in Women's Studies. Subsequently, Elaine served as a special assistant to the deputy undersecretary for management at the U.S. Department of Education, conducted executive searches for colleges and universities, was acting executive director of the Network of East-West Women, and provided training, consulting, editorial and organizational assistance to academic and non-profit organizations. A past president of the Jewish Study Center in Washington, DC, and among the founding trustees of the Tikkun Olan Women's Foundation of Greater Washington, she is a council member of Theater J at the Washington, DC JCC, a supporter of the Mosaic Theater Company of DC, and patron of the Timbrel Artist-in-Residence at the Summer Institute of the National Havurah Committee. She co-chaired the Middle East Peace and Democracy Circle of the Women Donor's Network, and is a member of J Street's President's Council and Finance Committee and of the New Israel Fund's DC Leadership and International Councils; she is a supporter of DC's Jeremiah Fellowship, a program of Jews United for Justice, and of the ACLU of the National Capital Area. On the HBI board, Elaine founded the Reuben/Rifkin Jewish Women Writers Series, a joint project of HBI and the Feminist Press, where she was also a board member for many years, and recently supported the HBI Spring 2016 Scholars-in-Residence Seminar on Jewish Women Writers in North America. A Brandeis graduate, she has supported the Leonard Bernstein Festival of the Creative Arts, made possible the University's acquisition of the Lilith Magazine archive, and been an engaged supporter of Peacebuilding and the Arts programs of the Brandeis International Center for Ethics, Justice and Public Life, where she is now a board member. In 2016 she was elected to the Brandeis Board of Fellows.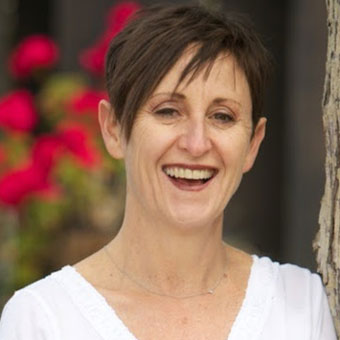 Caron Tabb was born in South Africa and raised in Israel from the age of eight years old. One of five girls, she grew up on a moshav south of Tel Aviv where her chores included daily collection of eggs from 1,000 chickens and regularly working the fields before school. After completion of her IDF army service, Caron began an extensive career in community-based nonprofits in Israel and the United States. In Israel, Caron worked for the Jewish Agency in a variety of leadership and community programs promoting and strengthening Israel-Diaspora relations. She also served as the Director of Community Relations for the Israel Antiquities Authority establishing the lobby for archeology in the Israeli Parliament, the Knesset. Subsequent to moving to the San Francisco Bay Area in 1999 Caron held numerous positions within the Jewish Community. She worked for the Institute for Jewish & Community Research and for the San Francisco based Jewish Community Federation as Director of Israel in the Gardens the community's premier event celebrating Israel's Independence Day with an annual attendance of 13,000 participants. In 2008 Caron assumed the position as the first Executive Director of My New Red Shoes, a young Bay Area nonprofit that provides new shoes and clothes to local homeless youth for their first day of school. Under her tenure My New Red Shoes successfully increased the number of youth served from 350 to over 3,000 and partnered with all the homeless shelters and agencies in the SF Bay Area. After moving to Boston in 2011, Caron become a full-time artist as well as the Director of Outreach and Curatorial Affairs at Artists for Humanity, a Boston based nonprofit which provides jobs and training for underprivileged youth in art and design. She has since left AFH to focus solely on her artwork. Much of Caron's art chronicles her journey and that of her families with mental health as a result of the illness of her son. She has become an advocate and a public speaker around issues of mental health, breaking down of the stigma and access to care for those in need. Her art serves and a departure point for discussions around this issue and has been exhibiting in galleries and museums around the USA. Her art also speaks to her strong Jewish identity as well as her immigration story challenging questions about immigrants and the challenges they face.
Caron has been a Board member of the New Art Center, Horizons for Homeless Children and serves on numerous committees for Combined Jewish Philanthropies of Boston, Temple Beth Elohim and additional local agencies. Caron holds a B.A in Education and a M.A in Nonprofit Management both from Hebrew University in Jerusalem. She is married to Dr. Kevin Tabb the CEO of Beth Israel Deaconess Medical Center. They have two children, Shai (24) and Noam (20) and resides in Newton Massachusetts.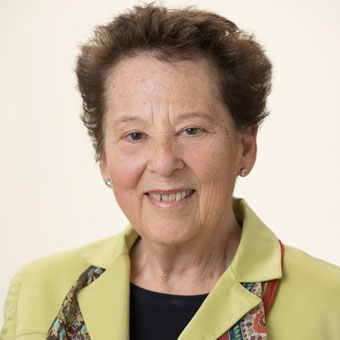 Diane Troderman
Served as Chair, 1997-2002
Diane has held numerous leadership positions in the Jewish community on local, national and international levels. She is passionate about Jewish education. Diane was the first chair of the Hadassah Brandeis Institute, whose mission is to develop fresh ways of thinking about Jews and gender worldwide by producing and promoting scholarly research and artistic projects. A science educator by profession, she is extremely interested in the neuroscience of language acquisition in early childhood and the cutting edge research on the spiritual child. Diane was past chair of PEJE (partnership for Excellence in Jewish education) and JESNA (Jewish education service of North America.) Presently, in addition to HBI, she serves on the board of the Davidson School of Education at the Jewish Theological Seminary; Hebrew Publics, a growing group of Hebrew charter schools in the U.S.; Shalom Learning, an online after-school program reaching students from 2nd to 7th grades in conjunction with synagogues as well as private mentoring; and the Washington Institute for Mid East Policy. She is a "friend" of the Israel Sci Tech schools. During the last twenty years, Diane has been involved in the renaissance of Jewish life throughout the world, especially in the FSU, where she often travelled with a group of family foundations from 1993-2006, renewing and restoring the seeds of Jewish life by giving grants to newly formed Jewish organizations. Diane and her husband Harold Grinspoon have traveled extensively around the world. She is a trustee of the Grinspoon Foundation and serves on the PJ Library book selection committee. She has received numerous awards and honorary degrees as well as published articles on intergenerational philanthropy. Between Diane and Harold they have six children and eleven grandchildren.