Current Scholars
The HBI scholar in residence program offers distinguished scholars, writers and communal professionals the opportunity to produce significant work in the area of Jewish studies and gender issues while being freed from their regular institutional responsibilities. Scholars in Residence contribute to the life of HBI by immersing in the institute's weekly activities, participating in HBI conferences and programs, and delivering a public lecture.
Fall 2021
Marla Brettschneider, University of New Hampshire

Revolutionary Legacies: Jewish Feminist Political Thinking
Dr. Marla Brettschneider is Professor of Political Theory with a joint appointment at the University of New Hampshire in Women's Studies and Political Science where she has chaired both of her departments. A builder of Women's Studies Programs, she is a founder at UNH of Queer Studies and the Social Justice Leadership Minor, and is active in the Race, Culture, and Power Program.  Brettschneider teaches, lectures, and publishes widely in Jewish feminist diversity political theory, looking at issues of contemporary Jewish politics through the co-constructed analytic paradigms of feminist, queer, critical race, class-based, and de-colonial studies. 
At HBI, Brettschneider will complete her manuscript, Revolutionary Legacies: Jewish Feminist Political Thinking. This work explores the lives, politics, work, and art of six twentieth-century women: Jamaica Kincaid, Golda Meir, Hannah Arendt, Frida Kahlo, Gertrude Stein, and Emma Goldman. She approaches this study as a political theorist using Jewish, feminist, queer, critical race, class-based, and decolonial co-constructed theories. Brettschneider thinks together with these historical figures to understand them and to imagine new possibilities for Jewish feminist lives, communities, and futures. 
Ayelet Brinn, University of Pennsylvania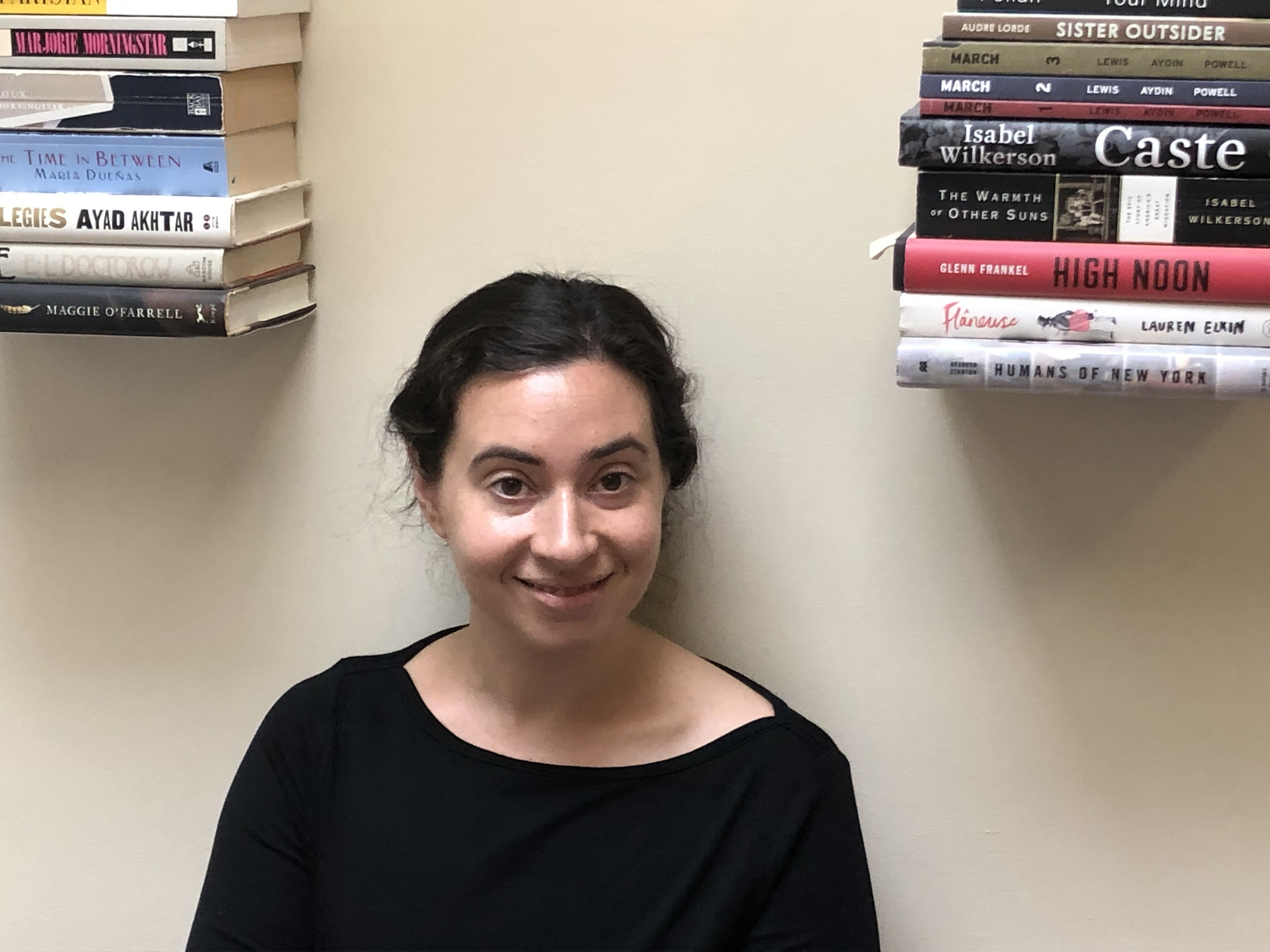 Tailors, Old Jews, and Women: Gender, Mass Culture, and the Rise of the American Yiddish Press
Ayelet Brinn is an American Jewish historian with an expertise in gender and popular culture. She received her PhD in History from the University of Pennsylvania in 2019 and has served as the Rabin Shvidler Joint Postdoctoral Fellow in Jewish Studies at Fordham University and Columbia University and as the Ivan and Nina Ross Family Fellow at the Katz Center for Advanced Judaic Studies at the University of Pennsylvania. Her work has been supported with research fellowships from organizations including the Association for Jewish Studies, the Center for Jewish History, and the YIVO Institute for Jewish Research. She is currently working on a book about the role of gender politics in the development of the American Yiddish press.
At HBI, Brinn will work on research to demonstrate how placing gender at the center of analysis rewrites the history of the American Yiddish Press in its period of peak influence, between the 1880s and 1920s. Unlike previous histories concentrating on more overtly political content, this project analyzes the role of "women's content," including advice columns, advertising, and women's columns, in the development of the Yiddish press. The seemingly peripheral status of these features meant that producers used them as testing grounds to explore what content an American Yiddish newspaper should include. Through this process, these features became central to newspapers' attempts to build a mass audience, to balance their engagement with American and Jewish culture, and to position newspapers at the center of American Jewish life.
Julia Phillips Cohen, Vanderbilt University
"Her Labor is Her Own": Middle Eastern and North African Jewish Women's Work in the Modern Era
Julia Phillips Cohen is an Associate Professor in the Department of History and the Program in Jewish Studies at Vanderbilt University. She is the author of two books: Becoming Ottomans: Sephardi Jews and Imperial Citizenship in the Modern Era (New York: Oxford University Press, 2014), and—together with Sarah Abrevaya Stein—Sephardi Lives: A Documentary History, 1700-1950 (Stanford: Stanford University Press, 2014). She has published articles in a range of venues, including the American Historical Review, International Journal of Middle East Studies, Jewish Social Studies, Jewish Quarterly Review, and AJS and, most recently, in the volume Jews, Liberalism, Antisemitism: A Global History, edited by Abigail Green and Simon Levis Sullam.
At HBI, Cohen will be working on a modern history of Ottoman Jewish women's work. Cohen's project will explore Ottoman and North African Jewish women's labor and professional histories in the modern era, asking: what drove Middle Eastern and Maghrebi Jewish women to seek employment, when they did so at all? Under which circumstances did this occur? When and how were they able to manage to keep their own earnings, rather than funneling them back into their household incomes? In which contexts was their work a matter of choice, driven by a broader sense of mission, professional or intellectual interests? Her interest in this project—and in asking these questions —has been driven by the realization that much of what we think we know about modern Maghrebi and Levantine Jewish women's working lives and aspirations has been overdetermined by the normative literature—produced largely, though not exclusively—by men for women throughout this period. The voices that emerge from such sources were loud, and many. But, if we listen carefully there are other voices that reach us, pushing us to rethink some of the most prevalent assumptions about Middle Eastern and North African Jewish women's autonomy—or lack thereof—in the modern era.
Adam Ferziger, Bar-Ilan University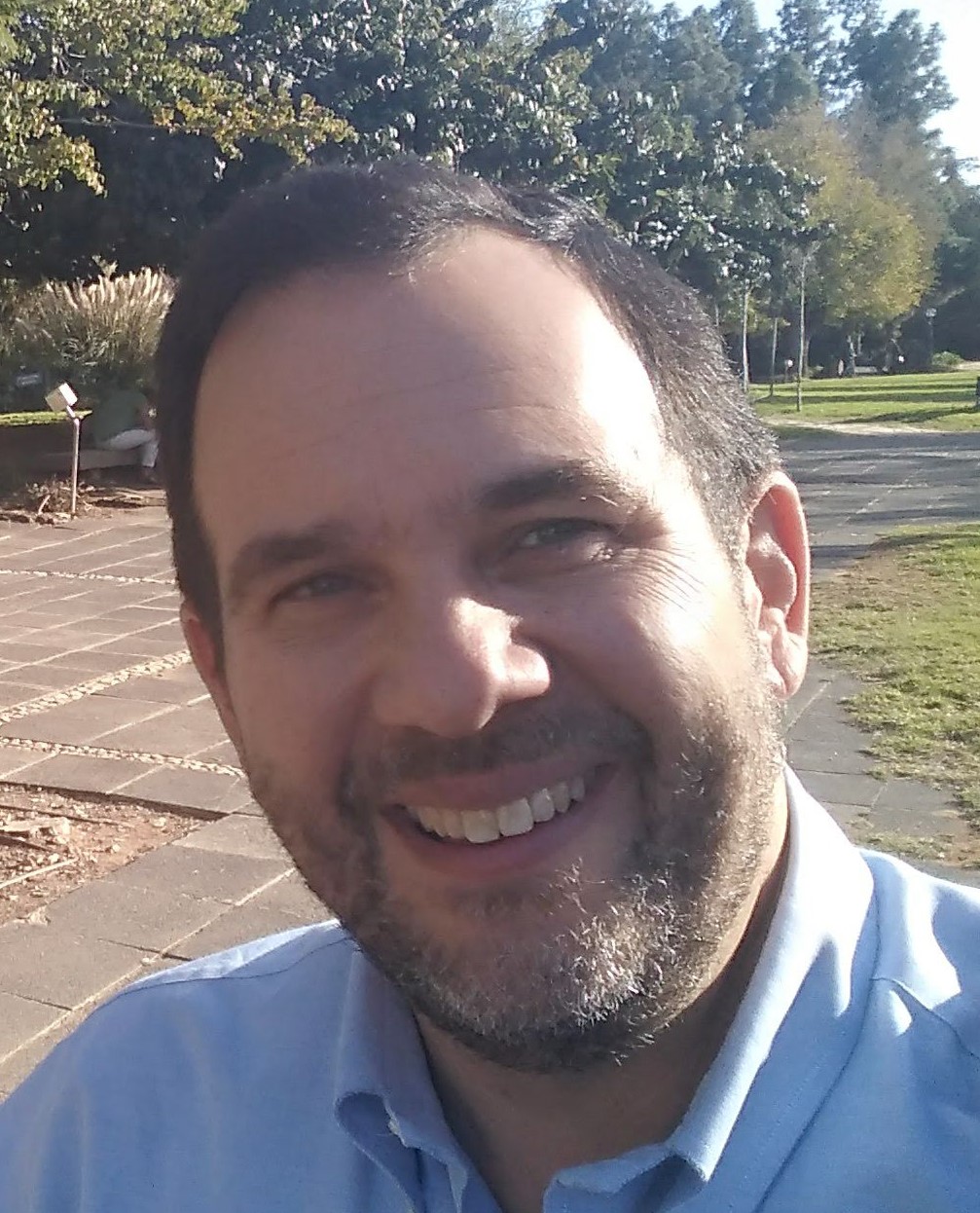 Women's Daf Yomi [Daily Talmud Cycle] Study: The Confluence of Three Religious Revolutions
Adam S. Ferziger is professor in the Department of Jewish History and Contemporary Jewry at Bar-Ilan University, Israel and holds the Rabbi S.R. Hirsch Chair for Research on the Torah and Derekh Erez Movement. He is a senior associate at the Oxford Centre for Hebrew and Jewish Studies, University of Oxford and co-convener of the Oxford Summer Institute on Modern and Contemporary Judaism. His research focuses on the history of religious responses to modern and contemporary life in Western Europe, the United States, and Israel as reflected, among others, in denominational and ideological divides, Jewish law, leadership and gender.
At HBI, Ferziger will be exploring the interface between law and gender as related to the Ba'al/Ba'alat Teshuvah phenomenon. From the late 1940s onwards, critical masses of adult Jews reared in nonobservant or moderately committed environments set out to adopt devout Orthodox lifestyles. However, despite the central role of law for Orthodox Jews, negligible attention has been paid to the encounter of halakhah with this phenomenon. Ferziger is setting out on a pioneering investigation and analysis of the development of a fresh strand of Jewish law that has not received rigorous consideration.
Orly Nathan, Samuel Neaman Institute
Elaine Reuben '63- HBI  Jewish Feminism Collections Scholar in Residence
Exploring the Brandeis Jewish Feminism Collections for the Development of a Feminist and a Gender-Sensitive Thesaurus
Orly Nathan is an Information professional and a feminist activist. Her current position is in Samuel Neaman Institute at the Technion where she is chief information specialist of "She Knows (Yoda'at)." Nathan is involved in the establishment of dedicated databases according to the research needs of the institution. She is responsible for information services and knowledge management for the faculty and external researchers and participating in research projects including women's promotion in academia and STEM professions. She worked as an academic librarian and was the editor of "MEIDAAT" – A journal dedicated to Library, Information & Archival Studies. Nathan is a long-time volunteer at Isha L'Isha (woman to woman) – feminist organization, Haifa. She was a member of the managing board and participating in the steering committee of "HFI - Haifa Feminist Institute". Nathan was also a co-founder of "Haifa Story Festival," a cultural project that provides a platform and facilitation for mostly excluded or peripheral Palestinian and Jewish populations in Haifa.

At HBI, Orly Nathan will undertake an archival research case study, which has evolved from the work on "She Knows," Israel's Gender Knowledge Center. The first aim is to expand the range of the thesaurus terms by tracing the evolution and transformation of terms expressed by Marcia Freedman and used in feminist and gender research and practice. The case study will attempt to propose in-depth cataloguing of a sample of collection documents using the thesaurus, integrated with the existing LCSH- Library of Congress Subject Headings.

Noya Rimalt, University of Haifa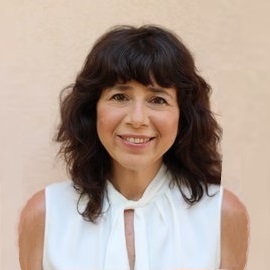 Abortion Regulation Between Rights and Access: A US-Israeli Comparative Perspective
Noya Rimalt is a Professor of Law at the University of Haifa. She specializes in gender issues, criminal law and feminist legal theory. Her work analyzes the intersections of gender, law and feminism in both legal theory and practice. She currently serves as the founding co-director of the Forum for Gender, Law and Policy. Rimalt has been a pioneer in promoting clinical legal education in Israel. In 1993 she established the first clinical program in civil rights at Tel Aviv University and served as its founding director until 1999 when she joined the University of Haifa. In recent years Professor Rimalt was a visiting professor at the University of Toronto Centre for Ethics and a visiting faculty at Georgetown Law Center and at the Washington College of Law at American University.
At HBI, Rimalt will conduct research that aims to compare the situation of American women to that of Israeli women in term of their ability to have full control over their reproductive decisions and particularly the right to terminate an undesired pregnancy. The ultimate goal is to shed light on the diverse set of gendered obstacles that still undermine women's bodily integrity and freedom in both countries and hinder their ability to enjoy the fulfilment of true gender equality.