Current Scholars
The HBI scholar in residence program offers distinguished scholars, writers and communal professionals the opportunity to produce significant work in the area of Jewish studies and gender issues while being freed from their regular institutional responsibilities. Scholars in Residence contribute to the life of HBI by immersing in the institute's weekly activities, participating in HBI conferences and programs, and delivering a public lecture.
Academic Year 2022-2023
Shula Mola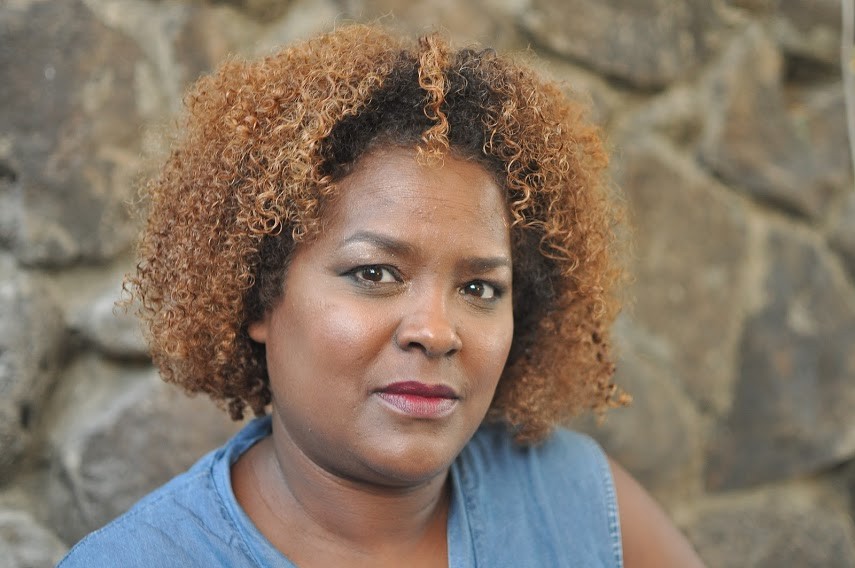 An Oral History of the Women of Enkash - The Zar and the Mergem Gojo (Blood Hut) as Spaces for Resistance
Dr. Shula Mola was named one of Israel's 50 most influential women in 2022 by Israel's leading economic newspaper, "Globes." She received her doctorate from Ben-Gurion University of the Negev, with a dissertation focusing on the impact of technology on activist immigrants. Mola's research interests include social stratification, oppression, and structural racism. Mola has been a leader of the Association for Ethiopian Jews (AEJ) for over 20 years, rising to the positions of Executive Director and eventually Chair. Mola received her B.A. and M.A. in Education from the Hebrew University; is a graduate of the Mandel School for Educational Leadership; and holds principal and teacher certificates. 
At HBI, Mola will work on an oral history of the women of Enkash – the Zar and the Mergem Gojo (blood hut) as spaces for resistance and will focus on women's experiences, specifically, the phenomena of the "Zar," a supernatural controlling spirit, and the Mergem Gojo, a space where women went while menstruating or giving birth. Her study analyzes these two phenomena as strategy of women's resistance to patriarchal oppression. 
Spring 2023
Rachel B. Gross, San Francisco State University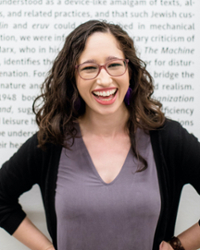 Preaching the Promised Land: Mary Antin's American Religions
Rachel B. Gross is Associate Professor and John and Marcia Goldman Chair in American Jewish Studies in the Department of Jewish Studies at San Francisco State University. She is a religious studies scholar who studies twentieth- and twenty-first-century American Jews. Her book, "Beyond the Synagogue: Jewish Nostalgia as Religious Practice," was a 2021 National Jewish Book Award finalist in American Jewish Studies and received an Honorable Mention for the 2021 Saul Viener Book Prize, given by the American Jewish Historical Society. She is currently working on a religious biography of the twentieth-century American Jewish writer Mary Antin.
At HBI, Gross will be working on "Preaching the Promised Land: Mary Antin's American Religions" which will explore Mary Antin's variable and dynamic approaches to religion. As a political campaigner, a Zionist, a member of an intentional Christian community, a devotee of the Indian spiritual leader Meher Baba and more, Antin's political and spiritual explorations tell us about the possibilities of early twentieth-century American Jewish identities. This religious biography will tell the story of a Jewish writer, a single mother, a disabled woman, and a spiritual seeker who found communities that sustained her and her daughter on her own terms. She sought out intentional communities not in spite of her mental and physical illnesses but because of them, finding communities where she could contribute and be embraced as her whole self, including as a Jew.
Sivan Rajuan Shtang, Sapir Academic College and Shenkar Academic College, Israel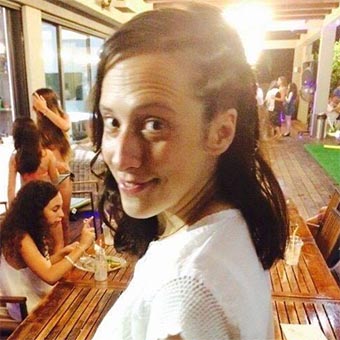 Mizrahi Feminist Art: A Multicultural Imagination
Dr. Sivan Rajuan Shtang is a scholar of visual culture. She is a lecturer in the Department of Communication and the Department of Culture – Creation and Production at Sapir Academic College, Israel, and in the Unit for History and Philosophy of Art, Design, and Technology at Shenkar Academic College, Israel. Rajuan Shtang is a board of directors member of the Women, Art, and Gender Research Association in Israel. She earned her BFA from the Department of Art at Bezalel Academy of Art and Design, Israel, and her M.A and Ph.D. from the Hermeneutics and Culture Studies Unit at Bar-Ilan University, Israel.  Her most recent article is: ""Every Now and Then A Floor Rag Flies at Me:" The Politics of Cleanliness in the Art of Mizrahi Women," Israel Studies 28.1 (2022); Among her previous publications is Visual Culture in Israel, co-edited with Noa Hazan (Tel Aviv, 2017) [Hebrew] – the first comprehensive anthology of visual culture for the Hebrew reader; and "Queer Urban Social Movement and the Zionist Body: National Erection Parades," Geography Research Forum 39:1 (2019). Her forthcoming publications: "Race and Gender in the Early Zionist Scopic Regime," Jama'a Journal of Middle Eastern History 26 [Hebrew]; and "Situated Imagination of Zionist Borders: Gender Nonconforming Photography of Yael Meiry," Women and Performance: A Journal for Feminist Theory (2023). 
At HBI, Rajuan Shtang will be working on "Mizrahi Feminist Art: A Multicultural Imagination," a pioneering research book aimed at a multicultural feminist reimagining of the Mizrahi identity and cultural practices. It does so by focusing on a marginalized arena of decolonization: the art of contemporary Mizrahi feminist artists, descendants of Jewish communities who immigrated to Israel\Palestine from Arab and Muslim countries. Using different mediums and techniques, but presenting their works during the same time frame, Mizrahi feminist artists challenge their racialized forced identities, which were historically constructed through Zionist visual culture at the intersection of multiple margins: gender, class, sexuality, and race. By so doing they participate in the ongoing collective Mizrahi feminist struggle, which takes place in today's public sphere in Israel.