Current Scholars
The HBI scholar-in-residence program offers distinguished scholars, writers and communal professionals the opportunity to produce significant work in the area of Jewish studies and gender issues while being freed from their regular institutional responsibilities. Scholars-in-Residence contribute to the life of HBI by immersing in the institute's weekly activities, participating in HBI conferences and programs, and delivering a public lecture.
Spring 2020
Esther Brownsmith, Brandeis University
The Concubine in the Refrigerator: Objectifying Women in Comics and Scripture
Esther Brownsmith is a PhD candidate at Brandeis University in Bible and Ancient Near East; her interests include intersectionality, intertextuality, and interpretive techniques. Her dissertation, "Inconspicuous Consumption: Conceptual Metaphors of Women as Food in the Deuteronomistic History," explores three biblical texts of violence against women as they metaphorically portray the women as food. In her work, Esther draws on Brandeis's rich tradition of philological exegesis, applying it to modern questions of gender and violence.
Renée Melammed, Schechter Institute in Jerusalem
The World of Women in the Cairo Geniza
Renée Levine Melammed is a professor of Jewish History at the Schechter Institute in Jerusalem whose fields of research include the lives of conversos and Sephardi and Oriental Jewish women. Her current project deals with women's lives as reflected in the Cairo Geniza, in particular, through letters. She has published numerous articles in four languages as well as Heretics or Daughters of Israel: The Crypto-Jewish Women of Castile (Oxford, 1999); A Question of Identity: Iberian Conversos in Historical Perspective (Oxford, 2004); and An Ode to Salonika: The Ladino Verses of Bouena Sarfatty (Indiana University Press, 2013). She is also the academic editor of Nashim.
Moria Ran Ben Hai, Bar Ilan University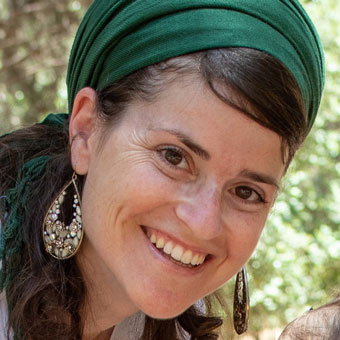 From Orthodox and Feminist to Orthodox Feminist: Kolech, JOFA, and Orthodox Feminist Activism in Israel and the US
Moria Ran Ben Hai received her PhD from Bar Ilan University in The Land of Israel and Archaeology. Her dissertation was titled "The Individual, the Feminine and the Public: The Portrait of Professor Alice Shalvi and Her Enterprises as a Reflection of the Development of Women's Status in Israeli Society." She also studied at Bar Ilan's seminary for women, The Midrasha for Women and at Midrashet Lindenbaum, focusing on Talmud. She teaches academic writing at the Open University of Israel. Prior to this, she was a coordinator of a workshop titled, "Religious Women and Researchers," and she taught at Pelech High School for girls in Tel Aviv. She will be at HBI as a scholar in residence for the 2019-2020 academic year, working on research that examines the journey in Orthodox feminism in Israel and the U.S., looking at both Kolech and JOFA.
Ben Steiner, Brandeis University
Ketubot as Enforceable Contracts under American Law: The Case of Charleston, South Carolina
Benjamin Steiner is a fifth-year doctoral student in the Department of Near Eastern and Judaic Studies at Brandeis University. His dissertation focuses on the ketubah as a window into social and cultural change in America and England, among Jews and between Jews and their neighbors. He has also published articles on the history of Conservative Judaism.