Current Scholars
The HBI scholar-in-residence program offers distinguished scholars, writers and communal professionals the opportunity to produce significant work in the area of Jewish studies and gender issues while being freed from their regular institutional responsibilities. Scholars-in-Residence contribute to the life of HBI by immersing in the institute's weekly activities, participating in HBI conferences and programs, and delivering a public lecture.
Spring 2021
Sari Fein, Brandeis University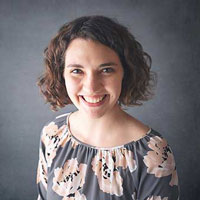 Conceiving Motherhood: The Reception of Biblical Mothers in the Early Jewish Imagination
Sari Fein is a PhD candidate in the Near Eastern and Judaic Studies Department at Brandeis University in Waltham, MA. Her areas of interest include Hebrew Bible, Judaism and Christianity in late antiquity, and women and gender studies. Sari's dissertation is on the reception history of biblical mothers in early Jewish art and literature. During her residency, Sari will be working on chapters on the afterlife of Rachel in Lamentations Rabbah, and the many lives of the "Mother of Seven" in 2 and 4 Maccabees and rabbinic literature. She lives in Newton, MA with her husband and two daughters.
Gwynn Kessler, Swarthmore College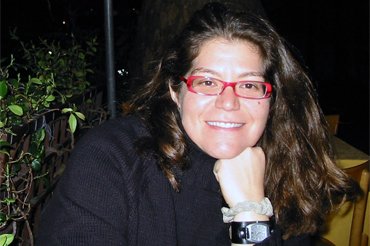 The Crooked and the Straight: Queer Theory and Rabbinic Literature
Gwynn Kessler is an Associate Professor in the Department of Religion and the Director of the Beit Midrash at Swarthmore College. She received her Ph.D. in Talmud and Rabbinics, with a specialization in Midrash, from the Jewish Theological Seminary. She has taught at the University of North Carolina in Greensboro and the University of Florida in Gainesville. She has also taught at the Harvard Divinity School as a Women's Studies in Religion Program Research Associate. She is the author of Conceiving Israel: The Fetus in Rabbinic Narratives (UPenn, 2009) and co-editor with Naomi Koltun-Fromm of A Companion to Late Ancient Jews and Judaism (Wiley Blackwell, 2020). She is currently working on her second monograph that uses queer theory to examine rabbinic constructions of gender and the body. She lives in Mt. Airy, Philadelphia with her partner and two children.