Faculty and Staff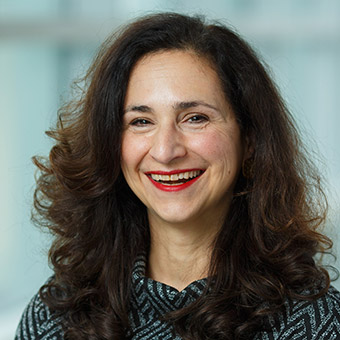 Lisa Fishbayn Joffe, SJD
Shulamit Reinharz Director of HBI
Lisa Fishbayn Joffe is the Director of the Hadassah-Brandeis Institute at Brandeis University where she teaches in the Departments of Philosophy and Near Eastern and Judaic Studies and the Women's, Gender, and Sexuality Studies Program. She is also director of the Project on Gender, Culture, Religion and the Law that explores the tension between women's equality claims and religious laws. Her research focuses on gender and multiculturalism in family law and on the intersection between secular and religious law. She is the author of "Gender, Religion and Family Law: Theorizing Conflicts Between Women's Rights and Cultural Traditions," (2012); "The Polygamy Question," (2015); "Women's Rights and Religious Law," (2016) and was guest editor of a special issue of "Nashim: A Journal of Jewish Women's Studies and Gender Issues on New Historical and Legal Perspectives on Jewish Divorce," (Volume 31, 2017). She is a co-founder of the Boston Agunah Task Force, devoted to research, education and advocacy for women under Jewish family law. She holds three law degrees; an LLB from Osgoode Hall Law School and LLM and SJD from Harvard Law School. Before coming to HBI, she taught in the Faculty of Laws, University College London and was law clerk to Justice Frank Iacobucci of the Supreme Court of Canada. She was called to the bar of the Law Society of Upper Canada.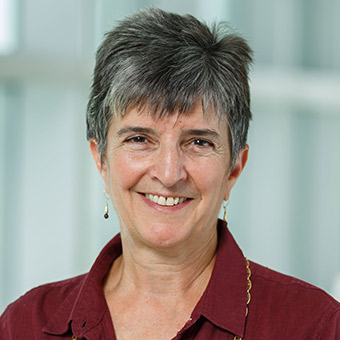 Debby Olins
Assistant Director for Administration
Debby Olins joined the Hadassah-Brandeis Institute in 2000. She holds a bachelor's degree from Connecticut College and a master's degree from Johns Hopkins School of Advanced International Studies. Olins oversees all HBI's academic programs including: the HBI Research Awards, the Scholar-in-Residence Program, HBI Internship Program, the HBI Artist-in-Residence Program and the HBI Translation Competition.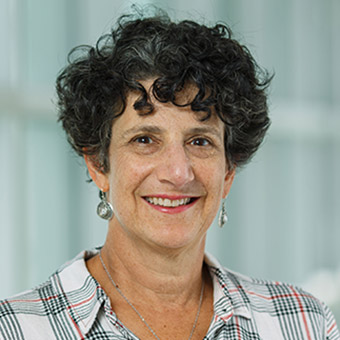 Amy Sessler Powell
Assistant Director for Communications
Amy Sessler Powell has been writing for local and national news organizations for 30 years. Prior to working at HBI, Powell was associate editor of the Jewish Journal in Salem, Mass. and publicity director for the Lappin Foundation. Earlier in her career, she worked at several local newspapers and was part of the inaugural team for the Boston Globe North section. She is also a private college essay coach. Powell received a BA from Tufts University and an MS from Boston University. Her work has appeared in Parenting Magazine, Patch.com, RandomHousekids.com, Interfaithfamily.com, Lamaze.com, Twins Magazine and others.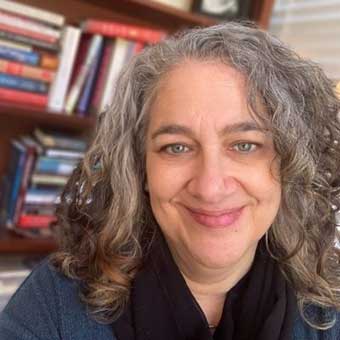 Terri Brown Preuss
Director of the Sandra Seltzer Silberman HBI Conversations Series, HBI Senior Program Coordinator
Terri Brown Preuss is the director of the Sandra Seltzer Silberman HBI Conversations Series and the HBI Senior Program Coordinator. She joined HBI in 2017 and is a graduate of Boston University where she received her BA in History with a minor in Women's Studies. She also received her JD from Northeastern University School of Law. Preuss comes to the HBI with a great deal of experience in program development and management from her years as an active volunteer and Board member at the Solomon Schechter Day School in Newton, MA. She is trained as a lawyer and early in her career clerked for the Hon. Nancy Gertner (ret.) and worked at the ACLU of Massachusetts as an intake attorney focusing on civil rights and civil liberties.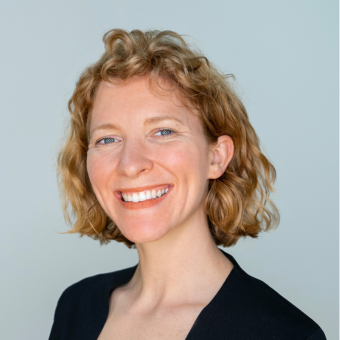 Olivia Baldwin
Rosalie and Jim Shane Curator & Arts Coordinator, Kniznick Gallery
Olivia Baldwin has been organizing and curating exhibitions and arts programs for the past decade. Her experiences working within artist-led spaces, nonprofits, interdisciplinary festivals, universities, and museums inform her collaborative curatorial approach. She holds a BFA in Art and a BA In English/Creative Writing from the University of Wisconsin-Madison, and an MFA in Studio Art from the University of Connecticut. As a practicing artist, Baldwin exhibits widely and teaches studio art at colleges throughout New England.
Abby serves as librarian to the WSRC/HBI scholars, staff and students. She received a BA from Alfred University; a MA in American history from the University of Delaware; and a Master of Library Science from Simmons School of Library and Information Science, Simmons College.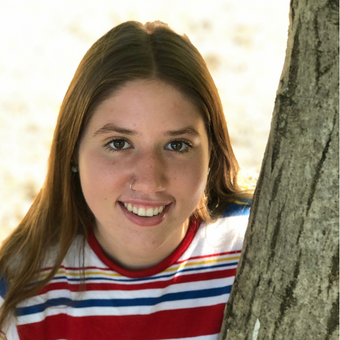 Mara Lebovitz
Office Assistant
Mara Lebovitz '24 is an undergraduate student from Menlo Park, California. She is pursuing a double major in Sociology and Anthropology, as well as a minor in Women's, Gender, and Sexuality Studies. After Brandeis, Mara plans to attend graduate school as an extension of her undergraduate academic interests. She comes to the Institute with experience in development, fundraising, and event planning. Mara is excited to join the Hadassah-Brandeis  Institute as Office Assistant to aid in furthering the Institute's mission to embolden inquiry into the interplays of Judaism and gender.