Camille Eskell
The Fez as Storyteller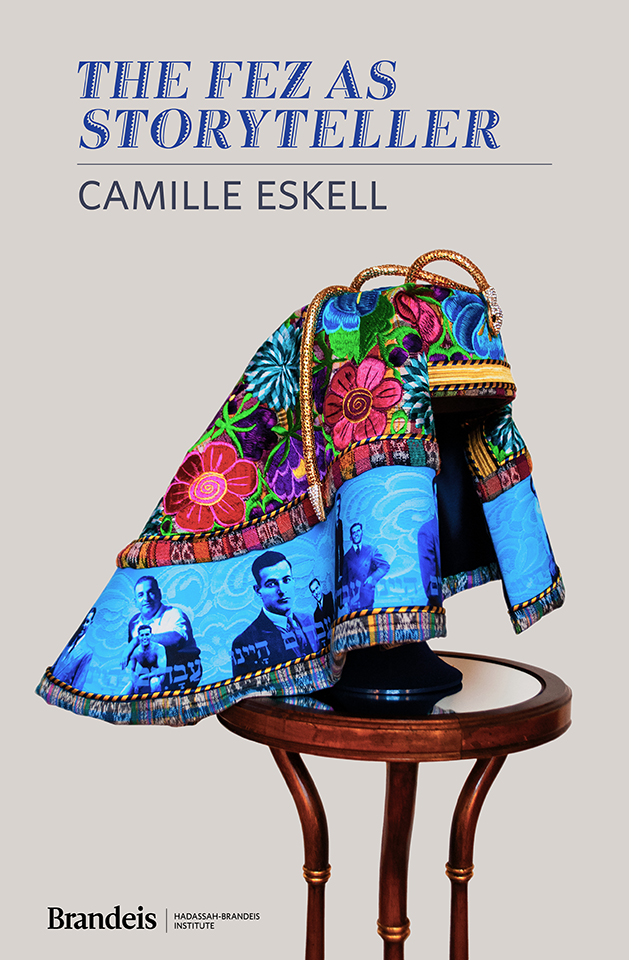 The Hadassah-Brandeis Institute is proud to present a solo exhibition by Connecticut-based artist Camille Eskell. "The Fez as Storyteller" explores deeply ingrained gender biases in cultural and religious practices through the lens of domestic relationships.
Eskell's multimedia sculptures mine two generations of her family's history as Iraqi Jews living in Bombay, India. Combining visual symbols and fabrics from Middle Eastern, South Asian and Sephardic traditions, the works exist as hybridized garments and forms of headwear. The fez cap becomes a significant armature to build upon as Eskell reflects on her maternal and paternal grandfathers' manufacturing and distribution of the hats in India. Importing French lace was another family enterprise led first by her uncle and then her father in New York; these materials in Eskell's work map a family's journey through the manufacturing of garments and materials, each existing as a form of cultural assimilation, resilience-- and a reminder of the pervasive power structures regarding gender.
Against this backdrop, Eskell's sculptures are painstakingly embellished and constructed, with images of the artist and her family grafted onto the forms. The incorporated photographs are smeared, distorted, and serve to interrupt and retell a daughter's narrative. Supported by pedestals and never worn, the works suspend the continuation of gendered values and blind family tradition.
Events
Virtual Artist Lecture | Camille Eskell
March 24, 2021
2021 HBI Artist Camille Eskell discussed her work and process in "The Fez as Storyteller."
Virtual Program | Taking Over the Crown: Camille Eskell's "The Fez as Storyteller"
April 1, 2021
HBI Research Associate, Dr. Sivan Rajuan Shtang, will interview artist Camille Eskell about the ways in which her family's journey and the history of the Iraqi Jewish community in India inspired the complex mix of socio cultural symbols, personal imagery and exploration of gendered traditions in Eskell's HBI exhibition, "The Fez as Storyteller."