Research Associate Program
Research Associates are HBI affiliates who carry out projects that support the institute's mission. HBI provides RAs with academic oversight, access to HBI and the resources of Brandeis University. RAs are expected to play an active part in the intellectual life of the institute and the university. This includes attending and presenting in the Institute Seminar, attending other lectures and workshops as appropriate, and giving a public talk. Scholars may also be asked to contribute a discussion of their work  to the HBI blog Fresh Ideas from HBI.

HBI does not provide RAs with assigned work space at the institute or with financial support. Individuals may, however, apply for funding through any of the HBI programs. Applications to the Research Associate program are by invitation only and may be renewed annually upon submission of an annual report describing the research associate's contributions to the life of the institute and progress on their own research.
2022 Research Associates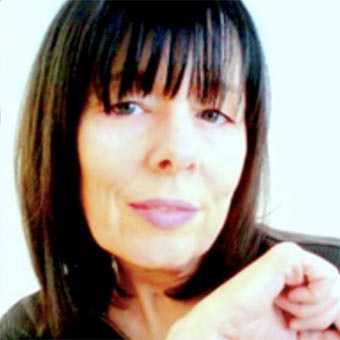 Ornit Barkai
Laid to Rest: Buried Stories of the Jewish Sex Trade
Ornit Barkai is a documentary filmmaker whose areas of research cover gender, culture and identity, public memorialization and social memory. Her cinematographic works offer intergenerational, multicultural perspectives on narratives of social memory and memorialization, identifying gaps between historical events and memory. Ornit's current project explores parallels between the historic narratives of her documentary-in-progress "Laid to Rest: Buried Stories of the Jewish Sex Trade" to contemporary patterns of human trafficking into the commercialized sex industry. Ornit's extensive research uncovers rare confidential materials from archives worldwide, including Argentina, Israel, Europe and the United States. Formerly, as an HBI Scholar-In-Residence, she was awarded a grant for her pre-production research on this topic. Her review of the book "Tme'im, the Trade in Women in Argentina and in Israel" was published by the Latin American Jewish Studies Association.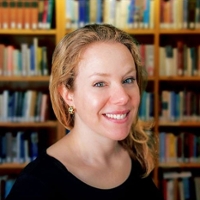 ATOMIC ANNA is Rachel's second novel. It was named a Most Anticipated Book by Bookish, a Best Book of the Month by Buzzfeed, and was Apple Books Book of the month in April 2022. The New York Times Book Review said, "The novel is masterfully plotted." Rachel's debut, A BEND IN THE STARS, was named a New York Times Summer Reading Selection and a Barnes & Noble Discover Great New Writers selection. It is also a Boston Globe Bestseller.
Rachel is a prolific writer and reviewer whose work has appeared in publications such as the LA Review of Books, the Tel Aviv Review of Books, LitHub, CrimeReads,  Hey Alma! and more. She will be a Scholar in residence at the Hadassah-Brandeis Institute at Brandeis University this coming fall and is a graduate of GrubStreet's Novel Incubator. She is also the founder of Debut Spotlight and the Debut Editor at A Mighty Blaze. In a former life she was a hedge fund manager and a spin instructor. She has degrees from Harvard in Business and Literature and Philosophy. She lives in Brookline, MA. Rachel is represented by Eve Attermann at WME.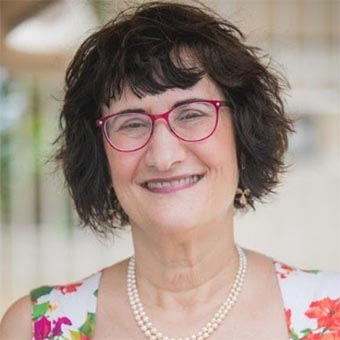 Edna Barromi-Perlman is a senior lecturer at the Department of Visual Literacy at Kibbutzim College of Education in Israel. Edna is a research fellow of the Institute for Research of the Kibbutz and the cooperative idea in the University of Haifa, and a research associate at the Hadassah-Brandeis Institute. Her research focuses on archival photographs in Palestine and Israel, personal albums and the use of photography in education. Her work appears in academic journals such as Social Semiotics, Journal of Israeli History, Journal of Visual Literacy, Journal of Landscape Ecology, International Journal of Qualitative Methods and Photography and Culture. She received her doctorate at the University of Sussex, and her MFA at Goldsmiths College in the UK. Her book "Photographs of Childhood and Parenting on Kibbutz: Collective Memories and Private Memorials" was published in 2019.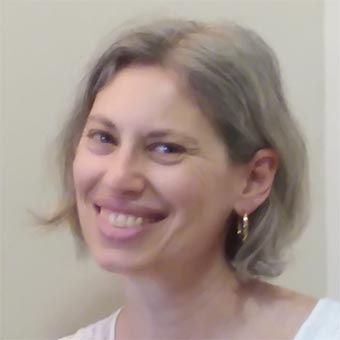 Tamar Biala
Dirshuni: Israeli Women Writing Midrash — English edition
Tamar Biala is engaged with Jewish feminism as a writer and lecturer. She received her Bachelor of Arts in Jewish Thought at Hebrew University and Master of Arts in Women's Studies at the Schechter Institute/Jewish Theological Seminary, where she wrote a thesis on feminist theology's critique of divine transcendence under the direction of Prof. Tamar Ross. Biala taught at Jerusalem's IASA (a high school for gifted children from all over Israel), and taught for a number of years at the Hartman Institute's teacher training program and seminars for the officer corps of the Israel Defence Forces. She also studied and taught in a number of pluralistic batei midrash in Israel.
Biala served for several years on the board of Kolech, the Religious Women's Forum, under whose auspices she developed high school curricula on gender and religion. Over the last decade she has published two volumes of midrashim written by contemporary Israeli women, "Dirshuni — Midreshei Nashim" (Yediot Acharonot, 2009, 2018); Volume 1 was co-edited with Nehama Weingarten-Mintz. The English edition of "Dirshuni" will be published in June 2022.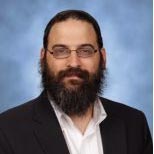 Ilan Fuchs
Women in Judicial Roles
Ilan Fuchs is a legal historian and a scholar of international law. His historical work deals with the role of religion in Jewish history and he uses legal documents to learn about the changes in religious society vis-a-vis the secular establishment. His work on international law deals with laws of war in light of the changes in contemporary warfare. His most recent book, titled "Jewish Women's Torah Study Orthodox Religious Education and Modernity," addresses the question of women's integration in the halachic-religious system at this pivotal intersection. Orthodoxy was faced with the question: "Which parts, if any, of modernity should be integrated into Halacha?" Exemplifying the entire array of Orthodox responses to modernity, this book is a valuable addition to the scholarship of Judaism in the modern era and will be of interest to students and scholars of religion, gender studies and Jewish studies.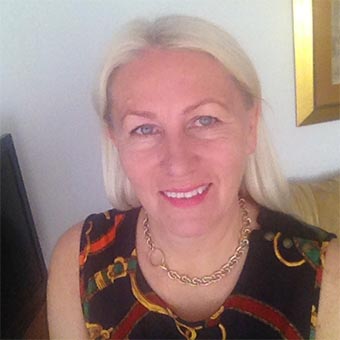 Brygida Gasztold
Through the Gendered Lens: Renegotiating Female Identities in Contemporary Jewish American Narrative
Brygida Gasztold, holds an MA, a PhD, and DLitt from Gdańsk University, and a diploma of postgraduate studies in British studies from Ruskin College, Oxford and Warsaw University. She was the recipient of a 2013–2014 Fulbright Senior Research Award. She is an associate professor at Koszalin University of Technology, Poland. Her academic interests include contemporary American literature, American Jewish literature and Canadian Jewish literature, as well as the problems of immigration, gender and ethnic identities. She has published "To the Limits of Experience: Jerzy Kosiński's Literary Quest for Self-Identity" (2008), "Negotiating Home and Identity in Early 20th Century Jewish-American Narratives" (2011), "Stereotyped, Spirited and Embodied: Representations of Women in American Jewish Fiction" (2015), and essays on immigrant literature and ethnicity.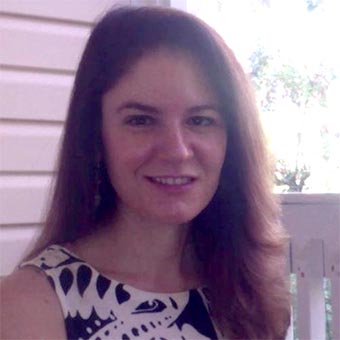 Rachel Gordan
How Does One Fight Such Things? The Story of "Gentleman's Agreement"
Rachel Gordan was an HBI Scholar-in-Residence in the fall of 2015. Since then, she has taught at Boston University, Brandeis University and the University of Florida where she is currently an assistant professor in religion and Jewish studies, and is the Shorstein Fellow in American Jewish Culture. With the support of HBI, Professor Gordan has researched the life and work of the American Jewish novelist, Laura Z. Hobson (1900–1986), and is working on a book about Hobson. She has published her research on Hobson in Studies in American Jewish Literature, the Forward, the New York Times, and Moment Magazine. Gordan received her doctorate in religious studies from Harvard and her Bachelor of Arts in American Studies from Yale.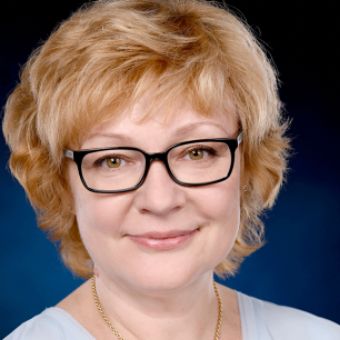 Gelinada Grinchenko
The Voices of Tragedy on the Map of History
Gelinada Grinchenko is a Professor of History, Department of Ukrainian Studies at the V. N. Karazin Kharkiv National University, Kharkiv, Ukraine. She is a Doctor of Sciences in History, National Academy of Sciences of Ukraine, and Editor-in-Chief of the academic peer-reviewed journal, Ukraina Moderna. Grinchenko is also the editor and author of numerous books, journal articles, and book chapters, the recipient of fellowships and grants, and is the ongoing Project Leader of Ukrainian public oral history online archive. The Voices of Tragedy on the Map of History (Historical cartography of the  Holocaust  in  the  occupied  territories of Ukraine and its filling with the voices and memories of victims, witnesses, and savior) is a two-tiered, step-by-step project that involves the creation of an online archive of oral and written sources on the Holocaust in Ukraine and an interactive sound map. The gender lens of the methodology aims to further promote academic discussion on gender challenges, roles, and aspects of Jewish everyday life during Nazi persecution and (re)evacuation.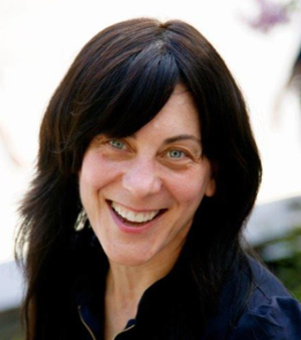 Viva Hammer has practiced tax law for 30 years, including for the US Congress and the Treasury Department, as a partner in a DC law firm and a Big Four accounting firm. Viva was a columnist for the Jerusalem Post, a Brooklyn rebbetzin, and a homeschooling mother. Viva's interests are in Jewish family size, especially the contrast between the family sizes of the Orthodox and non-Orthodox. She also writes on women in male power structures, women and prayer, women's clothing, and being single in the Jewish community.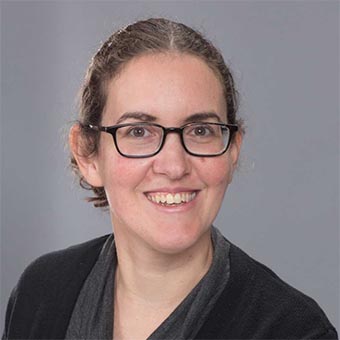 Tally Kritzman-Amir z"l
Immigrant Families in Family Courts in the US and Israel
Project on Relational Autonomy in Immigration Law
HBI is deeply saddened to share the loss of our cherished colleague Kritzman-Amir, a talented scholar of immigration and human rights law who made an enormous contribution to the field and to defending the rights of immigrants in Israel. 
Kritzman-Amir received her LLB from Tel Aviv University (2002). She clerked for Justice Mishael Cheshin in the Israeli Supreme Court, and she was a member of the Israeli bar since 2004. Kritzman-Amir received her PhD from Tel Aviv University after graduating from the direct PhD program, and wrote her thesis on "Socio-economic refugees" (2008).  A 2018 HBI Scholar-in-residence, an HBI Research Associate and a frequent HBI blogger, who focused her research on the gender-specific obstacles that confront asylum-seeking women in Israel, Kritzman-Amir shared her work with many of our students and interns. May her memory be a blessing.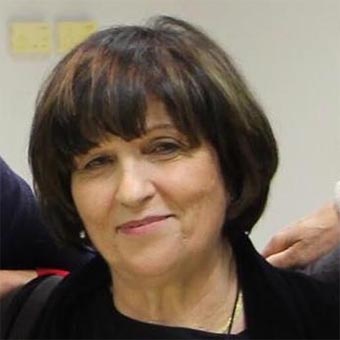 Nelly Las
Intergenerational Transmission of Feminism and Jewish Identity: Is "Jewish Feminism" a Relevant Notion for the Third Wave Feminists?
Nelly Las is an Israeli scholar specializing in contemporary Jewish history and gender studies (from a Jewish perspective). The subject of her Phd thesis (Sorbonne, Paris) was: "The Impact of Zionism on French Jewry from the Dreyfus Affair to World War II (1896-1942)." She received the 2012 HBI Translation Prize for her book "Voix juives dans le féminisme" and was an HBI Scholar-in-Residence in 2014. In November 2018, Las published,"Combats de femmes: une perspective juive" (Women's Struggles: A Jewish Perspective). From 2004 to 2016, Nelly Las was affiliated with the Vidal Sassoon International Center for the Study of Antisemitism at the Hebrew University of Jerusalem. Since 2016 she has worked independently as an HBI research associate.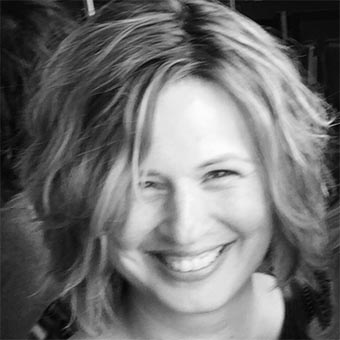 Layah Kranz Lipsker is the director of HBI's Boston Agunah Taskforce and creator of getyourget.com. A seasoned Jewish educator and mother of six, Layah is passionate about inclusive and spiritual engagement with Jewish text. Her journey as a Hassidic feminist led her to her current position as a research associate for the Hadassah-Brandeis Institute. Layah teaches for Hebrew College's Learning Circles and lectures widely on kabbalah, Biblical narrative, and gender in Jewish thought. Lipsker is splits her time between Swampscott, Massachusetts and Brooklyn, New York.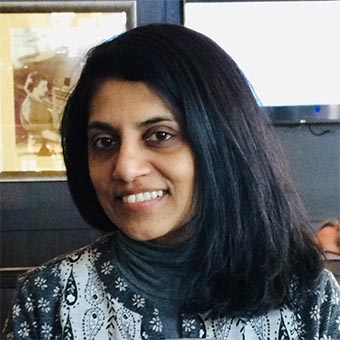 Dr. Bindu Malieckal is a professor and chairperson of the English Department at Saint Anselm College, New Hampshire. Dr. Malieckal's areas of specialty include Anglophone and Lusophone literatures, with a focus on examinations of Jews, Muslims, Africans, peoples from India and women within all these groups. With regard to early modern Jewry and literature, she has published pieces on Jews in English drama and Jews in histories of Portugal and India, and her work has addressed Jews in postcolonial texts. Of the last, Dr. Malieckal's current project is on the writings of India's Jewish women, from memoirs and ethnographies to fiction and art.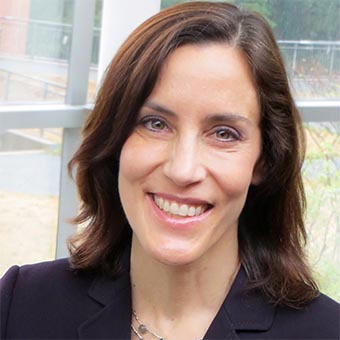 Keren McGinity
Un-partnered: The Meaning of Being Single Jewish Women in America, 1976-Present
Keren R. McGinity is a 2018 Forward 50 honoree for her clarion call "There needs to be a Jewish response to the #MeToo movement," published in the New York Jewish Week. She is named on Lilith magazine's "7 Jewish Feminist Highlights of 2018" list and was a JewishBoston "Top Pick." Her pioneering books, "Still Jewish: A History of Women and Intermarriage in America" (NYU Press 2009), a National Jewish Book Award Finalist, and "Marrying Out: Jewish Men, Intermarriage and Fatherhood" (Indiana University Press 2014), provided groundbreaking analyses about Jewish continuity by focusing on gender and change over time. She is the inaugural director of the Interfaith Families Jewish Engagement Program at Hebrew College's Shoolman Graduate School of Jewish Education where she also teaches, and is an honorary research associate at HBI. McGinity was an HBI Scholar-in-Residence in 2011, and received the HBI Rosalie Katchen AJS Travel Award in 2005 and 2011. She earned her doctorate from Brown University, where she was appointed as visiting assistant professor of history, and was the Mandell L. Berman Postdoctoral Research Fellow in Contemporary American Jewish Life at the University of Michigan's Frankel Center for Judaic Studies. McGinity currently serves on the Sexual Misconduct Taskforce of the Association for Jewish Studies and the Academic Advisory Council of the Jewish Women's Archive.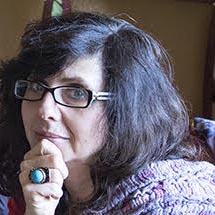 Joanna Michlic
More Than the Milk of Human Kindness: Jewish Survivors and Their Polish Rescuers Recount Their Tales
Prof. Joanna Beata Michlic is a social and cultural historian, and founder and first Director of HBI (Hadassah-Brandeis Institute) Project on Families, Children, and the Holocaust at Brandeis University. Currently she is an Honorary Senior Research Associate at the UCL Centre for the Study of Collective Violence, the Holocaust and Genocide, UCL Institute for Advances Studies, and in January 2023 she starts her appointment as a Visiting Full Professor in Holocaust and Contemporary History at Lund University. She is also a Co-Editor in Chief of Genealogy Journal. Her research focuses on social and cultural history of Poland and East European Jews, the Holocaust and its memory in Europe, East European Jewish childhood, antisemitism and nationalism in Europe and European Jewish heritage and education for civil society and against racism and antisemitism. She is a recipient of many prestigious academic awards and fellowships, most recently Gerda Henkel Fellowship, 2017 - 2021.  Her major publications include Neighbors Respond: The Controversy about Jedwabne (2004; co-edited with Antony Polonsky), Poland's Threatening Other: The Image of the Jew from 1880 to the Present, (translated into Polish in 2015 and nominated for the Best History Book of Kazimierz Moczarski Award 2016 in Poland; Hebrew translation, with new epilogue, published by Yad Vashem Studies, 2021), Bringing the Dark Past to Light: The Reception of the Holocaust in Postcommunist Europe, co-edited with John-Paul Himka (Lincoln, NUP, 2012), and Jewish Family 1939 –Present: History, Representation, and Memory, Brandeis University Press/NEUP, January 2017). Her latest book is a collection of essays about child Holocaust survivors, Piętno Zagłady, (Warsaw , ZIH, December 2020). Her forthcoming new book on child Holocaust survivors from Poland will appear in English and German translation.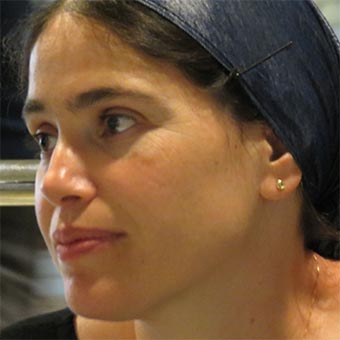 Rivka Neriya-Ben Shahar
From Jerusalem to Lancaster County: Amish and Ultra-Orthodox Jewish Women in the Modern World
Rivka Neriya-Ben Shahar is a senior lecturer at Sapir Academic College in Sderot, Israel, teaching courses in research methods, communications, religion and gender. She was a Fulbright post-doctoral Fellow from 2011-2012 and a Scholar-in-Residence at HBI from 2011-2012 and in 2018. She also received an HBI Research Award in 2013 for her project about Jewish women rituals. Her research focuses on gender, religion and media. Her most recent research project addresses the tension between religious values and new technologies among Old Order Amish women and Jewish ultra-Orthodox women. She is currently working on her book, which will be published by Rutgers University Press, tentatively titled "From Jerusalem to Lancaster County: Amish and Ultra-Orthodox Jewish Women in the Modern World." She has presented her research at more than 40 academic conferences and seminars in the US and Israel and has published more than 20 papers. Her latest articles were published by New Media and Society, The Journal of Media and Religion, Nashim and The Journal of Modern Jewish Studies.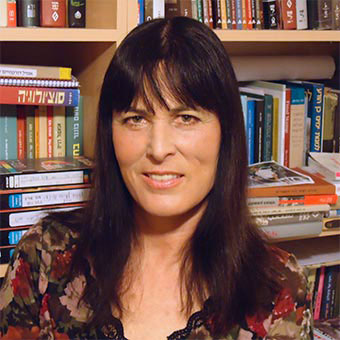 Miriam Offer
Women on the Frontline of the Medical Services in the Ghettos and Medicine, Gender and the Holocaust
Miriam Offer is a senior lecturer at Western Galilee College, Akko, Israel and teaches the History of Medicine during the Holocaust in the Sackler Faculty of Medicine at Tel Aviv University. Her book, "White Coats Inside the Ghetto: Jewish Medicine in Poland During the Holocaust," was published in Hebrew in April 2015 by Yad Vashem, and the English edition is forthcoming. Dr. Offer's research expertise is in Jewish medical activity during the Holocaust, and she is a partner in research and educational initiatives in this field. Offer was a scholar-in-residence at the Hadassah-Brandeis Institute (HBI) during the summer semester of 2017, is currently a member of the HBI Academic Advisory Committee and a research associate. In this capacity, she is researching Jewish women's contribution to the medical services in the ghettos. Offer is co-editor of several forthcoming collections of articles on medicine during the Holocaust, including a book to be published by Berghahn, "The Past in the Present: New Studies on Medicine Before, During and After the Holocaust and Legacies for the 21st Century" (with S. Hildebrandt and M. Grodin). She was a guest co-editor of NASHIM journal 36, Spring 2020, a special issue that was devoted to "Jewish Women Medical Practitioners in Europe Before, During and After the Holocaust."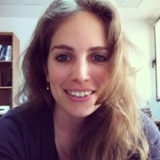 Edith Pick
Diversity discourse and politics of difference in UK Jewish organizations
Edith Pick is a researcher at Queen Mary University of London. She has an MA in government from the Interdisciplinary Center Herzliya and is currently a teaching associate at Queen Mary University. At HBI, Pick will be working on "Diversity discourse and politics of difference in UK Jewish organizations," as part of the research for her Ph.D. at Queen Mary University. The project deals with diversity discourse and politics of difference in UK Jewish organizations. Situated in the field of critical diversity studies, the research explores the construction of differences such as gender, race and ethnicity, faith, and class in the Jewish workplace, as well as the role of Israel and Zionism within the diversity discourse.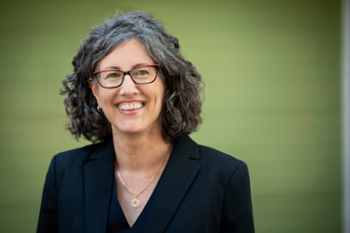 Rachel Putterman
"A Jewish Feminist Response to the Kavanaugh Hearings: What Does God Have to Do with It?"
Rabbi Rachel Putterman was ordained by Hebrew College's Rabbinical School in June 2020 and is currently participating in chaplaincy training at McLean Hospital. Rachel has served several communities including Boston College Hillel, Congregation Beth Israel in Bath, ME, and Temple Emanu-El in Haverhill, MA. Throughout her professional life, Rachel has advocated for gender equity.  In her prior career as a public interest attorney, Rachel represented domestic violence survivors in their family law cases.  As a rabbinical student, Rachel created and directed
All Genders Wrap
, a series of tutorial videos with a diverse cast demonstrating how to wrap tefillin. Also during Rabbinical School, Rachel held several positions at the Hadassah-Brandeis Institute including Scholar-in-Residence and Academic Advisor to undergraduate and graduate student interns.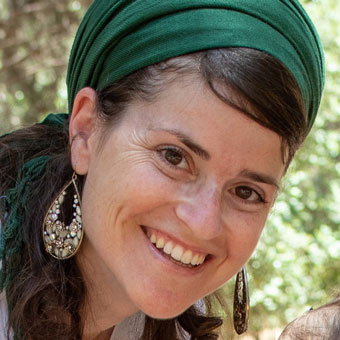 Moria Ran Ben Hai
From Orthodox and Feminist to Orthodox Feminist: Kolech, JOFA, and Orthodox Feminist Activism in Israel and the US
Moria Ran Ben Hai received her PhD from Bar Ilan University in The Land of Israel and Archaeology. Her dissertation was titled "The Individual, the Feminine and the Public: The Portrait of Professor Alice Shalvi and Her Enterprises as a Reflection of the Development of Women's Status in Israeli Society." She also studied at Bar Ilan's seminary for women, The Midrasha for Women and at Midrashet Lindenbaum, focusing on Talmud. She teaches academic writing at the Open University of Israel. Prior to this, she was a coordinator of a workshop titled, "Religious Women and Researchers," and she taught at Pelech High School for girls in Tel Aviv. She was at HBI as a scholar in residence for the 2019-2020 academic year, working on research that examined the journey in Orthodox feminism in Israel and the U.S., looking at both Kolech and JOFA.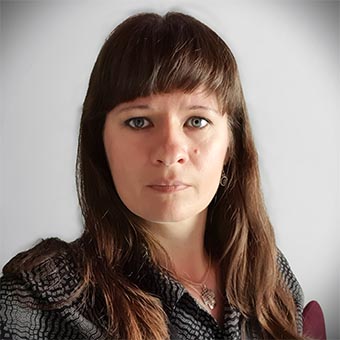 Irina Rebrova
Memory Politics and Gender Aspects of Remembering the Holocaust in the South of Russia
Irina Rebrova is a researcher at the at the Center for Research on Anti-Semitism at Technical University, Berlin, Germany, where she defended her doctoral thesis in September 2018. The title of her  thesis is "Re-constructing grass roots Holocaust memory: the case of the North Caucasus." She holds a Russian PhD and Master of Arts in Sociology. She has published a number of articles on oral history, gender history and social memory on World War II in Russian, English and German academic journals and edited collections. Among others, she was a fellow at the Claims Conference Kagan Fellowship in Advanced Shoah Studies in 2015-2017, at the Center for Holocaust Studies at the Institute for Contemporary History, Munich in 2016, at the USC Shoah Foundation Center for Advanced Genocide Research's in 2017. She is a research associate at Hadassah Brandeis Institute at Brandeis University, USA. Her current project deals with the creation and curation of the travelling exhibition about people with disabilities, patients of psychiatric clinics and Jewish doctors who became Nazi victims in the North Caucasus during World War II.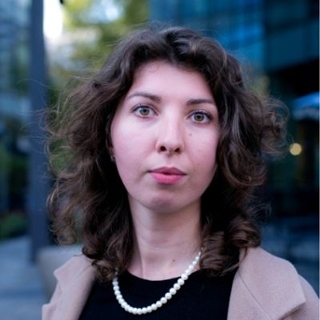 Varvara Redmond
Niddah & Mikveh Experiences: Lived Halacha
Varvara Redmond is a Belarus-born Ph.D. candidate associated with the University of Warsaw, Poland. She is conducting research as part of the History faculty, department of Ethnology and Cultural Anthropology. Her
thesis focuses on the traditions, practices, and theories related to gendered and embodied experiences of niddah and mikveh.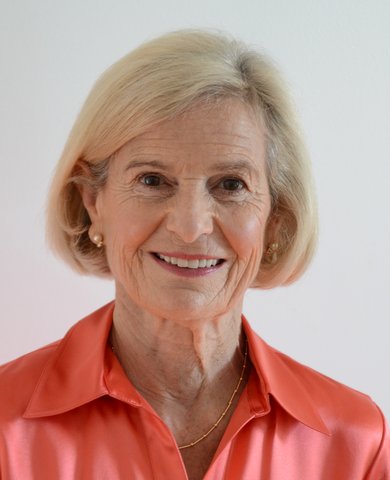 Anita Robboy
Gisela Warburg Wyzanski: A Life Dedicated to Rescuing Children
Anita Robboy is an attorney who has spent the last 46 years practicing law, primarily in medium and large size Boston law firms. Robboy's legal research is focused on the complex issues and laws relating to Assisted Reproductive Technology in Britain, Germany, France, Italy and Sweden. Robboy has written "Aftermarriage: the Myth of Divorce," authored one historical article and written numerous legal articles on aspects of family law. In addition to practicing law and engaging in professional writing, Robboy participates in volunteer legal opportunities with Volunteer Lawyers Project in Boston and Senior Partners for Justice. 
Robboy's current project is the biography of her mother, Gisela Warburg Wyzanski, a German born Jew who used her privileged position and passionate commitment to both children and Zionism to rescue thousands of Jewish youth during and immediately after World War II.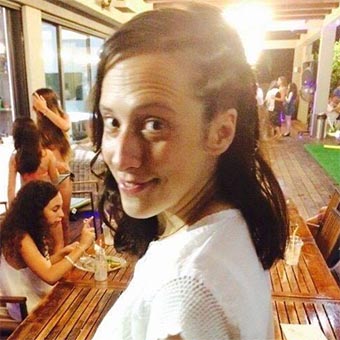 Sivan Shtang
Gender and Ethnicity in Mizrahi Feminist Contemporary Photography
Sivan Rajuan Shtang (PhD) is a visual culture scholar. Rajuan Shtang has a BFA in Fine Arts from the Bezalel Academy of Arts and Design, an MA and a PhD in hermeneutics and culture from Bar Ilan University. Her work deals with gendered and racial aspects of visual culture and art, taking particular interest in feminism, queer theory and multiculturalism. Sivan co-edited the book "Visual Culture in Israel" (2017, pp. 736) – the first comprehensive academic anthology of visual culture for the Hebrew reader. Rajuan Shtang also co-founded and co-edited Ms.Use Magazine (2009) — a bi-annual, pluri-disciplinary journal for art, culture and sexuality. During the last few years, she conducted pioneering research on contemporary Mizrahi (eastern Jews) feminist fine art, and on Queer Feminist fine art in Israel. Sivan is a lecturer at the Shenkar – Design, Art and Engineering Academic College and at Sapir Academic College, Israel. She is currently at work on a new book on contemporary Mizrahi feminist art.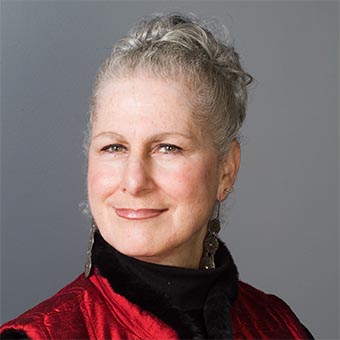 Sarah Silberstein Swartz
Bridging Borders and Barriers: Contradictions of a Migrant Daughter
Sarah Silberstein Swartz is an award-winning editor, writer and translator. Her work has been published internationally and she has contributed translations from Yiddish to English to the Berlin Jewish Museum, the POLIN Museum of the History of Polish Jews in Warsaw and the Posen Library of Jewish Culture and Civilization, and has edited an English volume of the Ringelblum Archive for the Jewish Historical Institute in Warsaw. She is the author of Heroines, Rescuers, Rabbis, Spies: Unsung Women of the Holocaust (Second Story Press, 2022), a feminist book for young adults, profiling nine courageous women written out of history. She is a member of the Holocaust Research Study Group sponsored by HBI.
Her writing project, "Bridging Borders and Barriers: Contradictions of a Migrant Daughter," is based on Sarah's research and life experiences in Berlin, the United States, Canada and Poland. Born in post-war Berlin to Polish-Jewish Holocaust survivors and a child immigrant to the US, she returned to West Berlin, epicenter of the Cold War, as an adolescent and had the first Bat Mitzvah in the divided city since World War II. Identifying with the thousands of refugees and asylum seekers of today, she explores an immigrant's search for belonging, social adaptation and reconciliation with the past. In her writing, she describes her own migratory journey in search of personal identity, lost family history and the integrated gifts of understanding and forgiveness.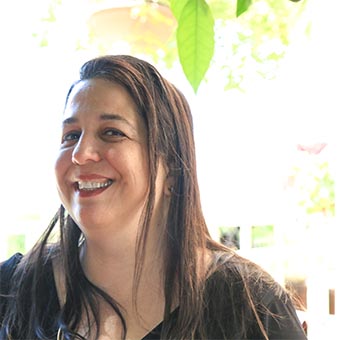 Ornat Turin
An Accidental Teacher in America – Teaching Hebrew as a Second Language in Jewish Day Schools
Ornat Turin's current research looks at Jewish women aged 75–90 who have been active members in the Israeli Communist Party for their entire adult lives. The aim is to document how these women describe and explain the choice to link their lives to an excluded political movement. Turin was a Scholar-in-Residence at HBI, Gender and the Teaching of Hebrew Language seminar in 2014, and received a senior lecturer rank in 2017.