Research Associate Program
Research Associates are HBI affiliates who carry out projects that support the institute's mission. HBI provides RAs with academic oversight, access to HBI and the resources of Brandeis University. RAs are expected to play an active part in the intellectual life of the institute and the university. This includes attending and presenting in the Institute Seminar, attending other lectures and workshops as appropriate, and giving a public talk. Scholars may also be asked to contribute a discussion of their work  to the HBI blog Fresh Ideas from HBI.

HBI does not provide RAs with assigned work space at the institute or with financial support. Individuals may, however, apply for funding through any of the HBI programs. Applications to the Research Associate program are by invitation only and may be renewed annually upon submission of an annual report describing the research associate's contributions to the life of the institute and progress on their own research.
2023 Research Associates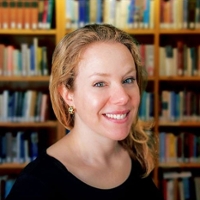 Rachel Barenbaum is a prolific writer and reviewer whose work has appeared in publications such as the "LA Review of Books," "Harper's Bazaar," "Hey Alma!" and more. A graduate of GrubStreet's Novel Incubator, she is also the founder of Debut Spotlight and the debut editor at "A Mighty Blaze." In a former life, she was a hedge fund manager and a stationary cycling instructor. She has degrees from Harvard in business and literature and philosophy. Barenbaum's debut, "A Bend in the Stars," was named a New York Times' Summer Reading Selection and a Barnes & Noble Discover Great New Writers selection. The New York Times declared  Barenbaum's second novel, "Atomic Anna," to be "masterfully plotted." In a starred review from Publishers Weekly, the editors wrote, "Barenbaum burnishes her reputation as an up-and-coming talent with this audacious time travel story... Barenbaum dares greatly, and succeeds."
At HBI, Barenbaum will be working on a collection of six short stories, each portraying a separate Jewish female assassin from the Russian Revolution, including women who ran safe houses, built and planted bombs and planned various assasination attempts against the Czar. The stories will be tied together by themes of freedom and hope, showing all six women were dedicated to the idea of the greater good and a better future.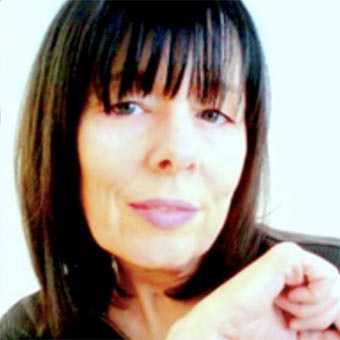 Ornit Barkai
Laid to Rest: Buried Stories of the Jewish Sex Trade
Ornit Barkai is a documentary filmmaker whose areas of research cover gender, culture, identity, and memory. Her cinematographic work offers intergenerational, multicultural perspectives on narratives of social memory and memorialization, identifying gaps between historical events and memory. As a digital storyteller, she utilizes new media platforms and emerging technologies to create interactive and dynamic content.
Barkai is a research associate and former scholar-in-residence at the Hadassah-Brandeis Institute and Affiliated Scholar at the Women's Studies Research Center at Brandeis University. She presents internationally at academic conferences and educational settings. Her review of the book, "Tme'im, the Trade in Women in Argentina and in Israel," was published by the Latin American Jewish Studies Association. Barkai holds a master's degree in media and mass communication from Emerson College.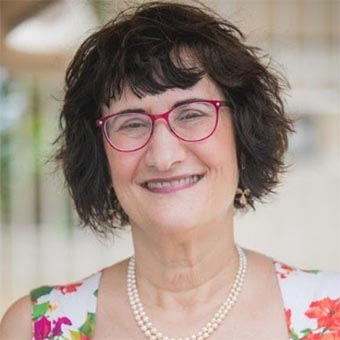 Edna Barromi-Perlman is a senior lecturer at the Department of Visual Literacy at Kibbutzim College of Education in Israel. Edna is a research fellow of the Institute for Research of the Kibbutz and the cooperative idea in the University of Haifa, and a research associate at the Hadassah-Brandeis Institute. Her research focuses on archival photographs in Palestine and Israel, personal albums and the use of photography in education. Her work appears in academic journals such as "Social Semiotics," "Journal of Israeli History," "Journal of Visual Literacy," "Journal of Landscape Ecology," "International Journal of Qualitative Methods" and "Photography and Culture." She received her doctorate at the University of Sussex, and her MFA at Goldsmiths College in the UK. Her book "Photographs of Childhood and Parenting on Kibbutz: Collective Memories and Private Memorials" was published in 2019.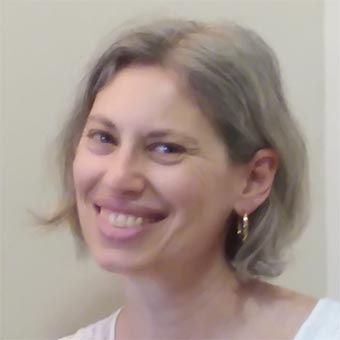 Tamar Biala
Dirshuni: Israeli Women Writing Midrash — English edition
Tamar Biala is engaged with Jewish feminism as a writer and lecturer. She received her BA in Jewish thought at Hebrew University and MA in women's studies at the Schechter Institute/Jewish Theological Seminary, where she wrote a thesis on feminist theology's critique of divine transcendence under the direction of Professor Tamar Ross.
Biala taught at Jerusalem's IASA (a high school for gifted children from all over Israel), and taught for a number of years at the Hartman Institute's teacher training program and seminars for the officer corps of the Israel Defence Forces. She also studied and taught in a number of pluralistic batei midrash in Israel.
Biala served for several years on the board of Kolech, the Religious Women's Forum, under whose auspices she developed high school curricula on gender and religion. Over the last decade she has published two volumes of midrashim written by contemporary Israeli women, "Dirshuni — Midreshei Nashim" (Yediot Acharonot, 2009, 2018); Volume 1 was co-edited with Nehama Weingarten-Mintz. The English edition of "Dirshuni" was published in June 2022.

Marla Brettschneider
Radical Diasporism & Revolutionary Legacies: Jewish Feminist Political Thinking
Dr. Marla Brettschneider is a professor of political theory with a joint appointment at the University of New Hampshire in Women's Studies and Political Science where she has chaired both of her departments. A builder of Feminist Studies Programs (undergraduate and graduate), she is a founder at UNH of Queer Studies and the Social Justice Leadership Minor and is active in the Race, Culture and Power Program.
Brettschneider teaches, lectures and publishes widely in Jewish feminist diversity political theory, looking at issues of contemporary Jewish politics through the co-constructed analytic paradigms of feminist, queer, critical race, class-based and de-colonial studies. She has published extensively (in addition to numerous special issues of academic journals, her books include: "LGBTQ Politics: A Critical Reader," "Cornerstones of Peace: Jewish Identity Politics and Democratic Theory," "The Jewish Phenomenon in Sub-Saharan Africa," and "Africana Jewish Journeys") with numerous award winning / critically mentioned books such as "Jewish Feminism and Intersectionality," "The Family Flamboyant: Race Politics, Queer Families, Jewish Lives" and "The Narrow Bridge: Jewish Views on Multiculturalism" with a forward by Cornel West. Brettschneider most recently edited "The Hidden Jewish Communities of Ethiopia" and "Jewish Lesbian Scholarship in a Time of Change."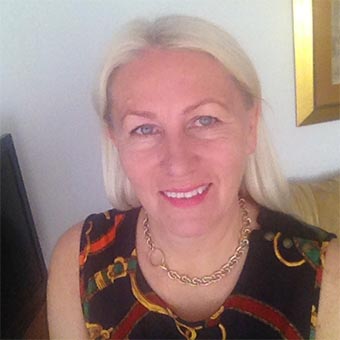 Brygida Gasztold
Through the Gendered Lens: Renegotiating Female Identities in Contemporary Jewish American Narrative
Brygida Gasztold, holds an MA, PhD and DLitt from Gdańsk University, and a diploma of postgraduate studies in British studies from Ruskin College, Oxford and Warsaw University. She was the recipient of a 2013-14 Fulbright Senior Research Award. She is an associate professor at Koszalin University of Technology, Poland. Her academic interests include contemporary American literature, American Jewish literature and Canadian Jewish literature, as well as the problems of immigration, gender and ethnic identities.
She has published "To the Limits of Experience: Jerzy Kosiński's Literary Quest for Self-Identity" (2008), "Negotiating Home and Identity in Early 20th Century Jewish-American Narratives" (2011), "Stereotyped, Spirited and Embodied: Representations of Women in American Jewish Fiction" (2015), and essays on immigrant literature and ethnicity.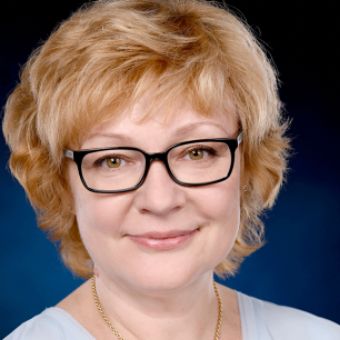 Gelinada Grinchenko
The Voices of Tragedy on the Map of History
Gelinada Grinchenko is a professor of history, Department of Ukrainian Studies at the V.N. Karazin Kharkiv National University, Kharkiv, Ukraine. She is a Doctor of Sciences in History, National Academy of Sciences of Ukraine, and editor-in-chief of the academic peer-reviewed journal, "Ukraina Moderna." Grinchenko is also the editor and author of numerous books, journal articles and book chapters, the recipient of fellowships and grants, and is the ongoing project leader of "Ukrainian Public Oral History Online Archive. The Voices of Tragedy on the Map of History (Historical cartography of the  Holocaust  in  the  occupied  territories of Ukraine and its filling with the voices and memories of victims, witnesses, and savior)" is a two-tiered, step-by-step project that involves the creation of an online archive of oral and written sources on the Holocaust in Ukraine and an interactive sound map. The gender lens of the methodology aims to further promote academic discussion on gender challenges, roles and aspects of Jewish everyday life during Nazi persecution and (re)evacuation.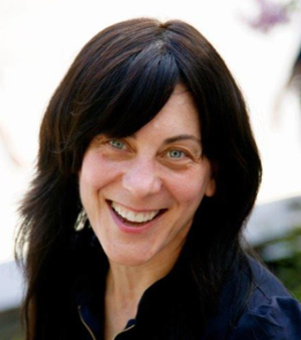 Viva Hammer has had an illustrious career in tax policy, at the Treasury Department's Office of Tax Policy as well as advising Congress as legislation counsel during the Tax Cuts and Jobs Act. She has been partner in both a major DC law firm and a Big Four accounting firm.
Viva has been researching human fertility for 20 years. The question that drives her work is why Orthodox Jewish family sizes have grown in the last 50 years, while non-Orthodox family sizes have fallen. She is interested in what high Orthodox fertility can teach us about the global decline in fertility in the last 200 years.
Viva has written extensively in both professional and popular forums, including as regular columnist for the Jerusalem Post.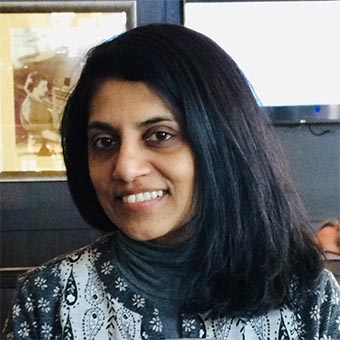 Dr. Bindu Malieckal is a professor and chairperson of the English Department at Saint Anselm College, New Hampshire. Dr. Malieckal's areas of specialty include Anglophone and Lusophone literatures, with a focus on examinations of Jews, Muslims, Africans, peoples from India and women within all these groups. With regard to early modern Jewry and literature, she has published pieces on Jews in English drama and Jews in histories of Portugal and India, and her work has addressed Jews in postcolonial texts. Of the last, Dr. Malieckal's current project is on the writings of India's Jewish women, from memoirs and ethnographies to fiction and art.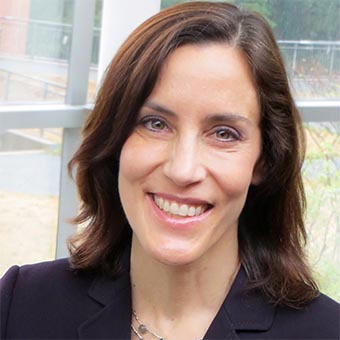 Keren McGinity
Un-partnered: The Meaning of Being Single Jewish Women in America, 1976-Present
Dr. Keren R. McGinity is the interfaith specialist at United Synagogue of Conservative Judaism. Before coming to USCJ in 2020, Dr. McGinity was the inaugural director of the Interfaith Families Jewish Engagement graduate program at Hebrew College. Her books, "Still Jewish: A History of Women & Intermarriage in America" (NYU Press 2009), a National Jewish Book Award Finalist, and "Marrying Out: Jewish Men, Intermarriage, and Fatherhood" (Indiana University Press 2014), provided groundbreaking analyses about Jewish continuity by focusing on gender and change over time. Her third book project is titled "#UsToo: How Jewish, Muslim and Christian Women Changed Our Faith Communities" (Routledge, under contract).
Dr. McGinity's advice and opinions have appeared in the "Forward," "Lilith" and "Moment" magazines, the "New York Jewish Week," "RitualWell," "Sh'ma," the "Times of Israel'' and "eJewishPhilanthropy." She earned her PhD in history from Brown University, where she was appointed as visiting assistant professor. Dr. McGinity was the Mandell L. Berman Postdoctoral Research Fellow in Contemporary American Jewish Life at the University of Michigan's Frankel Center for Judaic Studies. She is a 2018 Forward 50 honoree for her clarion call for a Jewish response to the #MeToo movement, named on "Lilith" magazine's "7 Jewish Feminist Highlights of 2018" list and was a "JewishBoston" "Top Pick."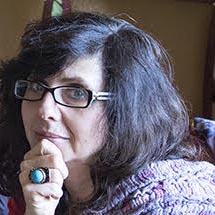 Joanna Michlic
More Than the Milk of Human Kindness: Jewish Survivors and Their Polish Rescuers Recount Their Tales
Professor Joanna Beata Michlic is a social and cultural historian, and founder and first director of HBI (Hadassah-Brandeis Institute) Project on Families, Children and the Holocaust at Brandeis University. Currently, she is an honorary senior research associate at the UCL Centre for the Study of Collective Violence, the Holocaust and Genocide, UCL Institute for Advances Studies, and in January 2023, she started her appointment as a visiting full professor in Holocaust and Contemporary History at Lund University.
She is also a co-editor in chief of "Genealogy Journal." Her research focuses on social and cultural history of Poland and East European Jews, the Holocaust and its memory in Europe, East European Jewish childhood, antisemitism and nationalism in Europe and European Jewish heritage and education for civil society and against racism and antisemitism. She is a recipient of many prestigious academic awards and fellowships, most recently Gerda Henkel Fellowship, 2017-21. 
Her major publications include "Neighbors Respond: The Controversy about Jedwabne" (2004; co-edited with Antony Polonsky), "Poland's Threatening Other: The Image of the Jew from 1880 to the Present," (translated into Polish in 2015 and nominated for the Best History Book of Kazimierz Moczarski Award 2016 in Poland; Hebrew translation, with new epilogue, published by Yad Vashem Studies, 2021), "Bringing the Dark Past to Light: The Reception of the Holocaust in Postcommunist Europe," co-edited with John-Paul Himka (Lincoln, NUP, 2012), and "Jewish Family 1939 – Present: History, Representation, and Memory," Brandeis University Press/NEUP, January 2017). Her latest book is a collection of essays about child Holocaust survivors, "Piętno Zagłady," (Warsaw, ZIH, December 2020). Her forthcoming new book on child Holocaust survivors from Poland will appear in English and German translation.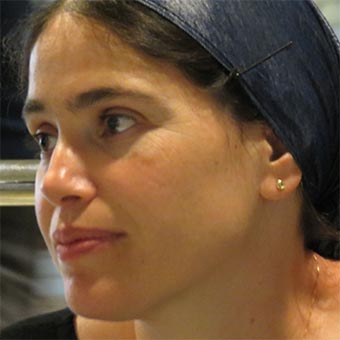 Rivka Neriya-Ben Shahar
From Jerusalem to Lancaster County: Amish and Ultra-Orthodox Jewish Women in the Modern World
Rivka Neriya-Ben Shahar is a senior lecturer at Sapir Academic College in Sderot, Israel, teaching courses in research methods, communications, religion and gender. She was a Fulbright post-doctoral Fellow from 2011-12 and a scholar-in-residence at HBI from 2011-12 and in 2018. She also received an HBI Research Award in 2013 and 2020 for her projects about Jewish women rituals and Ultra-Orthodox women and new media (respectively). Her research focuses on gender, religion and media. Her most recent research project addresses the tension between religious values and new technologies among Old Order Amish women and Jewish ultra-Orthodox women.
Neriya-Ben Shahar is currently working on her book, which will be published by Rutgers University Press, tentatively titled "From Jerusalem to Lancaster County: Amish and Ultra-Orthodox Jewish Women in the Modern World." She has presented her research at more than 50 academic conferences and seminars in the United States and Israel and has published more than 20 papers. Her latest articles were published by "New Media and Society," "The Journal of Media and Religion," "Nashim" and "The Routledge Handbook of Jewish Ritual and Practice."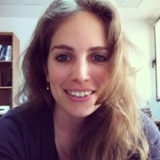 Edith Pick
Diversity discourse and politics of difference in UK Jewish organizations
Edith Pick is a PhD researcher in the School of Business and Management at Queen Mary University of London. Situated in the field of critical diversity studies, her research explores the politics of difference in nonprofit organizations, as employers and as advocacy groups. Focusing on the UK Jewish charity sector, she traces the construction of gender, race and ethnicity, and social class, and investigates the complex role of Israel-Palestine within the diversity discourse. She explores dilemmas and tensions between home and diaspora, whiteness and otherness, privilege and marginality in the Jewish space. Pick was a teaching associate at Queen Mary University of London, and previously held professional and leadership positions in nonprofit organizations in the UK and Israel.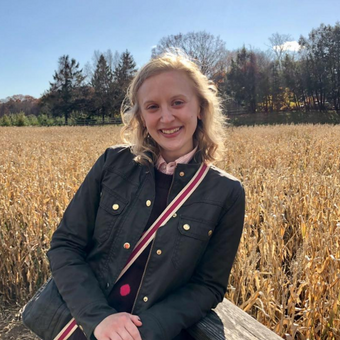 Samantha Pickette
Bridging the JAP: Funny Jewish Women and the Reframing of Jewish Femininity in American Pop Culture
Samantha Pickette is an assistant professor of instruction in Jewish studies and the assistant director of the Schusterman Center for Jewish Studies at the University of Texas at Austin. She is also a faculty affiliate of the American Studies Department at UT. She specializes in American Jewish literature, film, and popular culture and is most interested in the intersection of gender and Jewish identity in representations of American Jewish life. She received her PhD from Boston University in 2022 and has taught at Smith College, Brandeis University and Boston University. Her work has been published in the "Journal of Modern Jewish Studies," "Shofar" and "Studies in American Jewish Literature." Her first monograph, "Peak TV's Unapologetic Jewish Woman: Exploring Jewish Female Representation in Contemporary Television Comedy," was released in December 2022.
Pickette is currently working on a book manuscript tentatively titled "Bridging the JAP: Funny Jewish Women and the Reframing of Jewish Femininity in American Pop Culture," which explores the 1970s as a critical turning point for the self-representation of young Jewish women in American literature, film, television and comedy.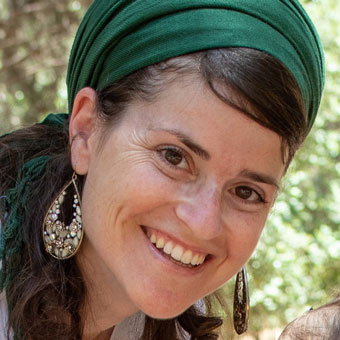 Moria Ran Ben Hai
From Orthodox and Feminist to Orthodox Feminist: Kolech, JOFA, and Orthodox Feminist Activism in Israel and the US
Moria Ran Ben Hai received her PhD from Bar Ilan University in The Land of Israel and Archaeology. Her dissertation was titled "The Individual, the Feminine and the Public: The Portrait of Professor Alice Shalvi and Her Enterprises as a Reflection of the Development of Women's Status in Israeli Society." She also studied at Bar Ilan's seminary for women, The Midrasha for Women and at Midrashet Lindenbaum, focusing on Talmud. She teaches academic writing at the Open University of Israel. Before this, she was a coordinator of a workshop titled, "Religious Women and Researchers," and she taught at Pelech High School for girls in Tel Aviv. She was at HBI as a scholar in residence for the 2019-2020 academic year, working on research that examined the journey in Orthodox feminism in Israel and the United States, looking at both Kolech and JOFA.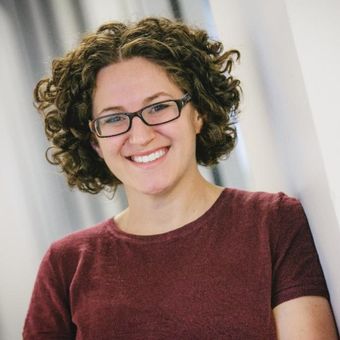 Michal Raucher is an associate professor of Jewish Studies at Rutgers University. Her research lies at the intersection of the anthropology of women in Judaism, reproductive ethics and religious authority. Raucher has a background in religion, gender studies, anthropology and bioethics. As a Fulbright Fellow, Dr. Raucher conducted research on the reproductive ethics of Haredi (ultra-Orthodox) Jewish women in Israel. Her first book, which is based on this research, was published by Indiana University Press in 2020. It is titled, "Conceiving Agency: Reproductive Authority among Haredi Women."
Dr. Raucher's second book, titled "The New Rabbis," is based on five years of research with women who have been ordained as Orthodox rabbis in America. Raucher has also published on Jewish pronatalism, the study of Orthodox Judaism, sexuality and gender in Judaism, religion and bioethics, abortion legislation in Israel, and female religious advisors on the Internet. Dr. Raucher is currently conducting research on abortion and religion in America. She is part of a research team interviewing Jews, Christians, and Muslims who have had abortions since 2021, and she is surveying rabbis who are advocating for abortion rights and reproductive justice in the United States.
She has been teaching public audiences for several years on issues related to reproduction and abortion among Jews and in Jewish texts. Her work has been featured in NBC News, JTA, The Conversation, the Feminist Studies in Religion blog, and she has been quoted in The New York Times. 
Raucher has degrees from Columbia University, the Jewish Theological Seminary, the University of Pennsylvania, and a PhD from Northwestern University. She taught at the Jewish Theological Seminary and the University of Cincinnati before joining the faculty at Rutgers University.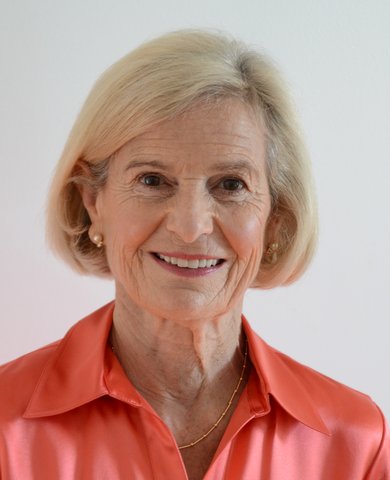 Anita Robboy
Gisela Warburg Wyzanski: A Life Dedicated to Rescuing Children
Anita Robboy is an attorney who has spent the last 46 years practicing law, primarily in medium and large size Boston law firms. Robboy's legal research is focused on the complex issues and laws relating to assisted reproductive technology in Britain, Germany, France, Italy and Sweden. Robboy has written "Aftermarriage: the Myth of Divorce," authored one historical article and written numerous legal articles on aspects of family law. In addition to practicing law and engaging in professional writing, Robboy participates in volunteer legal opportunities with Volunteer Lawyers Project in Boston and Senior Partners for Justice.
Robboy's current project is the biography of her mother, Gisela Warburg Wyzanski, a German-born Jew who used her privileged position and passionate commitment to both children and Zionism to rescue thousands of Jewish youth during and immediately after World War II.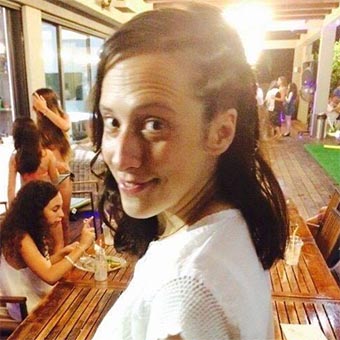 Sivan Shtang
Gender and Ethnicity in Mizrahi Feminist Contemporary Photography
Dr. Sivan Rajuan Shtang is a scholar of visual culture. She is the 2023 spring Hadassah Brandeis Institute Scholar in Residence, at Brandeis University, USA; a lecturer in the Department of Communication and the Department of Culture – Creation and Production at Sapir Academic College, Israel, and in the Unit for History and Philosophy of Art, Design, and Technology at Shenkar Academic College, Israel.
Rajuan Shtang is a board of directors member of the "Women, Art, and Gender Research Association in Israel." She earned her BFA from the Department of Art at Bezalel Academy of Art and Design, Israel, and her M.A and Ph.D. from the Hermeneutics and Culture Studies Unit at Bar-Ilan University, Israel.  Her recent article: ""Every Now and Then A Floor Rag Flies at Me:" The Politics of Cleanliness in the Art of Mizrahi Women," "Israel Studies" 28.1 (2022); Among her previous publications is "Visual Culture in Israel," co-edited with Noa Hazan (Tel Aviv, 2017) [Hebrew] – the first comprehensive anthology of visual culture for the Hebrew reader; and "Queer Urban Social Movement and the Zionist Body: National Erection Parades," "Geography Research Forum" 39:1 (2019). Her forthcoming publications: "Race and Gender in the Early Zionist Scopic Regime," "Jama'a Journal of Middle Eastern History" 26 [Hebrew]; and "Situated Imagination of Zionist Borders: Gender Nonconforming Photography of Yael Meiry," "Women and Performance: A Journal for Feminist Theory" (2023).
Rajuan Shtang is currently at work on a new book on Mizrahi Feminist Art.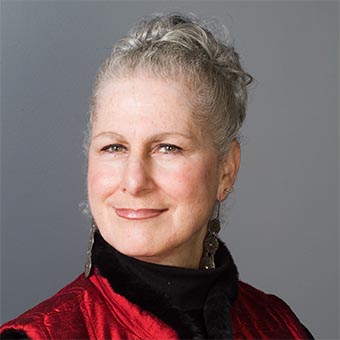 Sarah Silberstein Swartz
Contradictions of a Migrant Daughter: Bridging Borders and Barriers
Sarah Silberstein Swartz is an award-winning editor, writer and translator. Her work has been published internationally and she has contributed translations from Yiddish to English to the Berlin Jewish Museum, the POLIN Museum of the History of Polish Jews in Warsaw and the Posen Library of Jewish Culture and Civilization. She has edited an English volume of the Ringelblum Archive for the Jewish Historical Institute in Warsaw and is the author of the recently published "Heroines, Rescuers, Rabbis, Spies: Unsung Women of the Holocaust" (Second Story Press, 2022), a feminist book for young adults, profiling nine courageous women written out of history. She is a member of the Holocaust Research Study Group sponsored by HBI.
"Contradictions of a Migrant Daughter: Bridging Borders and Barriers" is based on Sarah's research and life experiences in Berlin, the United States, Canada and Poland. Born in post-war Berlin to Jewish-Polish Holocaust survivors and a child immigrant to the United States, she returned to West Berlin, epicenter of the Cold War, as an adolescent and had the first Bat Mitzvah in the divided city since World War II. Identifying with the thousands of refugees and asylum seekers of today, she explores an immigrant's search for belonging, social adaptation and reconciliation with the past. In her writing, she describes her own migratory journey in search of personal identity, lost family history and the integrated gifts of understanding and forgiveness.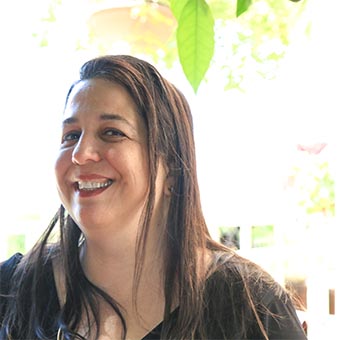 Ornat Turin
An Accidental Teacher in America — Teaching Hebrew as a Second Language in Jewish Day Schools
Ornat Turin's current research looks at Jewish women aged 75-90 who have been active members in the Israeli Communist Party for their entire adult lives. The aim is to document how these women describe and explain the choice to link their lives to an excluded political movement. Turin was a scholar-in-residence at HBI, Gender and the Teaching of Hebrew Language seminar in 2014, and received a senior lecturer rank in 2017.
Constructing Gender in Yiddish Modernity: The Evidence from Children's Literature
Miriam Udel is associate professor of German Studies and Jewish Studies at Emory University, where her teaching focuses on Yiddish language, literature, and culture. She holds an AB in Near Eastern Languages and Civilizations and a PhD in Comparative Literature, both from Harvard University. She was ordained in 2019 as part of the first cohort of the Executive Ordination Track at Yeshivat Maharat, a program designed to bring qualified mid-career women into the Orthodox rabbinate. Udel's academic research interests include 20th-century Yiddish literature and culture, Jewish children's literature, and American-Jewish literature. She is the author of "Never Better! The Modern Jewish Picaresque" (University of Michigan Press), winner of the 2017 National Jewish Book Award in Modern Jewish Thought and Experience. She is the editor and translator of "Honey on the Page: A Treasury of Yiddish Children's Literature" (NYU Press, 2020), winner of the Reference Award of the Association of Jewish Libraries. The 2021 puppet film "Labzik: Tales of a Clever Pup," released by Theater Emory, was based on her translation. Udel was awarded an NEH Public Scholar grant in 2022.
At HBI, Udel is working on a critical study of Yiddish children's literature in which she examines a character type central to the rise of Yiddish children's literature: the "New Girl." The granddaughter of the proto-feminist "New Woman" who scandalized the late 19th century, she bursts energetically onto the scene in the late 1920s and transforms Jewish culture.