The Holocaust Research Study Group
The Holocaust Research Study Group (HRSG) is a multi-disciplinary group of women scholars actively working on individual Holocaust related projects.  Our members include a journalist, a prose writer, a public artist, a poet, a fine art photographer, a sociologist, a public health professor, and a film-maker.  The HRSG provides constructive, feminist-based critiques of each individual's work-in-progress, as well as in-depth discussions of overarching themes and questions relating to the Holocaust including how gender affects evolving Holocaust narratives as well as the methodology, process, and product of individual projects.  The group holds annual public events at Brandeis University sponsored by HBI to engage Brandeis University participation and initiate a wider national and international dialogue on the ongoing impact of the Holocaust and its relationship to contemporary issues.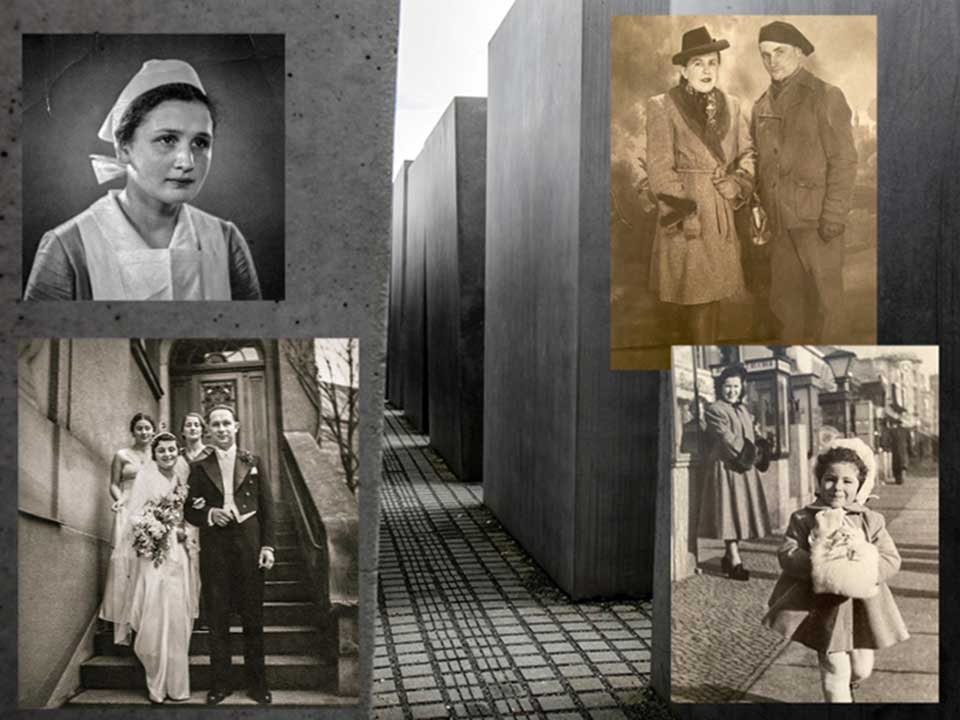 HRSG Events
April 28, 2022
Presented by the Holocaust Research Study Group (HRSG)
A panel discussion with presentations by eight women scholars, artists, and writers in honor of Holocaust Remembrance Day. Who, from the past and in the present, gets to tell narratives about Holocaust history and its significance? A gender perspective broadens our understanding and awareness of the Holocaust to include women's lives, actions, and heroics. The focus on women's voices and how stories are told informs this event and will initiate a dialogue about Jewish history, gender studies, the Holocaust, and our world today.